When it comes to social media engagement, beauty brands are, in many ways, leading the content marketing space. From connecting content to commerce, celebrating fans, leveraging influencers, and becoming early adopters on new platforms, they often set the bar for what other industries can achieve through content marketing.
The Estée Lauder Companies' brands – which include Clinique, M•A•C, Bobbi Brown, Smashbox, and many others – use several successful tactics to connect with consumers and drive engagement and commerce. Here we share some excerpts from a presentation by Alicianne Rand, Former Executive Director, Global Content Marketing for The Estée Lauder Companies.
Harness the Power of Social
"People are looking for beauty inspiration on social, sharing on social, and shopping on social," says Rand. It's no wonder that savvy brands are creating and scaling content to meet consumers where they are, she adds, noting that consumers watch 1 billion hours of YouTube a day.
"When you consider that Kylie Jenner built a $420 million beauty business in just 18 months primarily by harnessing content marketing on social media, you can see just how powerful those platforms are for the beauty industry," says Rand.
Plus, makeup and skincare are emotional topics that speak to women's inner confidence and are very visual – making them a natural fit for social media.
To make sure that content will resonate, brands in The Estée Lauder Companies' portfolio ask these four questions before publishing content: "Does it stop me? Does it reward me? Does it make it easy for me? Does it stay with me?"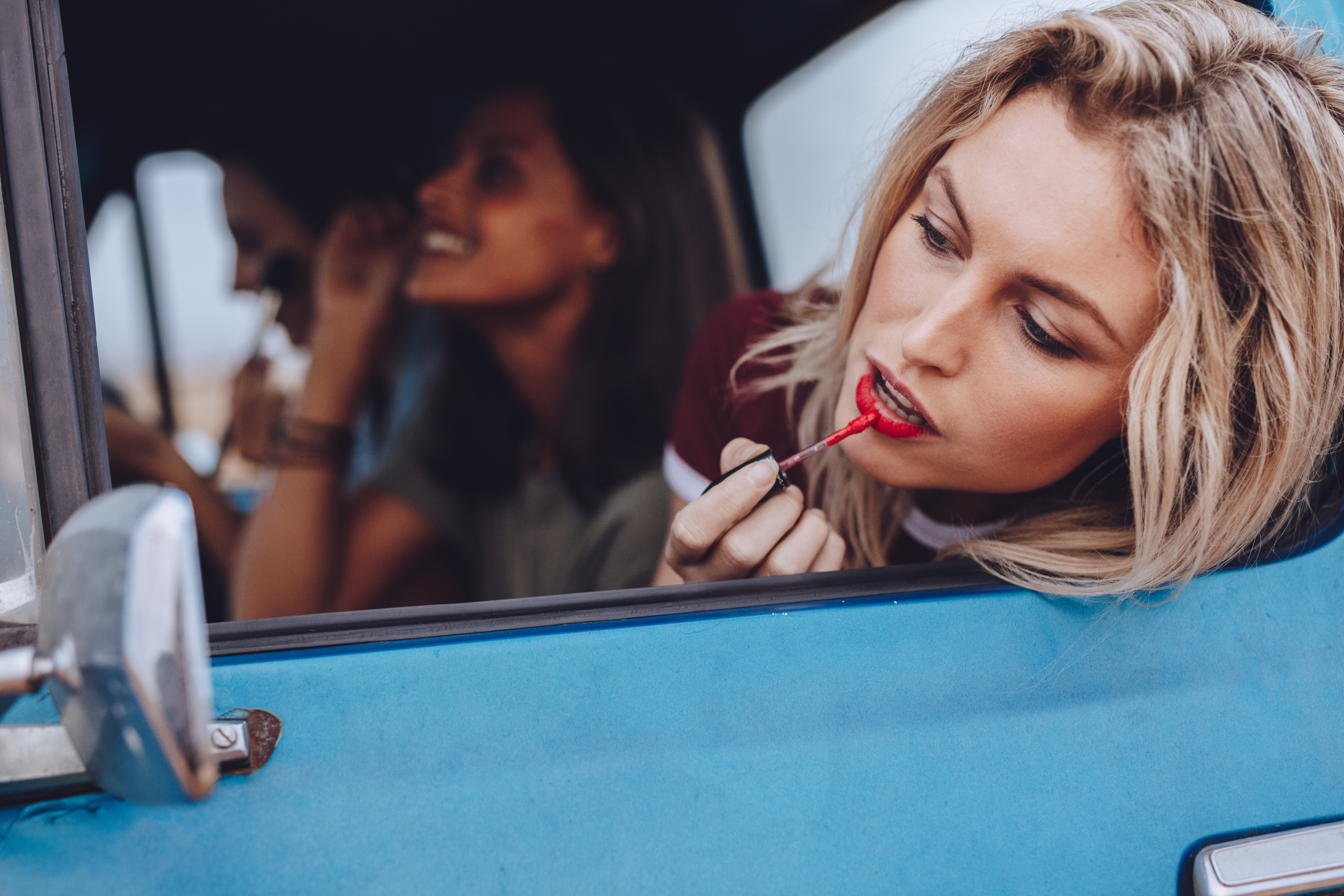 Leverage Influencers for Storytelling
"You don't need celebrity star power to be an influencer. Local makeup artists and consumers can be influencers to brands," says Rand. "Social media has created an even playing field where anybody can become an influencer, and some influencers have become their own brands. We see this across YouTube, Facebook, and Instagram.
"Influencers have strong relationships with their fans and tell authentic stories, making them great content creators. This is why brands within The Estée Lauder Companies have teams dedicated to influencer engagement – who do everything from identifying influencers who align with the brands' values to partnering with them to tell authentic stories," says Rand.
Use a Full-Funnel Strategy and Measure Success at Each Stage
"When we think about content, we think about every asset that is going to live on our platforms. Some are more advertising and campaign-focused, and they are all about sales and conversions," Rand says.
For each piece of content, the team identifies the narratives, distribution channels, and an amplification plan that will help them achieve their goals. "Some will be need-based, like how-tos, stories around customer pain points, and interests like cooking and travel," she explains.
"The result is a content strategy that is seamlessly woven across different channels and platforms from social to online to in-store," says Rand.
"We focus on storytelling narratives that help drive the brand forward and hit the right business KPIs every step of the way. Our content strategy needs to drive those goals, and our distribution and paid amplification strategies align with that."
Here are some of the content stops along the funnel:
Awareness: "Here, we're focused on driving reach and frequency," says Rand. Her team measures share of conversation, unique reach, viewability, video completion rates, and more.
Purchase and conversion: This is the information that helps guide purchase decisions. Rand says some of the important metrics here include web traffic, branded and unbranded search, sentiment, and product reviews. "We are also looking at purchase metrics, online and in-store," she says.
Retention: This type of content is all about keeping your brand top of mind, including metrics like product reviews, an increase in average order value, and repeat purchases.
Put Customers in the Spotlight
More than 40% of content related to The Estée Lauder Companies' brands comes from consumers who share their stories.
"Consumers are naturally sharing their beauty tricks, tips, comments, and pain points on social. It's happening every single day. We're trying to inspire them to do that even further," says Rand.
Some of the ways that The Estée Lauder Companies' brands encourage consumers to contribute to the conversation include asking questions around specific pain points, engaging in dialogue around cultural moments like Coachella or International Women's Day, or posing a challenge, such as "create your best Halloween look and share it with us."
[Read 10 Ideas for Getting More User-Generated Content]
Create New Paths to Conversion
The Estée Lauder Companies is no stranger to experimenting with new technologies to connect with fans.
For instance, the Estée Lauder brand recently used augmented reality to help drive conversions in-store. The lipstick chatbot, which works on Facebook Messenger and was created in partnership with Modiface, enables Estée Lauder customers to search for and virtually try-on Estée Lauder's full assortment of lip shades, each individually shade-matched to represent the actual product.
Rand says listening closely to consumers and being willing to innovate is what helps keep the content machine rolling. At the Company, that's no easy task, but it's working.
"Every single day, we reach over 100 million people globally through our social channels," Rand says. "And we will continue to innovate the way we communicate through content to build meaningful, long-lasting relationships with our consumers."