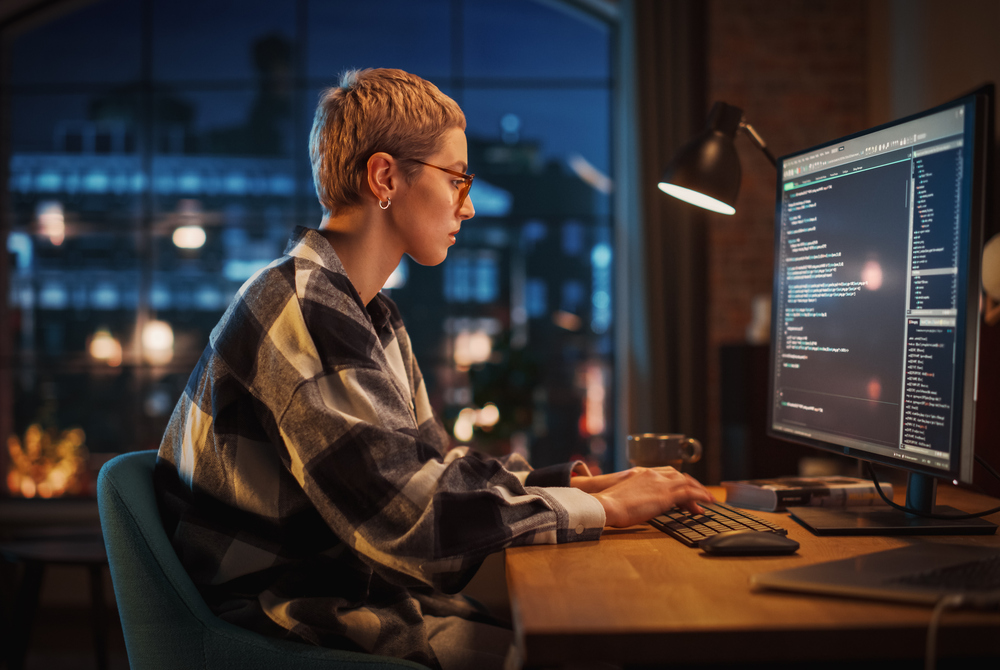 Software developers are notorious for rejecting marketing in almost any form. Their sniff test for inauthenticity rivals that of world-class sommeliers. But a few brands crack the code, turning skeptics into fans. How Auth0—a software company that was recently acquired by Okta—did it is a lesson for any marketer looking to build community among super-savvy end users.
The process starts with hiring your target.
Around one-third of our marketing team members are developers. They hold us to really high standards.
— Kerry Ok, Auth0's Senior VP of Marketing
Then it's about creating content your target audience can access easily and enjoys consuming. For Auth0 this included a brand campaign with a sense of humor, one tightly in tune with its audience. The result was an 80% increase in awareness and a brand that Okta couldn't resist acquiring. 
What's Auth0's Marketing Philosophy?
Early on in the marketing evolution at Auth0, we made the decision that we weren't going to market to developers in a traditional B2B marketing way. We wanted to be valuable to developers, to help them learn and to make their lives easier. Everything was done in pursuit of those efforts.
It was very clear to us what we needed to do from Day One. The whole focus for the first years wasn't on pipeline building, wasn't on demand generation. It was building trust and relationships with our developer community. Developers trust influencers in the developer community, themselves and their peers. That's the foundation of how we engage with developers.
How Do You Make Sure Content is Developer-Focused?
When I joined Auth0 in 2016, I think I was the tenth marketing employee, and I was the first that had a traditional marketing background. The other nine were developers. That's key because you must understand your audience.
We have developers on the team who hold us to really high standards for what developers deserve. We're not going to abstractly, theoretically talk to developers about, say, adding authentication to an application using Python. We have to be specific and we have to give them a tutorial of exactly how they can do it and make sure it's useful.
Can You Share an Example?
We built a website called jwt.io and a handbook, "The JWT Handbook," then taught developers how to compete with us—how to build an identity on their own with the best tutorials. When they read what they need to do to get it right, they're not going to want to build it themselves. Then they're going to do our trial.
Our trial isn't marketing-focused, it's developer-focused. It would be easy for marketing to put a bunch of forms and gates in front of developers to get data. Instead, anyone can sign up for a trial of Auth0. All they need is an email address and they immediately get free access to the product and a bunch of tutorials.
📈 Related Resource: Reach your target audience more effectively with studioID's Audience Snapshots
How Else Have You Connected With Developers?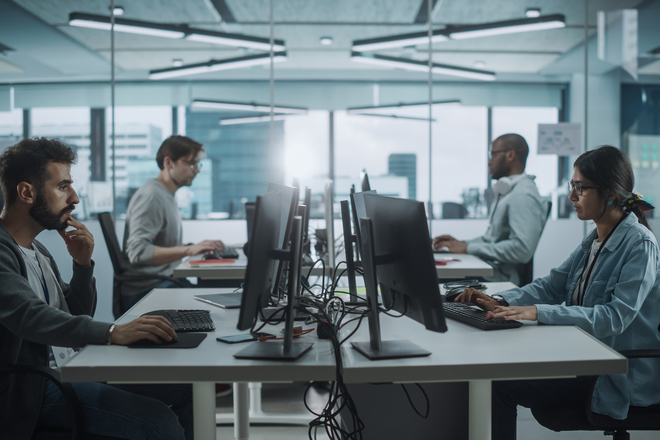 We created an ambassador community with hundreds of developers who don't work for Auth0 and want to make the lives of developers easier. We bring them into our community, help pay for some of their travel and expenses to go to talks and make sure they understand how we can make the identity part of application development easier. Then they share it across the globe.
How Important is the Auth0 Brand?
Brand has been critical and foundational to Auth0's success from the very beginning. We had three cycles of evolution. The first few years were an investment in the developer brand, producing a bunch of high-utility, high-value technical assets in digital and physical communities to make sure we were valuable and known to developers.
Phase two was layering on that developer brand with a more traditional marketing motion such as demand gen, product marketing, media and corporate comms. That allowed us to extend our developer brand into becoming a mature business that could speak to different personas across app development orgs and the company.
What Was Phase Three?
Phase three has been critical in the last two years: Our investment in broader brand campaigns and broader brand marketing. Auth0 was growing incredibly fast; we were acquiring more and more enterprise companies. But the problem was that even if a few dozen developers love you, it's a really hard, uphill battle to win the enterprise business if the CEO, chief information officer and chief technology officer don't know you as well.
How Did You Go About Developing an Effective Brand Awareness Campaign?
Testing and research were critical to our brand campaign work. This is an expansion of the brand, not a pivot, and we took cues from the consumer/B2C world. We had a strategy in our campaign that felt on tone with developers and felt authentic to who we are and what our brand was, but in a creative, funny and innovative way that was universal.
In the summer of 2021, we launched our biggest brand campaign. The slogan was: "Make log-in our problem, not yours." It centered around all the problems with identity if you build applications in-house. That's a universal problem. For developers, yes, but also for the CEO, the CIO, and app dev teams. Doing that campaign in a fresh tone and style that appeals to developers but keeps the story simple and universal was key to this campaign.
▶️ Related Resource: How Do You Drive Long-Term Growth in Marketing? | Into the Funnel Episode 1
How Did You Get Employees Excited Internally?
We decided to do integrated campaign internal launches differently with an emphasis on the entertainment value. We turned our launches into trivia contests where employees got to win prizes and play games. The retention levels of our launch assets and the campaign components went through the roof when we made them entertaining, engaging, and bi-directional.
How Did You Bring the Campaign to Life?
We created an anti-mascot, "Loggie," a comical version of a login box. What's personified in the ads is what happens when app dev teams build identity versus letting the experts build it. The tone wasn't serious. It's quite comical, exaggerated, almost hyperbolic versions of situations, but the situations are so real in how they manifest for app dev teams and technology leaders every day.
What Performance Metrics Can You Share?
From the previous year, we increased our unaided awareness by 80% year-over-year. There are many factors that go into an increase of unaided awareness, but we know that this campaign was a huge part of it. We get that data through third-party brand research studies that we do every four months and we've seen it hold true in the last two major studies we did.
Beyond our research studies, we saw huge boosts in our organic social channels. Our Twitter engagements in the weeks following big launches of the campaign were going up 80%. We could see immediately how much our audience wanted to engage with Loggie and the whole brand campaign.
📚 Related Reading: Content Marketing Measurement, Demystified: How to Demonstrate ROI from Brand to Demand
This article was written by Drew Neisser from Ad Age and was legally licensed through the Industry Dive Content Marketplace. Please direct all licensing questions to [email protected].