Marketers from Lexus to Panera are implementing more robust audio branding strategies as they seek deeper connections with consumers.
Sonic branding—the idea of expressing a logo through audio—has emerged as a popular tactic in recent years as brands seek to make stronger connections with consumers in ads. But now marketers are moving beyond quick audio hits—referred to in the industry as "bing bongs"—as they embed signature sounds across nearly every place they encounter consumers, from apps to call centers—and in the case of auto brands, the sounds that cars make. 
"The real brands that are thinking strategically about long term are the ones that are making sure they've got that holistic ecosystem across all of their touch points," said Charles Gadson, global director of growth at sonic branding agency Massive Music.
If you're in a physical or digital environment of that brand, just by your ears you know it's them.
Massive Music is among a crop of audio and music services vendors that are gaining business from brands that are looking to drive recall and differentiate themselves from competitors.
Sonic AT&T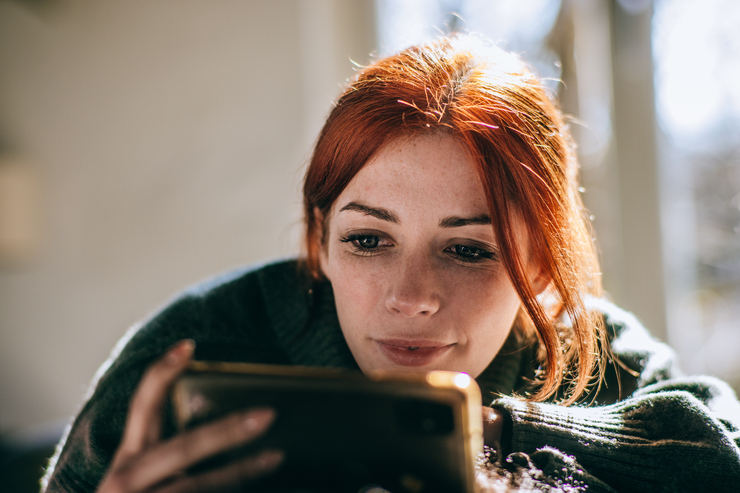 AT&T, which has been building its sonic identity for 11 years, is now putting it into its user experience designs, the sound involved when you turn on a device, such as a smartphone, and hold music. The audio branding makes use of the brand's four-tone audio logo, which was originally created to make another recognizable brand asset next to its visual globe logo.
"We're trying our best to elegantly make sure the sound of AT&T is in all the places that we think will help us get brand recognition," said Kevin Peck, senior VP of brand at AT&T.
"I think the thing that we're most proud of is that we took an element of four tones that [was] designed for this ringtone world," said Peck. "They sound so much more contemporary, so much more appropriate, for 10 years later … but we didn't lose their original quality."
AT&T in 2019 tapped sound-design production company Musikvergnuegen, or MusikV, to help with its sonic branding, after previously working with Made Music Studio.
One of the ways AT&T has changed its signature sound is to shrink it so that the four tones occur at a faster pace, making it more palatable for advertising but also for other touchpoints, including digital activations. Since AT&T sponsors several esports teams and events, such as the ESL Mobile Open, the company also wanted its sonic signatures that were recognizable in the gaming space.
The emphasis on brand sounds comes as more consumers listen to streaming audio—time spent on the medium surged 32% last year, according to Comscore.
Ads with sonic-branding cues experienced an 8.5x uplift in branded attention
—a metric combining brand recognition and correct attribution—according to Ipsos, which surveyed people using 2,015 pieces of video creative. 
Lexus In-Car Sounds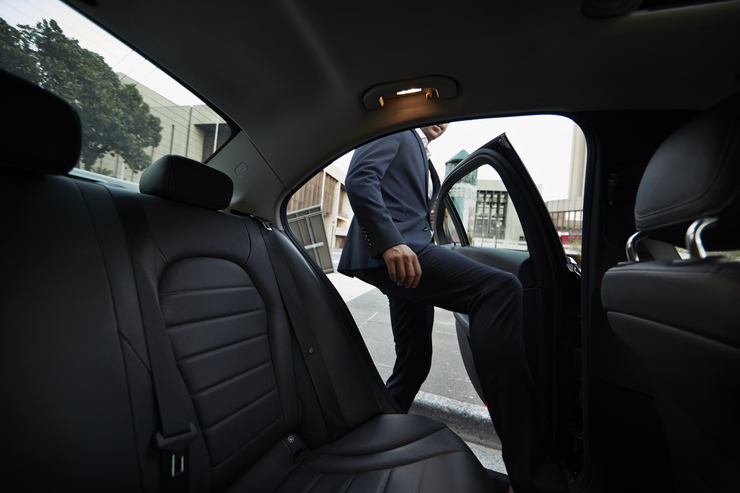 Automakers are also investing in brand-building through sound. This includes sonic logos but also industrial designs such as in-car user interfaces and safety sounds. 
Made Music Studio has worked with Nissan to design its Acoustic Vehicle Alerting System or AVAS—the exterior sound electric vehicles without combustion engines make. The system is in response to a safety regulation, mandated by several countries, to keep pedestrians safe. The sounds, intended for Nissan's future fleet of EVs, are part of a program called Canto, or Italian for "I Sing," according to a Made Music case study.
🎧 Related Reading: 4 Brands Leading Future-Focused Content Marketing Strategies
It is "a branding opportunity because you've never been able to really have greater freedom in terms of designing what a car can sound like as it's moving across the street," said Amy Crawford, the creative lead from Made Music Studio. "So you could say, 'Oh, that was a Nissan that just went by'; you start to kind of create connection through sound."
One of the agency's newest clients is Lexus. The Toyota-owned luxury vehicle unveiled its sonic logo in September 2021. The sound brings together human voices and elements of a door opening and was crafted to symbolize Lexus's theme of welcoming and hospitality, known as Omotenashi.
It is now outperforming 97% of sonic logos in market, including Nissan, Netflix and T-Mobile, as measured by Sentient Decision Science.
Lexus has hopes to include audio elements in call center music, experiential events, internal conferences, and eventually inside vehicles—although plans for this are not yet solidified, according to Mia Phillips, senior manager of advertising and media at Lexus.
It's becoming more and more difficult for brands not only to stand out and break through some of the crowd … but also to be recognized,
— Phillips
Panera and Tostitos Get Sonic
Food brands are also investing more in audio branding—including Panera Bread, which began turning to the tactic last year with help from Made Music Studio. Panera began implementing sound into its advertising in the spring through the launch of its audio logo. The 35-year-old restaurant chain is now looking into incorporating sound on its app and inside its cafes, according to VP of Brand Building Drayton Martin.
But "the intention is to not just have it manifest in our advertising, but really leveraged across the ecosystem," Martin said.
PepsiCo-owned Tostitos also included sound in a recent brand overhaul. After altering its packaging, which had not undergone changes in more than 20 years, Tostitos felt that the brand identity was incomplete, said Hana Golden, the brand's marketing director. It missed "an emotional resonance of sound," she said.
A Tostitos commercial featuring Schitt's Creek actor Dan Levy unveiled the Frito-Lay brand's new sound in June. The sound, which was created by Made Music Studio musicians, used Tostitos products: the tapping and opening of jars along with the crunch of chips.
Made Music Studio "took us through a complete deep dive of the brand from a sound only perspective—what sounds we felt were the correct joyful sounds of Tostitos, the correct sounds of the togetherness, just where we wanted to land from an overall emotional feeling," Golden said.
>>>> Read more about Tostitos sonic branding strategy.
This article was written by Maia Vines from Ad Age and was legally licensed through the Industry Dive Content Marketplace. Please direct all licensing questions to [email protected].