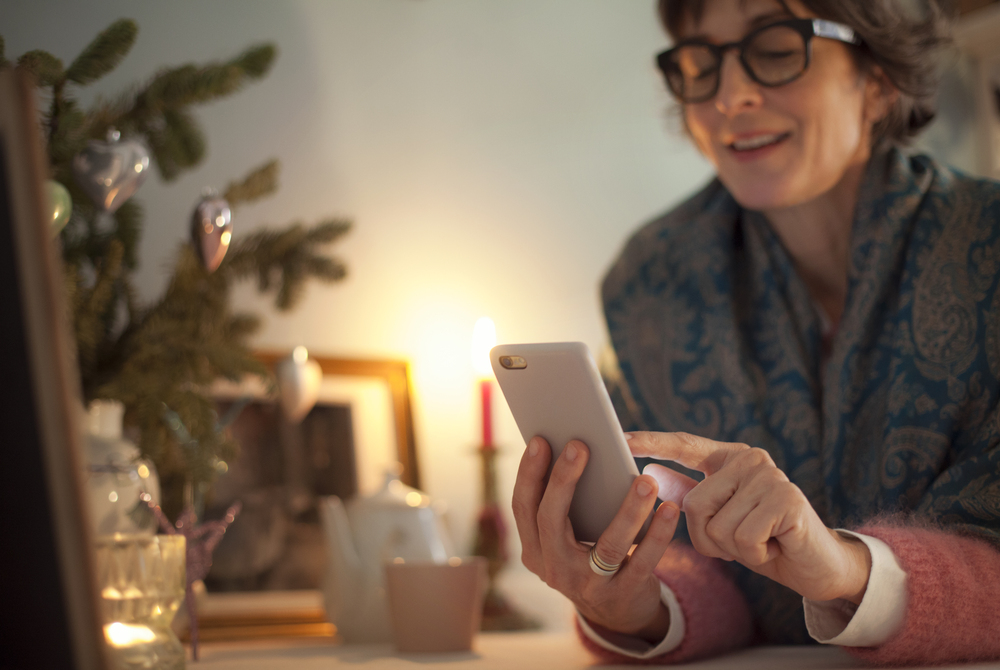 Brands are looking to reach consumers wherever they are this holiday season, and platform front-runners include BeReal, Roblox and, of course, TikTok. 
Amid other economic headwinds, brands are navigating a potentially tough shopping landscape as they compete for consumer dollars that are being squeezed by inflation. Still, the sense is that customers are ready to buy again, but with a renewed focus on product value. 
Brands spent the past year experimenting with metaverse platforms, beefing up their influencer marketing strategies and toying with social commerce, and learnings from these emerging platforms are starting to seep into holiday shopping pushes.
Still, analysts are skeptical of how many purchases will actually be completed on social media platforms. "Social commerce lies at the intersection of discovery and impulse, which makes it well-suited for those impulse purchases," Forrester principal analyst Kesley Chickering said via email. "But that behavior flies in the face of what we expect this holiday season with consumers being more scrupulous with their spending."
Social Promotions 
BeReal, the social media app that centers around connecting with friends for two minutes every day, will be new to brands' holiday efforts this year. 
American Eagle will test the platform by focusing on a new product every day and giving out a promo code to track if the app is driving sales. For example, the brand recently posted a BeReal featuring an oversized crew neck sweatshirt. The discount for the sweatshirt was automatically applied online the day it was featured.
American Eagle will also tap creators for a TikTok hashtag challenge the weekend before Thanksgiving to bring attention to holiday outfits. The #AEHolidayCard challenge will have creators staging their holiday card photo shoot in American Eagle apparel. Viewers can do the challenge themselves, and winners will receive printed versions of their holiday cards as well as an American Eagle gift card.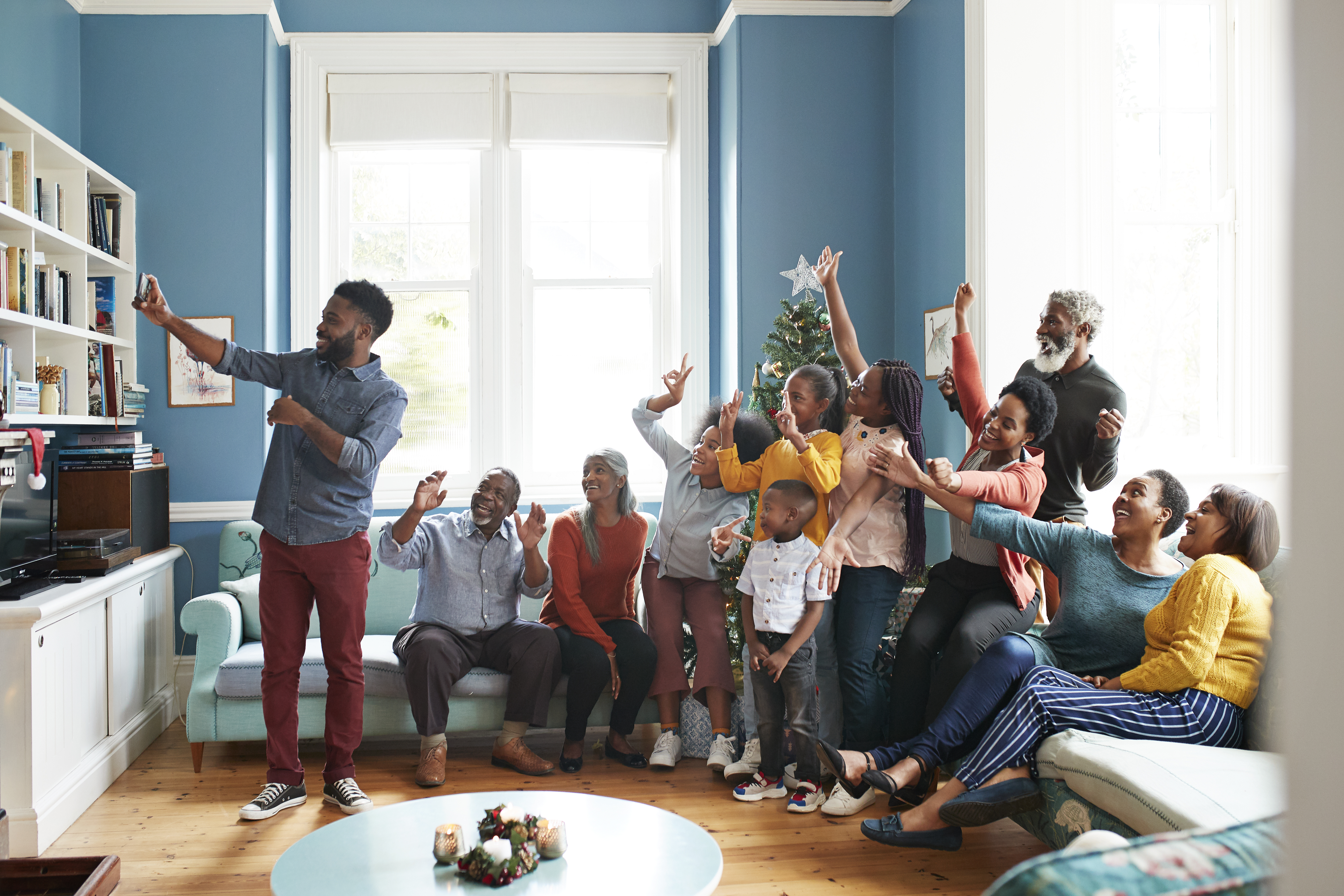 Kohl's is leaning more into TikTok, where its Kohl's Cash, a coupon that customers earn when they spend money at Kohl's, tends to do well, Christie Raymond, Kohl's chief marketing officer, previously told Ad Age. Creators will feature Kohl's Cash in their TikTok videos, and the retailer will also be running an interactive TikTok offering that allows consumers to shake their phones for surprise deals. The retailer is also using a gamified augmented reality lens on Instagram and Facebook.
☑️ Related Reading: The Ultimate Social Media Marketing Checklist [Infographic]
American Eagle has previously found success utilizing AR, and it will once again use Snapchat to create augmented reality pop-up stores in the app with themes of outdoor adventure, friend getaways and holiday parties. "They generate about $2 million in sales, which is pretty good when you think about each of the shops having about 20 products up for a couple of weeks," said American Eagle CMO Craig Brommers.
Brooks Running, which recently launched a campaign with David Harbour, is leaning into Pinterest, where the brand has seen high engagement with customers searching for how-to's, such as stretching tight muscles, or for running gear, including trail shoes or reflective vests. The brand has a profile on Pinterest and runs paid ads on the platform using audience and keyword targeting. The ads focus on seasonal product launches and evergreen shopping ads.
"We thought Pinterest would be a strong mid-funnel channel, but we do see it perform through the funnel to sales," said Brooks CMO Melanie Allen.
We like that we can show them a product that can help in what they are searching for.
Brooks Running is looking forward to reaching current and new running audiences after slower sales last year due to supply chain challenges, causing its media to focus on top-of-funnel brand awareness, rather than push sales with low inventory.
Reddit has also become a vehicle for Brooks to reach male runners, especially around products that include technological innovations. And as more brands look to social channels to help shorten the number of clicks for a consumer to checkout, Brooks will use Instagram and Facebook Shops to make checkout faster. 
Christmas in the Metaverse
Metaverse activations are also part of holiday strategies, especially for brands aimed at Gen Z.
"We are embracing opportunities to connect and celebrate physical and virtual identities and heavily leaning into the metaverse,"
— Brie Olson, PacSun, President
Its Roblox location, Pacworld will have its own holiday shop with layered clothing options for users' avatars, allowing them to wear, say, a tank top and a flannel. The apparel retailer is working with Lil Miquela, a virtual influencer who has 3 million followers on Instagram and was part of the retailer's fall 2022 denim campaign. PacSun also plans to create NFTs as part of its loyalty program but declined to share specifics.
View this post on Instagram
American Eagle, which has its Members Always world in Roblox's Livetopia, will have a holiday market in Mount Crescent, a virtual ski resort in Roblox. Players will be able to try on digital clothing and play mini-games to earn $5 off coupons.
Despite social platforms' efforts to build out livestream shopping capabilities, adoption has been slow and few brands appear to be leaning into the functionality in a meaningful way this holiday season.
Still, Harry and David will host a live shopping event on Nov. 9 highlighting Thanksgiving recipes and gift ideas. The show will be hosted by chef Geoffrey Zakarian and run on Facebook and the Harry and David website. Viewers will be able to buy Harry and David products shown during the livestream.
"Social media remains to be a cost-effective and high-performing commerce channel for brands and retailers alike," MikMak CEO Rachel Tipograph said via email. "The key is to know what social channels matter the most to your shopper audiences, and then be able to test, learn and scale creative and messaging across those channels with agility and speed. Having a 'hands-on keyboard' mentality matters more than ever in an economic climate like the one we're in now, so the data surrounding social media and social commerce needs to be analyzed and acted upon in real time, all of the time."
This article was written by Erika Wheless from Ad Age and was legally licensed through the Industry Dive Content Marketplace. Please direct all licensing questions to [email protected].
---
A Note From springboard's Editors 
As we enter the holiday season, 2023 isn't far behind. Take our brief survey to share what content marketing trends, challenges, and adjustments you foresee for 2023.