Table of Contents
In content marketing, brand storytelling is a buzzword. But what happens when storytelling goes a step further to become truly journalistic content marketing? When marketers act as publishers, they take on the responsibilities of a newsroom, where current events matter, honesty is a must, and genuinely valuable content reigns. These are the kinds of brands who have achieved a feat content marketers everywhere aspire to: producing content that becomes just valuable as their products. 
A consistent mix of content that reflects tried and true publishing models gives readers a better chance of turning from casual skimmers to dedicated followers. So, be authentic, be timely, and above all, be a storyteller at heart. Looking for inspo? Let's take a look at a few industry leaders from diverse fields setting a new standard for journalistic content marketing.
Oatly: Things We Do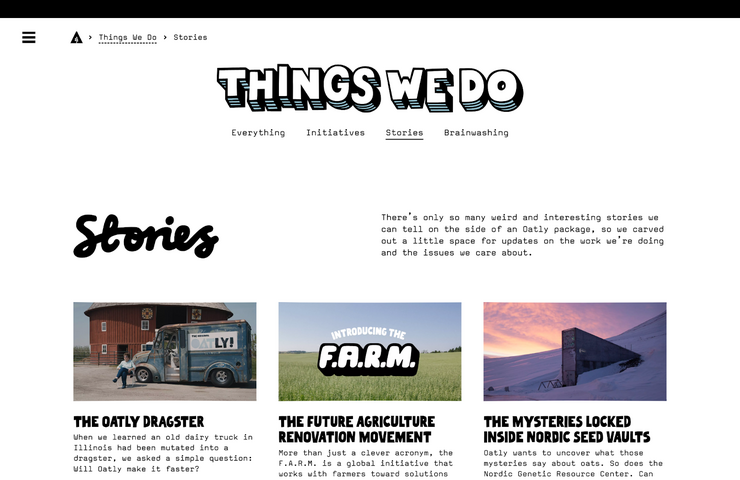 Oatly's rather minimalist blog, Things We Do, may seem humble at first, but the company's DNA, mission, and values — which are rooted in current events and hot topics like climate change, sustainability, and the plant-based revolution — shine through every article, video and content series they produce. The signature tongue-in-cheek tone we've come to expect in their packaging and outdoor ads seamlessly translates into their digital publishing efforts, with one content category even hilariously named "Brainwashing".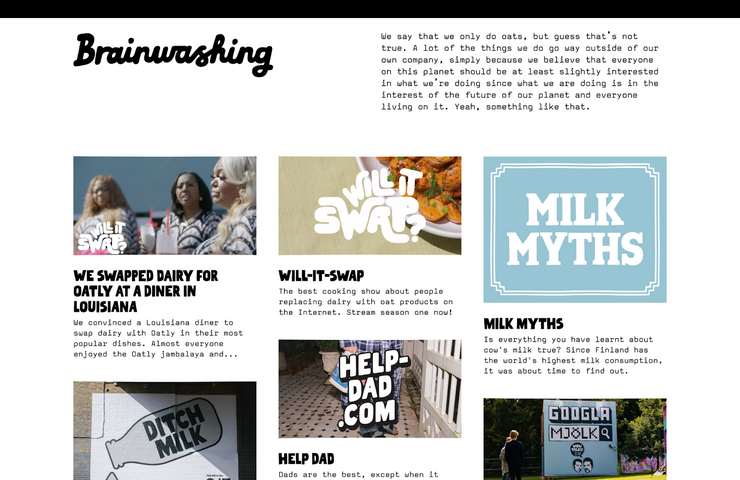 But that's not the brand's only content hub. Earlier this year, the company also created FckOatly.com (along with FckFckOatly.com, FckFckFckOatly.com, and so on), a dedicated landing page that compiles stories about all their scandals — real or imagined — and lets disgruntled users register their ongoing distaste. But while there's still an obvious element of snark, the extra effort shows that Oatly actually listens to their audience and even takes action where and when it's due.
📚 Related Reading: 3 Brands Getting Purpose-Driven Marketing Right in 2023 + 3 Brands That Understand and Underscore Transparency
Square: The Bottom Line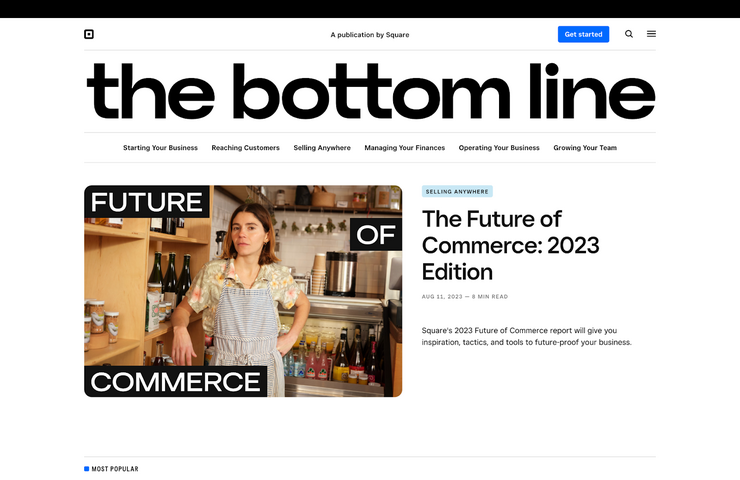 Payment processing leader Square serves the varied needs of small and medium-sized businesses with its stand-out publication, The Bottom Line. The publication tackles topics that are pivotal to entrepreneurs, from where to start and how to reach customers to optimizing e-commerce efforts, managing finances, and more. And each clearly defined content category has a handy introductory paragraph, explaining its purpose and adding an extra dose of inspiration for business-minded readers as they browse. 
By speaking to timely and relevant issues entrepreneurs face in real time — like how restaurateurs can tackle 'Lunchflation' as costs rise — the publication cements itself as a source readers can count on to keep them in lockstep with industry evolutions.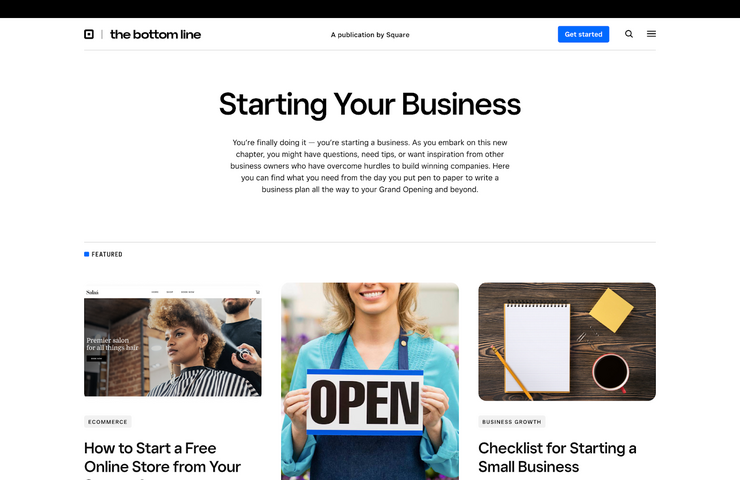 With a healthy content mix of checklists, infographics, and timely reports like their annual 'Future of Commerce' piece, Square works to better serve the needs of its diverse audience members with the most up-to-date content. That's exactly why The Bottom Line succeeds: it's not about promoting Square's product, it's about empowering business owners — and establishing the brand as an indispensable ally.
📚 Related Reading: How to Organize a Standout B2B Content Hub: Best Practices, Examples, and KPIs 
Away: Here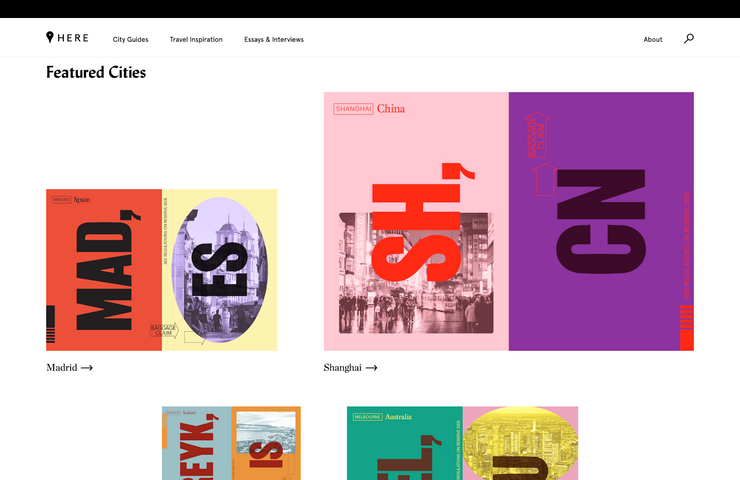 Brands have come to realize the potency of blending journalistic integrity with content marketing to not only inform but also inspire. For instance, Away sells suitcases but its soaring success stems from the decision to become known as a travel brand, not a luggage company. And to position themselves as such, they've relied on design-forward, journalistic content marketing, and brand storytelling — starting with their digital and quarterly print publication, Here.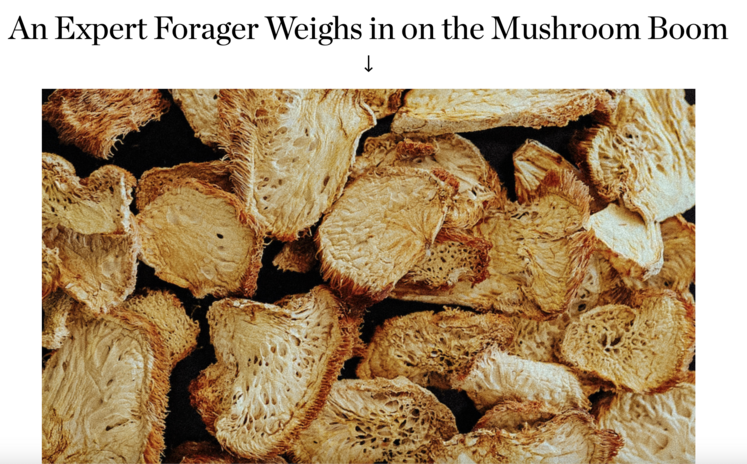 The travel and lifestyle magazine moves in pace with current events and trends in pop culture to cater to all kinds of curated interests, from city guides and trend pieces to personal essays, interviews, packing tips, and more. Organized by location, inspiration, and different points of view, the content hub invites readers to explore and discover people, places, and things they may never otherwise have heard about — just like the best kinds of real-life trips. 
📚 Related Reading: 10 Content and Demand Gen Strategies to Help Marketers Beat the Summer Slump
Adobe: Adobe Blog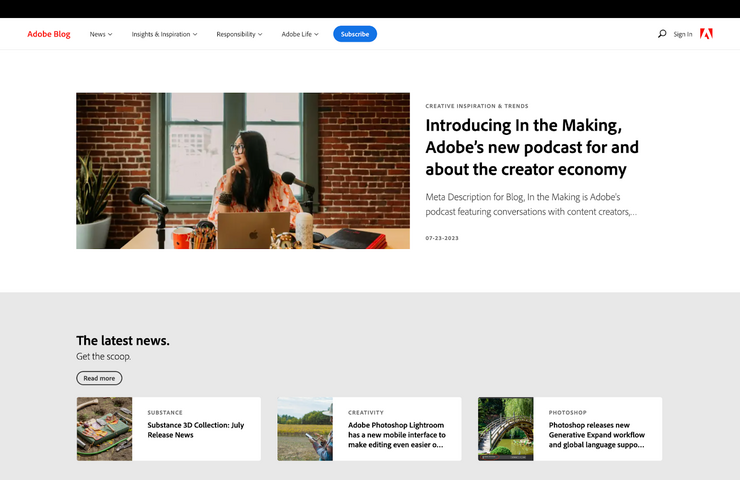 No fancy names, witty puns, or whimsical plays on words needed here. The Adobe Blog stands out in its field as a go-to resource for creatives, marketers, business professionals, and tech enthusiasts. And while content tends to skew to the product-related, it is also educational, inspiring, and informative — in short, just what their readers are looking for.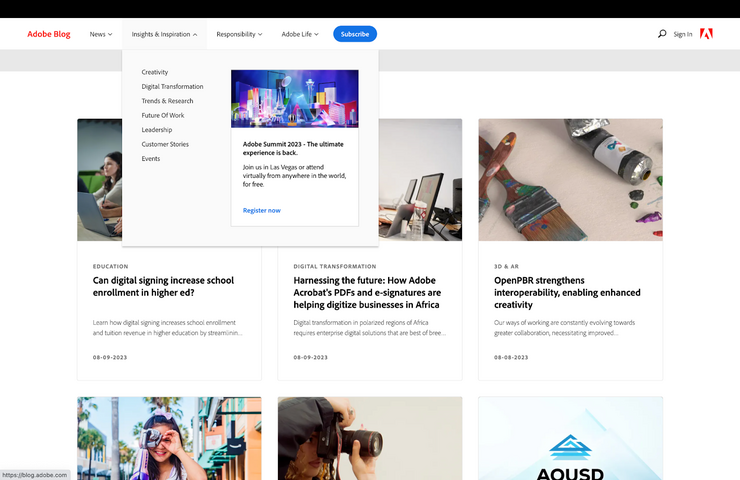 Given the company's wide product range, from design tools to digital marketing solutions, its content hub mirrors this diversity with an offering of insights, tutorials, trend forecasts, and industry news. Tailored to the specific needs and interests of their distinct audiences — which includes social and environmental responsibility as well as employee life, company culture, and customer stories — the wide-reaching publication covers all its bases while staying true to its north star: the customer. 
📚 Related Reading: 6 Ways to Build Trust With Your B2B Audience
JPMorgan Chase: The Infatuation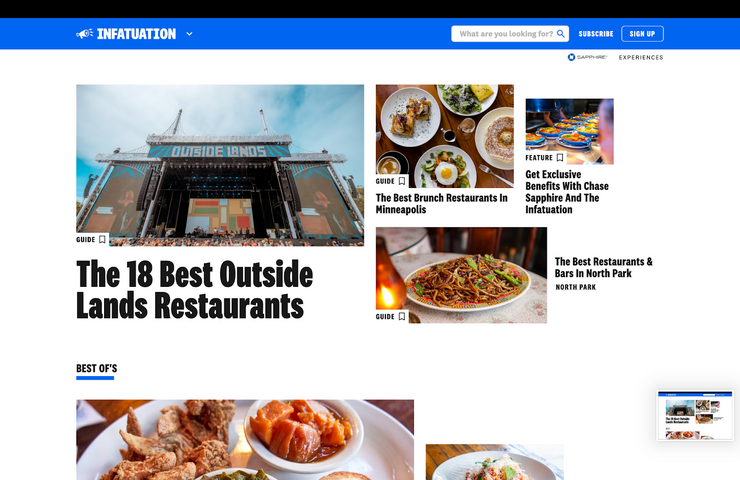 In a significant move for the media realm, aligning with the trend of financial institutions seeking to expand their content and experiential offerings to engage new customers, JPMorgan Chase recently joined forces with The Infatuation, the restaurant discovery platform that made a name for itself as a trusted authority in dining recommendations. Enough to make an impression on the banking giant, which has "long admired The Infatuation's fresh approach to reaching people with relatable content that inspires new ways to experience life through food and drink," according to co-CEO Marianne Lake.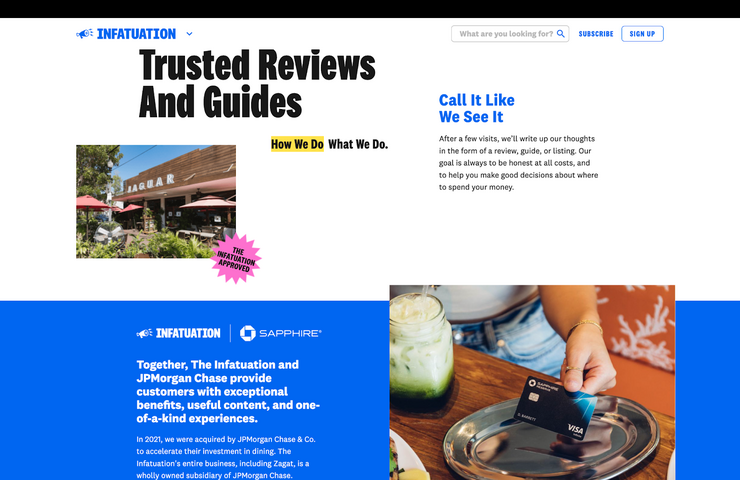 With its vast influence in the dining and restaurant review sector, ownership of the Zagat brand, and unbiased, straightforward reviews written by real people, the publication provides the bank's clientele and wider readers with authentic insights and exclusive offers, thus enhancing the company's value proposition. Perfect for JPMorgan's goal of "building on [their] complementary missions of connecting people to experiences around a shared passion for dining" — as long as they keep making room for The Infatuation's journalistic voice and independent point of view that audiences have come to know and love.  
📚 Related Reading: 4 Keys to Addressing Today's Audiences Authentically