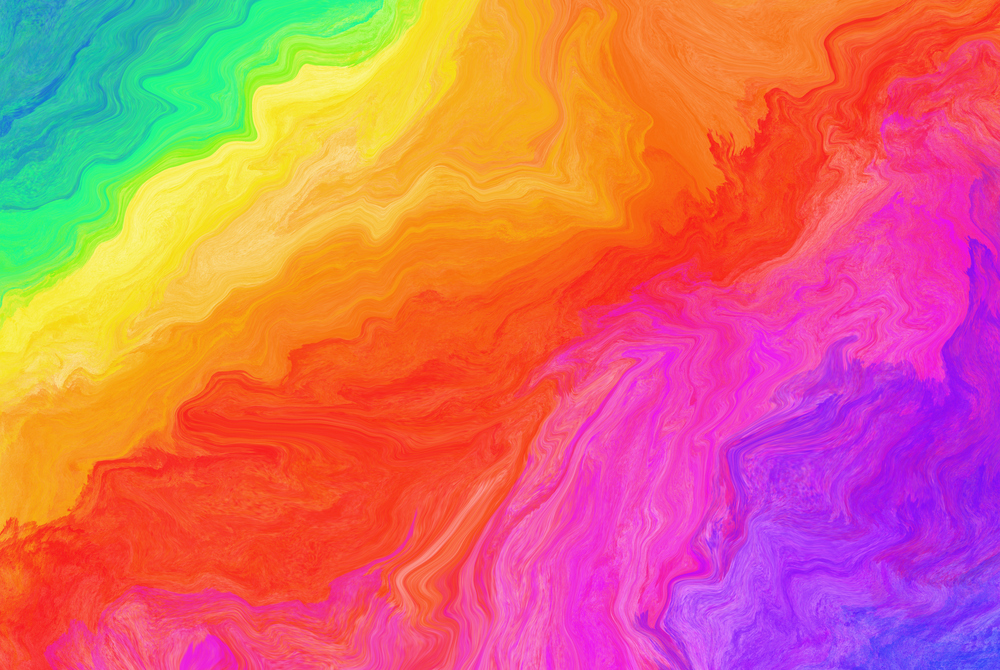 In a year where anti-LGBTQ+ legislation is on the rise, here are this year's Pride campaigns with purpose.
It's June again—the month social media braces for an onslaught of rainbow-colored logos and products. But, Pride 2022 is different than previous celebrations. This year's festivities are shadowed by the numerous pieces of anti-LGBTQ+ legislation that have passed or been proposed since last June, disproportionately affecting transgender Americans and queer youth.
Rather than documenting each brand's revamped packaging, Ad Age collects this year's top Pride campaigns with purpose. Check back throughout the month to stay up to date on the latest work supporting the LGBTQ+ community.
West Pride Addresses Sweden's Asylum Process
West Pride, the non-profit that organizes Pride festivities in Gothenburg, Sweden, addresses the rigorous process the country requires from LGBTQ+ asylum-seekers. "Ambassadors of Pride," created with agency AKQA, features a series of life stories from LGBTQ+ refugees and their experience making it through Sweden's asylum process.
In addition to raising awareness through the stories, West Pride will strengthen the credentials of LGBTQ+ people seeking asylum in Sweden by naming them Ambassadors of Pride and Honorary Members of West Pride. The non-profit is also offering them free legal counsel for refugee cases and heading a petition to be sent to Sweden's Minister for Migration and Asylum Policy, Anders Ygeman, on World Refugee Day, June 20.
Hulu Livestreams Pride Parades
Although many streaming platforms drop Pride hubs onto their platforms for June, Hulu stands out from the pack with a unique offering: pride parade livestreams. All Hulu subscribers will have access to streams of the Los Angeles and New York City Pride parades through Hulu's "Pride Never Stops" page, featuring celebrity hosts. While many are enthusiastic to rejoin the festivities in person, the parade streams offer a unique opportunity for immuno-compromised celebrants or LGBTQ+ people with disabilities to participate in the fun safely.
Miller Lite Publishes a History of Queer Bars
Miller Lite is continuing its "Open & Proud" platform with a book on the history of queer bars. Created with Pulitzer Prize finalist LGBTQ+ historian Dr. Eric Cervini and agency ICF Next, "Beers & Queer History" documents the stories of ten queer bars and their historical significance. 
Featuring original illustrations by Miller Lite, the book documents treasured safe spaces, including White Horse Inn in Oakland, California, D.C.'s The Chicken Hut, San Francisco's Black Cat Cafe, the Stonewall Inn in New York City and more. It also highlights influential LGBTQ+ figures, such as Marsha P. Johnson and Lady Chablis. The campaign will continue Miller Lite's charitable relationship with the Equality Federation through a $200,000 donation. The brand launched a program last year in partnership with the Equality Federation to offer resources to bars on serving inclusively. 
"Miller Lite is one of America's favorite beers, and while our fans can expect us to show up in many different ways throughout the year, our 'Open & Proud' initiative is one that is close to our hearts," said Sofia Colucci, VP of marketing at Miller Family of Brands, in a statement. "We hope the release of this guidebook and its crucial lessons will inspire people to be more inclusive, to learn and to share their own authentic stories." 
Tinder Calls on FDA to Overturn Controversial Ban on Blood Donations
Nearly 40 years ago, the FDA, in response to the AIDS crisis, implemented a discriminatory ban on blood donations from men who have sex with men. That ban remains in effect to this day, barring queer men from giving blood despite rigorous testing on donated blood as well as advancements in the prevention, detection and treatment of HIV/AIDS.
In partnership with the Human Rights Campaign, Tinder is calling attention to the issue by promoting awareness of ADVANCE Study, a research program aiming to establish a more inclusive alternative to the FDA's current policy. Throughout June, Tinder users will encounter a card on the app that connects them to the study and provides ways to participate in it. 
"Despite the advances of the past few decades, members of the LGBTQIA+ community across our country are facing highly organized efforts to scale back their rights," wrote Tinder CEO Renate Nyborg in an op-ed. "It is time for the FDA to step up, prioritize science over stigma, and honor the hundreds of thousands of gay and bisexual men who are ready to contribute to our communities.
Nyborg wrote that ADVANCE Study has been fully funded by the FDA, but "the organization has not put enough resources into the recruitment effort to ensure its success."
Microsoft has gathered its queer employee community from offices spanning more than 120 countries to raise awareness on what it means to be LGBTQ+ in 2022. The company's "Pride Has No Borders" platform features a VR experience to immerse viewers in a digital experience to explore queer history and hear from advocacy groups, such as the International Lesbian, Gay, Bisexual, Trans and Intersex Association (ILGA World) and OutRight Action International.
Microsoft also turned to its internal LGBTQ+ group to craft a vibrant series of artwork featuring 33 flags representing different identities within the community. "Microsoft Unlocked" is a new series of monthly profiles of the company's employees, launching this month with Pride stories that empower readers through the intersectionality of global LGBTQ+ communities, each facing unique but unifying injustices.
Make a YouTube Short, Make a Donation
To support LGBTQ+ youth, YouTube calls on its vast user base to post Shorts, with each "#YouTubePrideChallenge" video generating a $1 donation to the Trevor Project. Led by campaign Grand Marshal Willow Pill, winner of "RuPaul's Drag Race" season 14, the campaign hopes to see messages of support from all users, whether LGBTQ+ or allies. Each Short will feature a new cover of Diana Ross's "I'm Coming Out" by artist Halsey, with the potential to rack up a huge donation on behalf of users and collect a powerful show of support from the YouTube community.
"This June, we're showcasing ways Pride can offer light, love, hope and a reason to celebrate," reads a blog post for the campaign. The site also links to hubs for YouTube's curated Pride content and music playlists.
On June 24, metaverse platform The Sandbox kicks off "Belonging Week," a first-of-its-kind virtual Pride parade. As part of NYX Cosmetics' "Paint Your Own Story" campaign, the L'Oréal-owned brand will debut a collection of inclusive NFT avatars featuring a diverse range of skin tones and gender and cultural expression, created with Web3 group People of Crypto Lab.
NYX was also hosting physical activations during LA Pride, including a mural painted by artist Seth Bogart and a drag show at Heart West Hollywood. The brand also debuted a limited-edition gender-inclusive makeup line. NYX, an ongoing partner with the Los Angeles LGBT Center, will allow customers to round up purchases to benefit the non-profit throughout the month.
BMO Financial Group, supported by agency FCB Canada, is literally turning rainbows into action this Pride with its "Rainbow Deposits" campaign. No matter where people bank, they can download the campaign's app to snap a picture of a rainbow—in the sky, on a flag, a shirt, socks, window paint—and transform that photo into a $1 donation to Rainbow Railroad, a non-profit that helps LGBTQ+ people living in oppressive regions, up to $50,000.
Chipotle Addresses Food Insecurity
Chipotle's Pride platform spans a charitable merch line and checkout round-up program as well as training and resources for its employees. The burrito maker is also using its platform to address an issue in the LGBTQ+ community that doesn't get as much attention. According to research cited by the company, LGBTQ+ adults in America are nearly twice as likely as their straight counterparts to experience food insecurity. Chipotle and Miley Cyrus's Happy Hippy, a non-profit for homeless youth, will distribute $250,000 of food to the charity's LGBTQ+ center partners throughout the year.
Pantene's third iteration of "Hair Has No Gender Campaign" features a campaign film highlighting the stories of queer workers—lawyers, models, carpenters, race car drivers and more—and the pride they feel when they're free to wear their hair according to their identity. Research showed that 53% of LGBTQ+ people feel pressured to disguise their identity in the workplace, according to the Procter & Gamble haircare brand.
Also: P&G and Unilever extend LBGTQ+ efforts well beyond Pride month
Along with the video, Pantene released educational resources on how to create an inclusive workplace, in collaboration with the video's 12 cast members as well as advocacy groups, including Outleadership and The Dress Code Project.
This "Feminist Bodega" is an Inclusive Space for All Who Menstruate
Viv, an eco-friendly period care brand, uses gender-inclusive and branding year-round to create a safe space for transgender and non-binary menstruators who may not feel welcomed by the category. For Pride, Viv is taking that inclusivity a step further with the second iteration of a pop-up in Boston called the "Feminist Bodega."
From June 17-19, the brand will host the event for all who identify as menstruators. In addition to shopping Viv's product line as well as from host-store Uvida's zero-waste offerings, the activation features wellness and social activities as well as educational resources and donation opportunities for local activist groups MassNow and Trans Resistance MA.
This article was written by Parker Herren from Ad Age and was legally licensed through the Industry Dive Content Marketplace. Please direct all licensing questions to [email protected].