During periods of economic uncertainty, the only way to push forward is to come together. Even leading brands and companies feel the impact of a recession, but jumping ship with drastic budget cuts just isn't an option. 
Marketing Dive reports that 60% of brands that increased media investment during the last recession saw ROI improvements. And when marketing and sales teams decide to unite and support one another during the downturn and beyond, the potential for boosted ROI continues to grow.
By aligning strategies, sharing customer insights, and getting on the same page about your goals, your sales and marketing teams can help your business ride out the recession — and maybe even come out stronger on the other side. But where should they prioritize their efforts? Read on to find out.
Focus on Customer Retention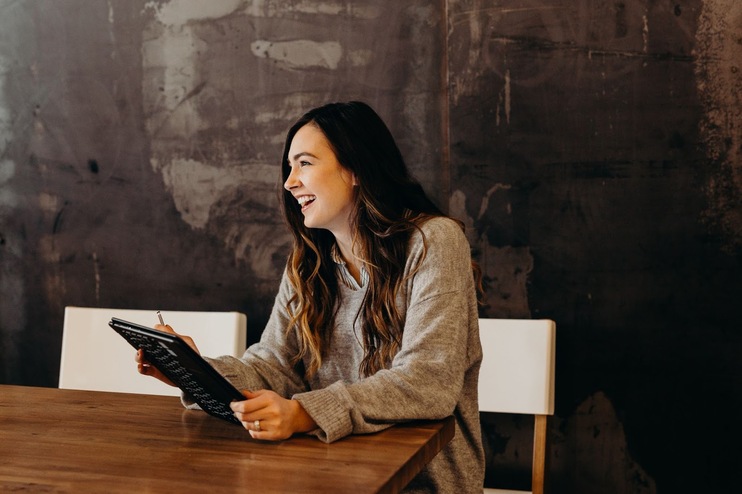 A recession is a prime time to take a step back from 'growth-at-all-costs' strategies and refocus on customer retention to maintain long-term sales and profitability. In fact, "Not only is retention less vulnerable than acquisition to the short-term swings of a bad economy," according to the Harvard Business Review, "but the rule of thumb that it costs five times more to win a new customer than to keep a current one becomes even more extreme in a downturn." 
Leveraging customer data across the whole buyer journey along marketing and sales efforts is key here. Teams should regularly share customer feedback and insights from the first point of contact all the way to post-purchase follow-ups.
This information about past browsing habits and shopping behavior helps identify pain points and areas that can be improved. Regularly communicating with your customer service department for ongoing updates only adds to the benefits of this kind of cross-functional collaboration.
Companies with large, active customer bases are better equipped to handle downturns, especially if more than 75% of their revenue comes from existing customers.
studioID Insight:
Forbes reports that "loyal customers account for nearly 60% of direct-to-consumer sales.
Increasing customer retention rates by only 5% increases profits by 25% to 95%.
So here's an idea: What might a customer loyalty program look like for your brand? With superior customer service, discounts, promotions, and a growing sense of community, marketers can design a content-driven experience that rewards customers for continuous engagement. This in turn can boost the likelihood of repeat purchases and help sales strengthen their customer relationships with more personalized interactions. 
📚 Related Reading: Rising and Falling: 2023 Marketing Tech Trends Worthy of Your Time
Revisit Your Marketing Personas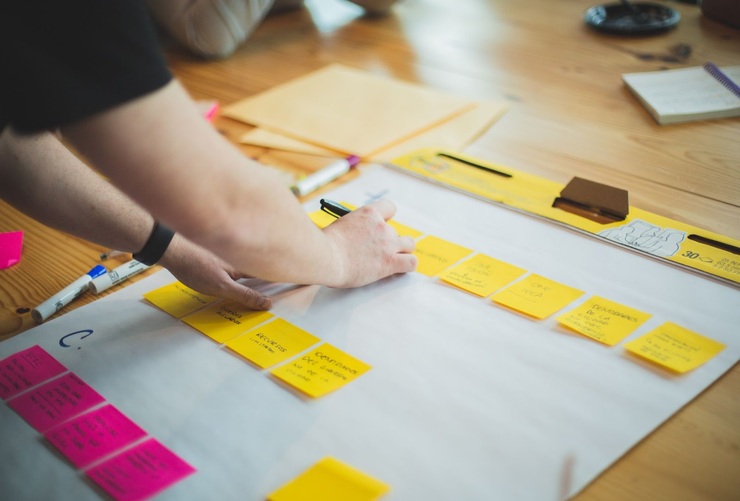 When business slows down, reexamine and optimize your practices and processes — starting with your marketing personas. Data collection across marketing and sales helps boost customer retention, as we mentioned earlier, but that's because it helps you understand who those people really are. And as time goes on and circumstances change, those people do as well.
That's why it's necessary for marketing and sales teams to work together and regularly update these figures. With dedicated work sessions, stakeholder interviews, customer surveys, intent and consumption habits data, and additional research as needed, teams can refine and re-segment marketing personas according to the latest available information. This will help your team shift to more personalized, super-targeted interactions on the sales side, and more relevant messaging and content production for marketing. 
studioID Insight:
What do marketing personas look like at Industry Dive? "We define our target reader as anyone who is responsible for driving one of our breadth of industries forward," says Robin Re, VP of Marketing, Industry Dive. "From experience, we know this typically means in a Director-level or above role at a company operating within that industry. We use a healthy mix of primary and secondary research to develop niche-specific personas like a VP of Operations at a big box retailer. 
From online resources to first-person questions and regular surveys, we understand the traits these leaders have and what keeps them up at night. It's our north star for any content we create.
 📚Related Reading: 10 Steps to Optimize Your Content Marketing Program for ROI
Adjust Your Brand Messaging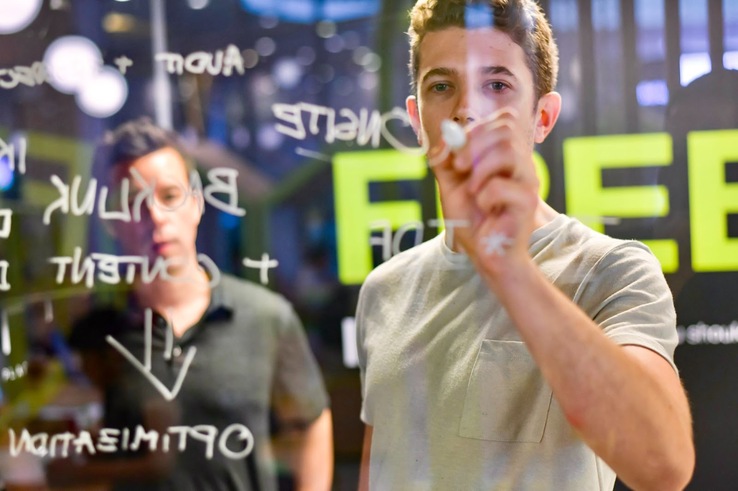 Content may be king, but context is everything. And if you think a recession is hard on your company, know that it's hard on your customers as well. That's why it's so crucial that brand messaging and content marketing — as well as sales pitches, conversations and other efforts — authentically reflect our evolving reality in a way that resonates with money-conscious customers. 
Empathy is at the heart of effective content, no matter what we're living through. But during difficult times, a human approach and a shift to values-based messaging (VBM) is even more important. "Your audience doesn't really care about your product or even your brand," says Copypress. "They care about what your company, product, or service can do for them." 
VBM puts that 'what's in it for me?' factor at the center of your marketing messages.
During a recession, it makes sense to focus on helping your customers save money with an emphasis on the value and affordability of your brand's products and services as well as benefits like sustainability. Sales teams can also offer valuable insights into the kinds of materials your customers would like to see and possible content gaps in your marketing offering. 
studioID Insight:
When you know what your customers truly care about and need in difficult times, you can work to provide it. Tune into your audience's behavior on social media and online, and remember that their preferred channels may have changed. Practice social listening and find out: How is the downturn impacting them in their day-to-day life? How is it impacting their jobs? Their personal lives? And can your brand do something genuine to help those affected most? 
 📚Related Reading: How to Adjust Your Marketing Messaging in a Tough Economy
Double Down on Sales-Enablement Efforts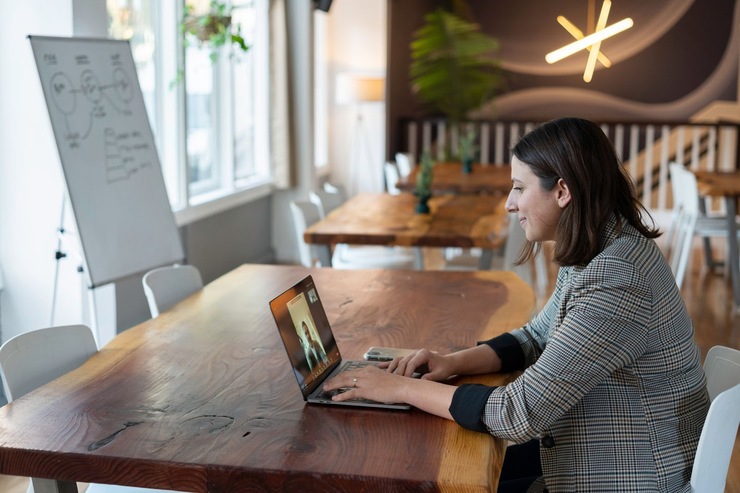 To close more deals, your sales team needs qualified leads and a key selection of resources. And it's on marketers to provide data analysis, knowledge sharing, and gated and ungated content like blogs, guides, videos, case studies, and more to drive smoother, faster sales interactions.
When it comes to sales enablement, the best organizational rule is that marketing is a better creator and sales is a better enforcer.
— Gartner
To produce the most impactful materials for your business and customers alike, content marketing efforts need to be connected to sales goals and outreach activities. And with marketing automation tools that can take care of repetitive, time-consuming tasks like lead generation and email campaigns, sales teams can focus their efforts on what they do best: nurturing customer relationships and driving purchases. 
studioID Insight:
It's up to marketers to find creative ways to empower sales through content. A valuable place to start right now is with a recession-specific sales playbook. With the information you've gathered from the points above, lay out the customer journey within the current economic context, adding persona specifics and individual insights that may help close a deal wherever possible. You might also want to include input from subject matter experts, customer interaction guidelines, product training details, and other best practices.
 📚Related Reading: 3 Ways to Grow Your Audience and Increase Sales
Don't Go Dark on Your Audience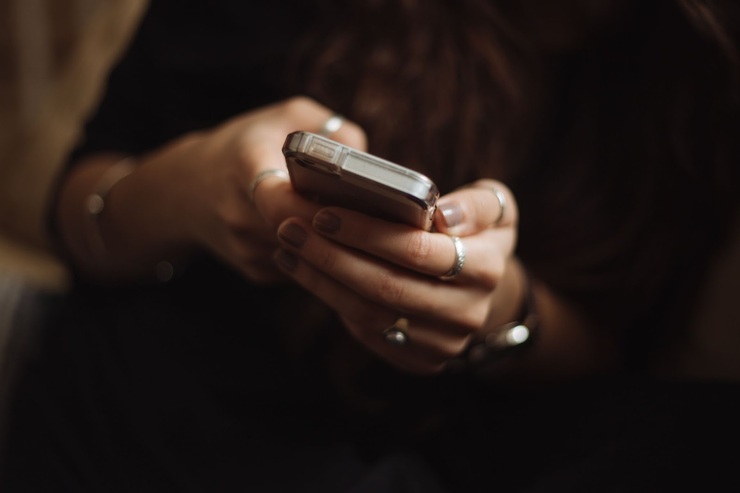 Content marketing activities like blogging and posting on social media are cost-effective ways to drive traffic and deliver results with a relatively low investment. So while businesses may have limited budgets, they still need to produce consistent content to maintain visibility and stay top-of-mind with their target audience. Keeping up with editorial efforts ensures you're continuing to build your brand and engage your community — while generating much-needed leads for sales amid recession-weary customers.
The best way to get through a possible recession and prosper on the other side of it is to think long term by investing in your brand and your relationships with customers.
— Mike Menkes, Senior Vice President at Analytic Partners
studioID Insight:
High-quality content builds customer trust and credibility — particularly important during a recession when people are looking for reliable and trustworthy companies to do business with. And consistency here makes for stronger customer ties, so when the economy recovers and folks are ready to resume normal buying behavior, yours will be the brand they reach out to first.
 📚Related Reading: Why Your Business Can't Afford to Go Dark on Content in an Economic Turndown
>>> With the right plan of attack in place, an economic downturn doesn't have to spell disaster. Watch expert panelists in our on-demand webinar to quell economic uncertainty.