A content hub, also known as a blog, resource, knowledge, or learning center, is a centralized destination where visitors can access all of your brand's content.
Marketing leaders know that, in a modern B2B organization, success stems from having this dedicated space for content, as it gives you a singular location to direct traffic to and allow your users to explore a breadth of content to satisfy their knowledge journey. 
Organizing a content hub requires careful planning, a user-centric approach, and a commitment to measuring and optimizing for success. And it'll take more than just a hodge-podge assortment of blog posts, case studies, and whitepapers to make it really stand out. 
By following these best practices and gleaning inspiration from some best-in-class content hub examples, you can create a content destination that engages your audience, supports your business goals, and drives real results. 
Best Practices: What Elements Make for an Exceptional Content Hub?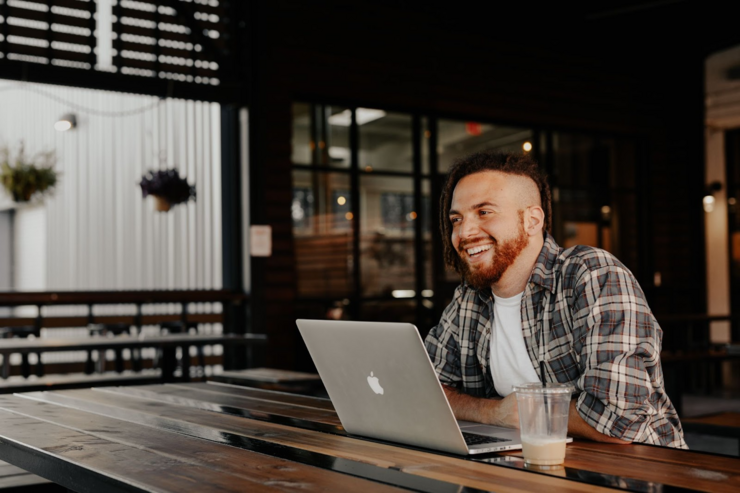 A stellar content hub is an immersive and engaging experience that draws in your audience, drives traffic to your site and services, and — this one's key — keeps people coming back for more. With high-quality content, a unique perspective and voice, user friendly design, SEO considerations, and knock-out visuals, your brand can create a space where people actually want to spend their time. Here's how to start:
1. Prioritize a user-centric approach
Putting people first means organizing your content and content hub efforts around their needs, interests, and pain points. So many of today's brands fall into the trap of using a brand-centric navigation that reflects internal nomenclature and organization. It's critical to avoid this by investing in deep audience research to design a delightful user experience with navigation features that reflect how your users search and find related information to make it easy for folks to find what they're looking for. 
2. Consider page load times
In today's fast-paced world, even a second or two in lag time can cause a user to drop off your site. Avoid slow-loading pages that frustrate visitors and negatively by testing and optimizing your content hub for fast load times. Be sure to compress images, minimize code, and use a content delivery network (CDN) when necessary.
3. Don't skimp on design
Design is the first thing people see when interacting with your brand, and it goes a long way when it comes to building trust, loyalty, and awareness. Make a strong first impression and paint an enticing picture of your brand with strong graphics and visual storytelling that reflects your brand's personality, mission, and values.
4. Optimize for SEO and mobile
Your content hub should be SEO-ready with clear and detailed meta titles and descriptions, proper use of headings, and keyword-rich headlines and body copy. It's also important to ensure that your content is mobile friendly and responsive to different devices and screen sizes. 
Layout: How Should I Organize My Content Hub at a Macro Level?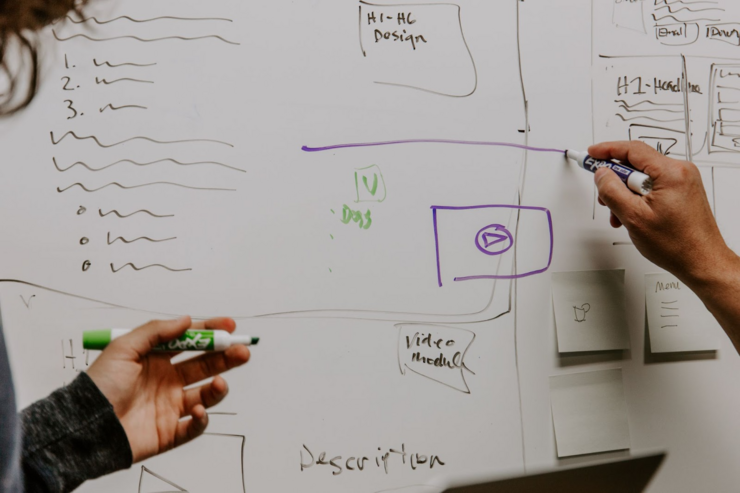 Whether you're using a template or customized design, your content hub's layout will depend on your unique brand, marketing goals, and customer preferences. But there are a few guidelines that should serve you well, no matter what you're trying to achieve. 
1. Keep your most important content above the fold
This one's a bit of a no-brainer, but it's often overlooked when you're so focused on production. Make sure you're immediately greeting your audience with your best resources. Don't force users to scroll to find what you want them to see; place it front and center. And go on, show off a little: highlight top-performing content across a variety of formats on your homepage or within a dedicated section of your content hub to draw attention. 
2. Institute a categorization strategy, and stick to it
Depending on your industry, audience, and business goals, you might then categorize your content by theme, topic, or type, grouping by business vertical or area of audience interest. Or, if your content mix features a variety of different formats like blog posts, white papers, case studies, videos, and more, you might choose to also offer your users the ability to sort by format instead. This could make it easier for folks to find the kind of content they prefer to consume.
Many hubs find success in allowing users to arrive at a piece of content in several different ways, by topic or by type, for instance. Once you set up an approach that works for your audience, stick to it by creating tagging guidelines for the members of your production team so everyone can stay on the same page and preserve the strategy. 
Taxonomy: How Should I Organize My Content Hub at a Micro Level?
It's essential for your content to be easy to find, so one of the most important elements of a successful content hub is quick and simple navigation. This starts with a solid top-level menu navigation, but an excellent sub-level navigation strategy is the secret to keeping your audience exploring a breadth of content.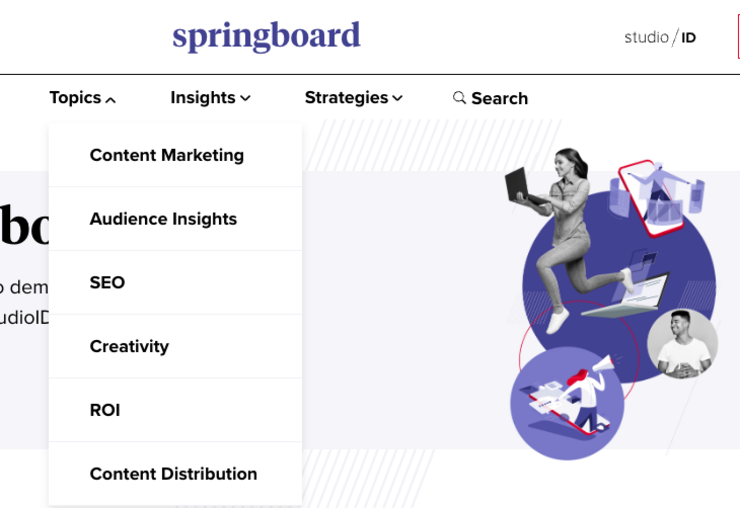 Above: springboard's top-level menu navigation.
Use a clear taxonomy
Devise a clear and user-first taxonomy to assign categories to your content in a way that makes sense for your audience. And, when possible, provide a search bar and other navigation features, like links to similar articles, to help your audience find what they're looking for faster. 
Breadcrumbs, for instance, show visitors where they are within your content environment, how they got there, and how to get back to where they were — handy for smooth surfing around your brand's site and finding other relevant content all the more easily. On that note, offering related content suggestions via algorithms or manual curation is another great way to boost engagement, SEO, and even cross-selling opportunities.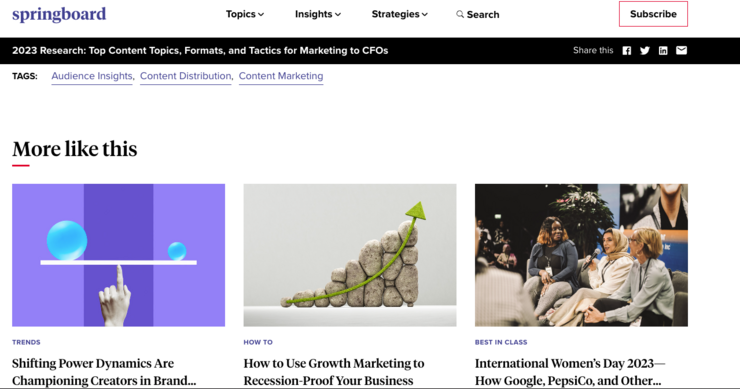 Above: springboard's taxonomy tags at the base of articles, followed by 'More like this' section populated based on associated tags. 
Category labels are also super helpful for better readability and user experience across the board. For easy scanning, keep labels, headlines, and subheadings catchy and concise while breaking up the content itself into bite-sized pieces with bullet points, numbered lists, in-line links to related reading that open in a new window, and short, punchy paragraphs. 
Beyond: How Can I Expand the Reach of My Content Hub?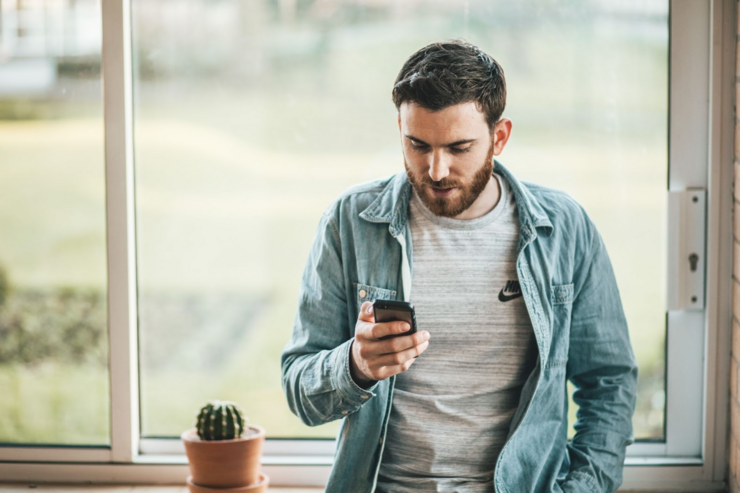 Once you've set up a supremely organized and user-friendly content hub, it's time to bring in visitors and get as many eyes on it as possible. 
Some ways to expand your content hub's reach include: 
On social: Share links to your content across social media platforms to reach wider audiences, spark conversations, and ultimately drive traffic back to your site. 

In email: Leverage email marketing to promote new or repackaged content and nurture leads through the buyer journey. Generate a monthly or weekly newsletter to build your base of repeat visitors with a personal touch. 

Via paid advertising: Product ads often get all the attention, but running paid ad campaigns for your highest value, in-depth content assets that live on your hub (like white papers, webinars, long-form videos, and the like) can be a highly effective way to bring in traffic and generate qualified leads. 

Via sales-enablement: And finally, arm your sales team with relevant content that they can use to generate leads, educate prospects, and close deals faster.
KPIs: How Do I Measure the Success of My Content Hub?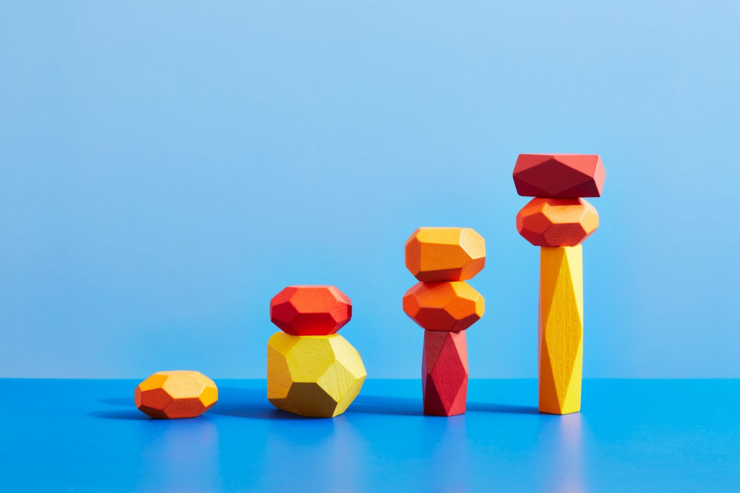 As with any marketing strategy, consistently measuring success is crucial when developing and running a content hub. The KPIs you ultimately select will be tailored to your goals specifically, but we'll get you going in the right direction. 
Here are four of the top key performance indicators (KPIs) to consider: 
Traffic: Measure the number of visitors to your content hub and how they are finding your content (e.g., organic search, social media, email, and beyond). Keep a close eye on unique visitors vs. returning visitors to ensure a healthy volume of each dependent on your ultimate goals. 

Engagement: Track metrics such as time spent on page, social shares, and bounce rates to gauge how engaged visitors are with specific pieces of content.

Conversions: Monitor how many visitors are taking a desired action on your content hub, like downloading a whitepaper or subscribing to your newsletter.

ROI: Finally, calculate your content hub's return on investment (ROI) by comparing the cost of creation and promotion to the revenue or number of leads generated as a result.
Inspo: What Are the Best Content Hub Examples?
With a stronger grasp on organization and the nitty gritty leads to stand-out success, let's take a look at some best-in-class content hub examples from three industry leaders. You may notice that these B2B giants have a few things in common, like a sleek look, crystal-clear labels, and plenty of options as to how they organize their content offerings. 
HubSpot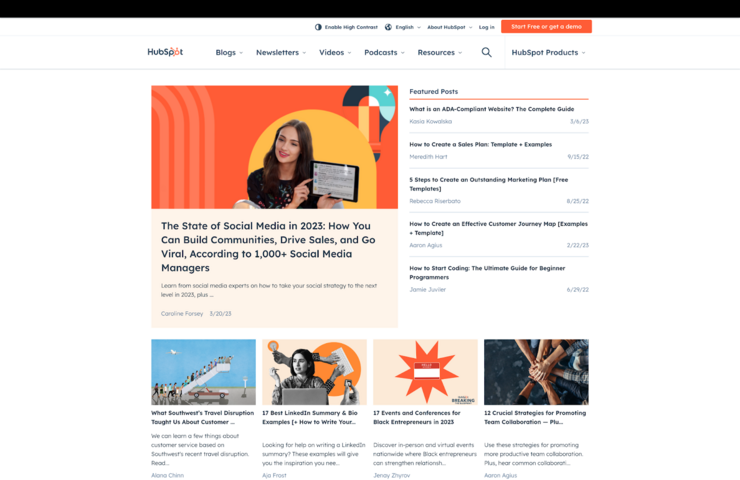 HubSpot's content hub is organized by format first, displaying Blogs, Newsletters, Videos, Podcasts and other Resources on the main menu for users to choose from. Then they get more specific. Under Blogs, they break down their content into topics that cover business and tech news along with their four main offerings: Marketing, Sales, Service, and Websites. Videos link out to the company's four separate YouTube channels. And Podcasts present a whopping six different series for marketing pros to tune into. 
The landing page itself is distributed in an appealing, easy-to-follow way, integrating HubSpot's signature orange throughout imagery and design details in a way that helps improve readability. There's a balance of linked headlines and visually-driven posts with clear categories, author names, and publish dates throughout. 
🤩 Related Inspo: springboard's Top 50 Content Marketing Programs
Salesforce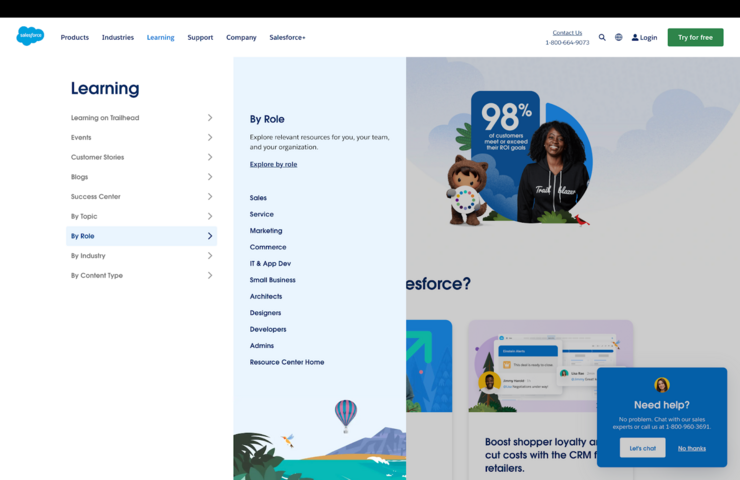 Saleforce's content hub is so vast that, apart from their dedicated learning platform, Trailhead, they've chosen to forgo a landing page and opt for a mega menu instead. Diving into every possible segment and touchpoint that they're able to reach, the site gives visitors the very handy option of browsing by Topic, Industry, and Content Type as well as professional Role — on top of several other curated categories and expansive content areas.
The company's 360 Blog also offers users the option to navigate by role and industry, as well as insider news and updates and a range of relevant topics that cover Automation, Customer Relationships, Data Culture, the Future of Work and more. Customer Stories leads to yet another arm of Salesforce's content hub, highlighting how they're helping real-life clients day-to-day, and the Success Center serves up useful product guidance for those who need it. 
Intercom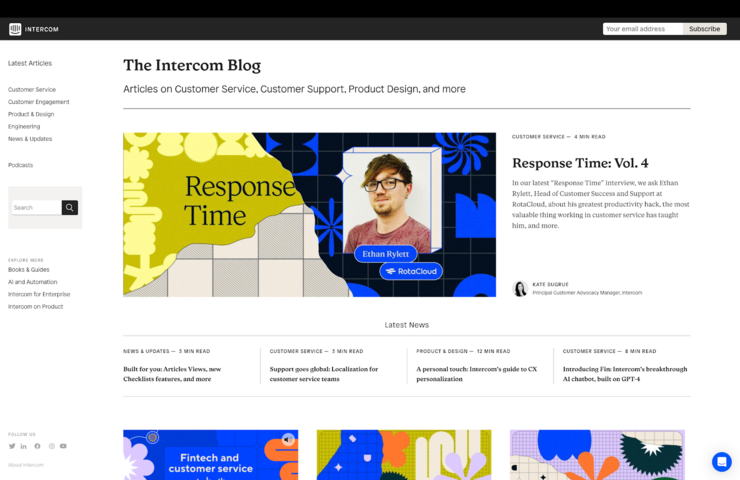 Intercom is another prime content hub example that's designed around its customers' needs. Just check out the brand's Resources landing page, which reads: "Our books, guides, and videos have helped thousands of your peers get better at their jobs. No fluff or sales pitches. Just quality information and insights." And with links to a Webinars Hub, exclusive industry reports, and valuable videos and guides. 
Pretty compelling stuff, if you ask a B2B buyer. And they don't cut corners on The Intercom Blog, either. With clear category labels and the time it takes to read inserted alongside every high-quality article — not to mention original, creative, and eye-catching artwork — it's no wonder the publication regularly tops content marketing charts and awards.
Ready to step up your B2B marketing game with a slick content hub like these? Let's talk. We've got you covered from strategy, to design, to production, to taxonomy + tagging, to tech, and everywhere in between.