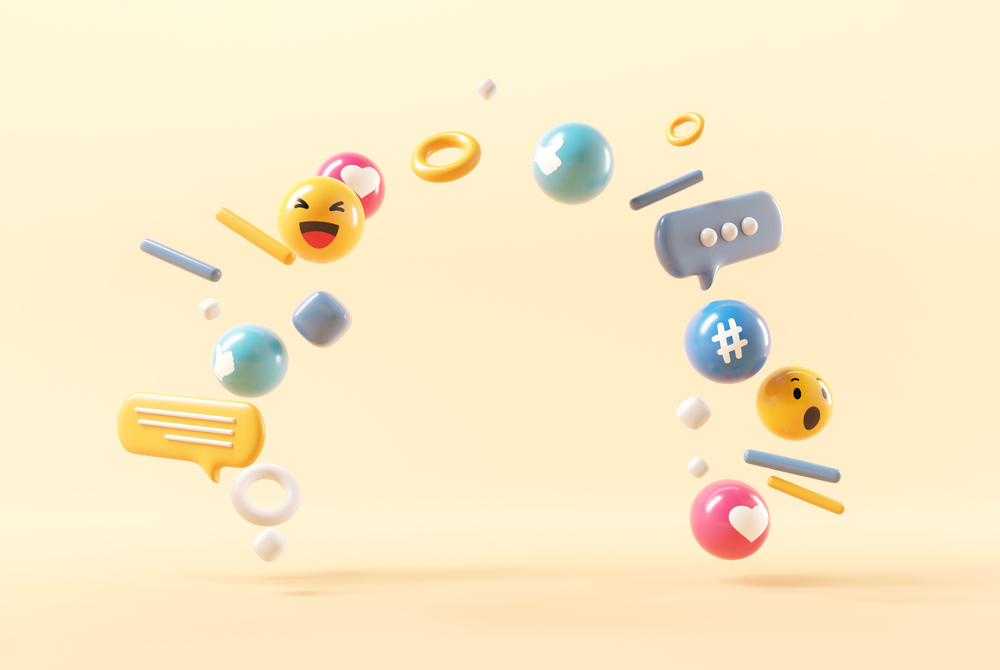 Creating great content takes time — often, a lot of time. A recent study found that bloggers spend more than four hours on a single blog post, which is 74% longer than the average time spent in 2014. And that's just for one article — production time for heftier pieces of content like whitepapers, videos, and the like can easily triple that figure. 
While AI is on a mission to cut these production times down substantially, it still takes a lot of thought and legwork to create the kind of high-quality content that builds real trust in your brand. 
To get the most bang for your buck and every last bit of ROI out of every piece of content you produce, one must master the art of content repurposing. 
By repurposing content, you can:
delve deeper into a topic

scale current content and personalize it for various audiences 

produce associated content for all of your channels

reach more potential customers 
All with fewer resources.
42% of marketers said updating existing content (one of the many forms of repurposing) has boosted the value of their content marketing.
– SEMRush
As more marketers repurpose content, those who don't will find it increasingly hard to compete with other brands. In a survey of marketers conducted by Referral Rock, 94% of respondents said they repurpose their content, and the remaining 6% are thinking about doing so in the future.
📈 Related Reading: 5 Smart Ways to Scale Your Website's Content
How to Approach Repurposing Content the Right Way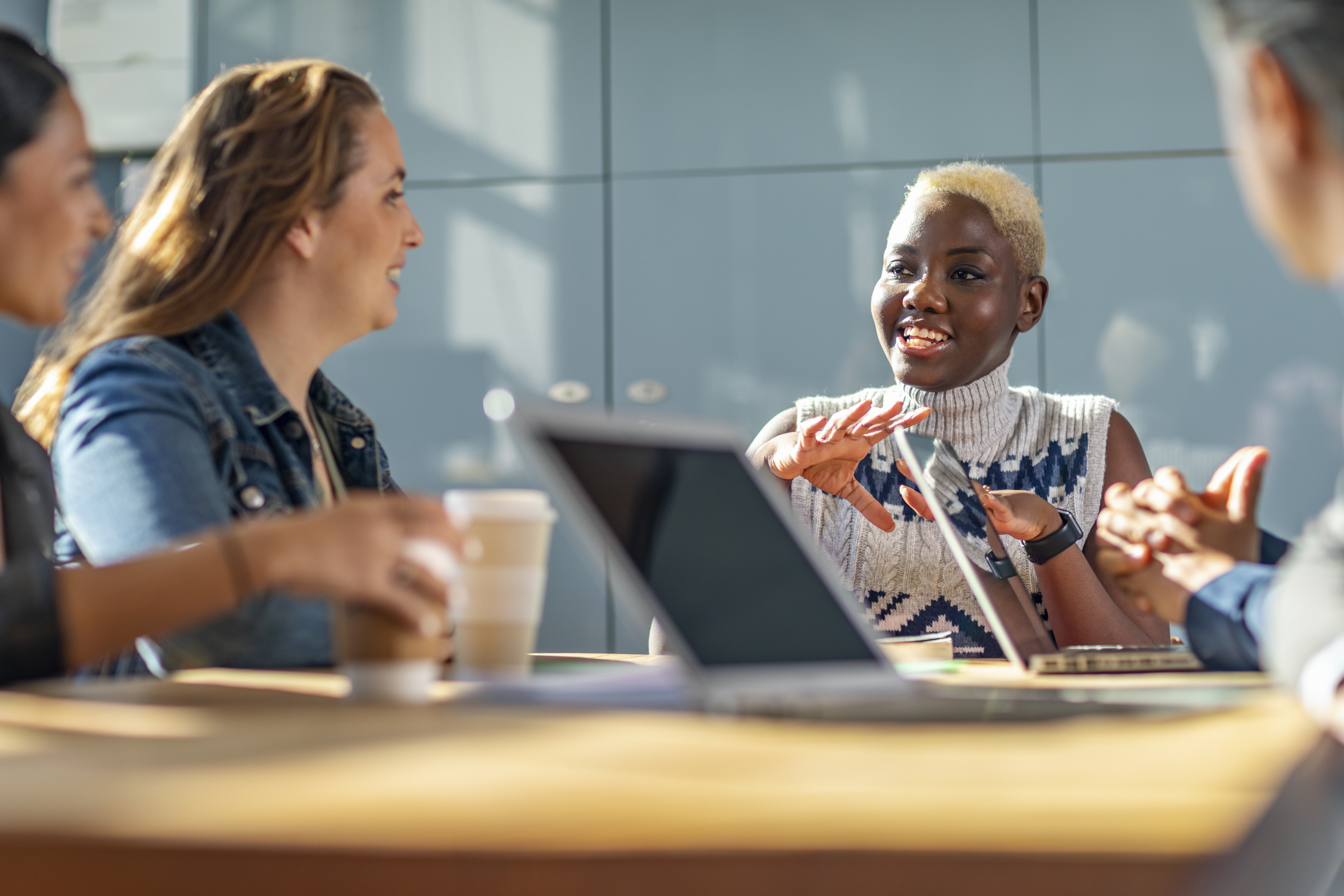 Repurposing content does not mean simply taking a section from a whitepaper and posting it on your blog with no edits. Or posting a YouTube video on Twitter. While these actions net you more content with less lift, you won't see much in the way of positive results or traction without a thoughtful approach. 
Tips for Getting Into the Repurposing Mindset
Be sure you're tailoring all of the content you repurpose to match natively within the environment of the channel you're posting it to.

e.g. Instead of posting a full-length video to Instagram, create short-form cut downs optimized for both Instagram Story and regular feed to match what users have come to expect within the Instagram environment.

In the planning stages of big content initiatives, keep all the potential avenues for how you could ultimately repurpose the final output across channels in mind so you're effectively creating those assets within your larger asset.

e.g. You have a massive whitepaper coming out. There's a lot of great data within, so you incorporate a number of excellent data visualizations to serve as illustrations throughout the whitepaper.

You ensure you also have those graphics optimized for various platforms so you can use them across social in organic posts, in email as graphics, and beyond. You can then create a video using those same graphics to serve as visual references, or cobble the graphics together to produce an infographic. The list goes on…

Think about how you can tailor each piece of content to the various members of your audience. 

e.g. Let's say you have an infographic that details the latest trends in AI. Keeping your core design elements and overall structure the same, adjust critical copy sections and stats to create a variety of versions that speak to Writers vs. Designers vs. Project Managers. 
When you successfully repurpose content, you can get more reach from your current efforts, making it possible to create more content with the same — or fewer — resources, significantly increasing your marketing efforts' ROI.
It's important to remember, however, that all content is not equal when it comes to repurposing. If you select the wrong content to use as your cornerstone for repurposing, your efforts may fall flat and resources may be wasted.
How to Choose the Right Content to Repurpose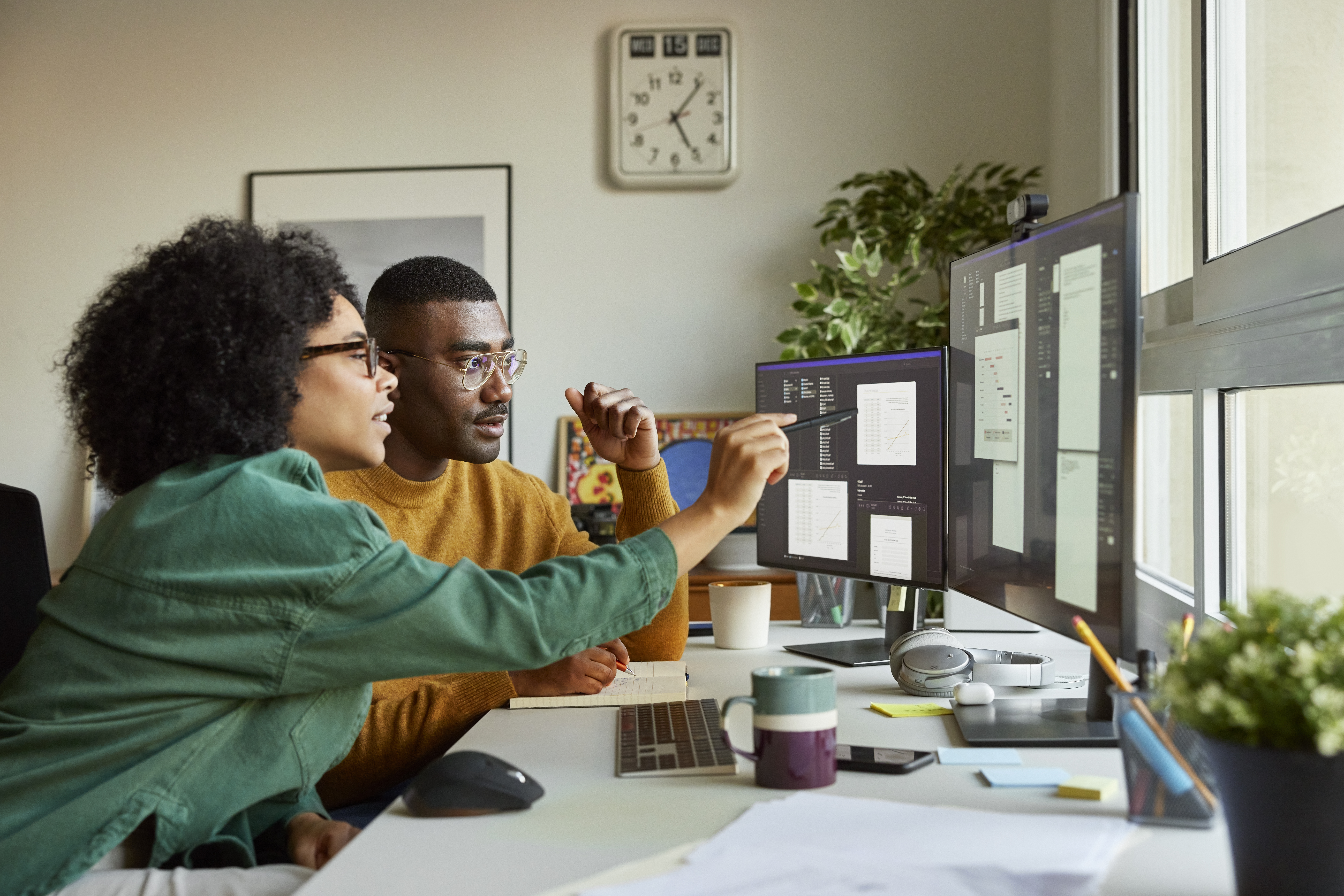 Many brands focus on what content format to use for repurposing. But that's not usually the best strategy. Choosing the right content with the longest life and value proposition is the key to successful repurposed content.
To start, consider implementing the "big rock" strategy: a key idea that your brand has expertise in and that your audience has a significant interest in and create a single all-encompassing piece of content on the topic. 
While whitepapers often serve as big rock assets, you can also use e-books, landing pages, guides, and even in-depth videos.
All types of content can be successfully repurposed with the right approach. However, longer-form content pieces often offer the most natural opportunities for repurposing. Evaluate your current content for pieces that were high performers, either recently or in the past. Then look at ways that you can evolve it and iterate on it to extend the content's life.
✔️Related Reading: studioID's Checklist for Distributing Big Rock Content
What could this look like in action?
Create multiple blog posts from a successful video, producing one long-form article for each of the video's major sections, or vice versa

Benefit: Link the video within said blog posts to flow blog traffic into video traffic 

Turn a whitepaper into a series of blog posts by adjusting the tone and optimizing the structure for SEO

Benefit: Promote links to the whitepaper landing page within said blog post, driving more traffic to the whitepaper

Break out the individual data visualizations from an infographic to use on social media, in company presentation decks, or to serve as graphics within blog posts 

Update an older, high-performing piece of content it to make it relevant today
How to Repurpose Content for Email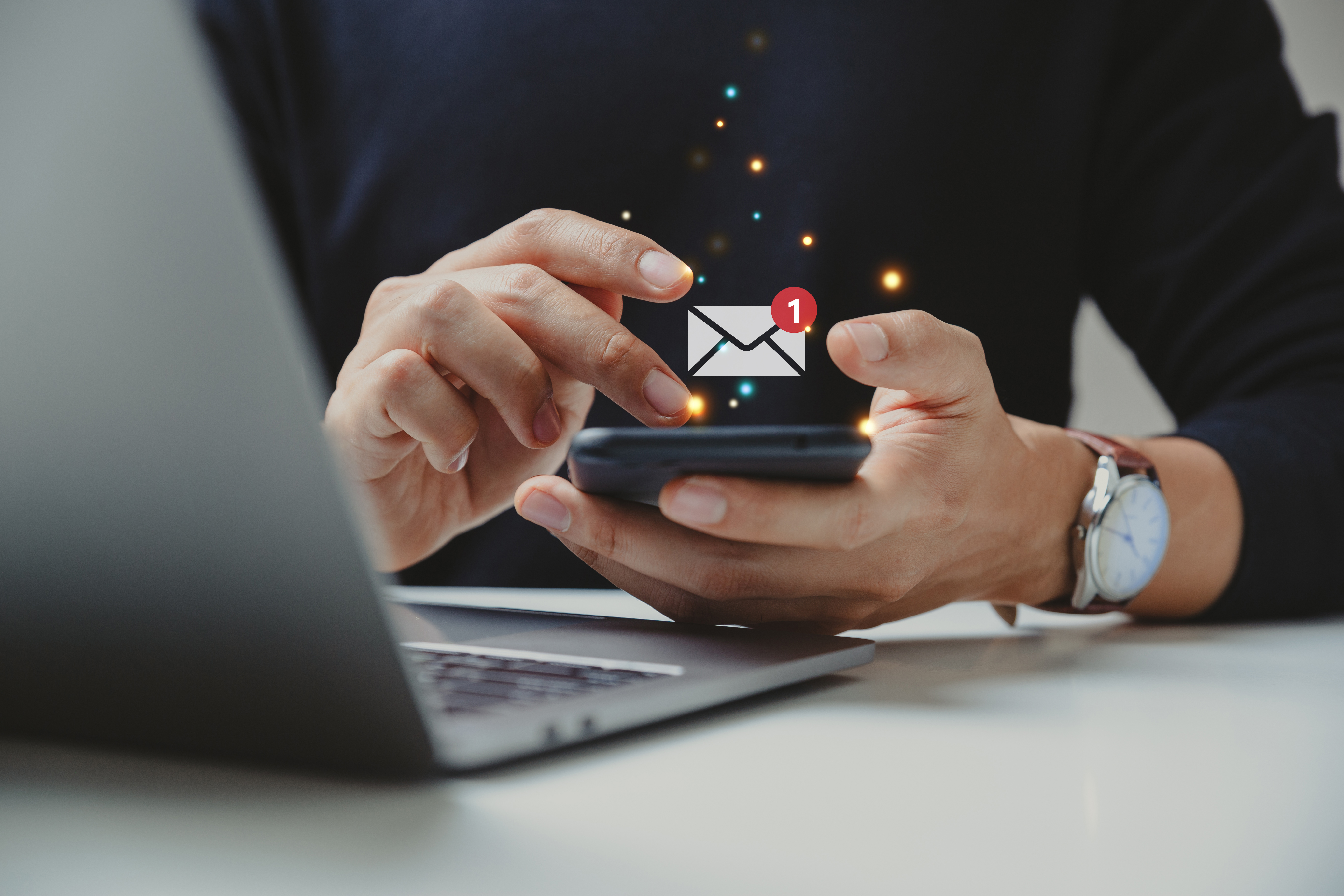 Email offers a direct way to build trust with current and potential customers as you share your value with them to help them solve their problems. Rather than product pushes, a robust email strategy is centered around providing valuable and informative content that directly solves your audience's challenges. .
Brainstorming a new topic for each email, however, is time-consuming and often results in sending fewer emails. To overcome that hurdle, let your 'big rock' be your guide. Let's say that big rock is a multi-chaptered guide. You could architect an entire nurture stream around the subtopics covered within each chapter of your guide. This also will create a consistent user experience between customer journey touchpoints, strengthening your expertise and customer trust.
Repurposing for Email in Action
Let's say you've developed a whitepaper that discusses hybrid work. Pull out the best handful of tips and craft a nurture steam, with each email covering a different tip. Each email further solidifies your brand as an expert in hybrid work. And then of course, you can include a CTA within the email(s) to download the complete whitepaper. 
studioID Insight
Because emails need to be quickly scannable, shorten the content to no more than 200 words, if possible. To make it easy to consume at-a-glance, use bullets to break up the text. Take a stab at quickly adjusting the copy from the original content to match the tone to the more personable and easy-to-read voice people expect from emails. 
Bonus Tip: Pull a visual from said whitepaper to use as the header for your email to create visual interest and offset walls of copy. 
How to Repurpose Content for Social Media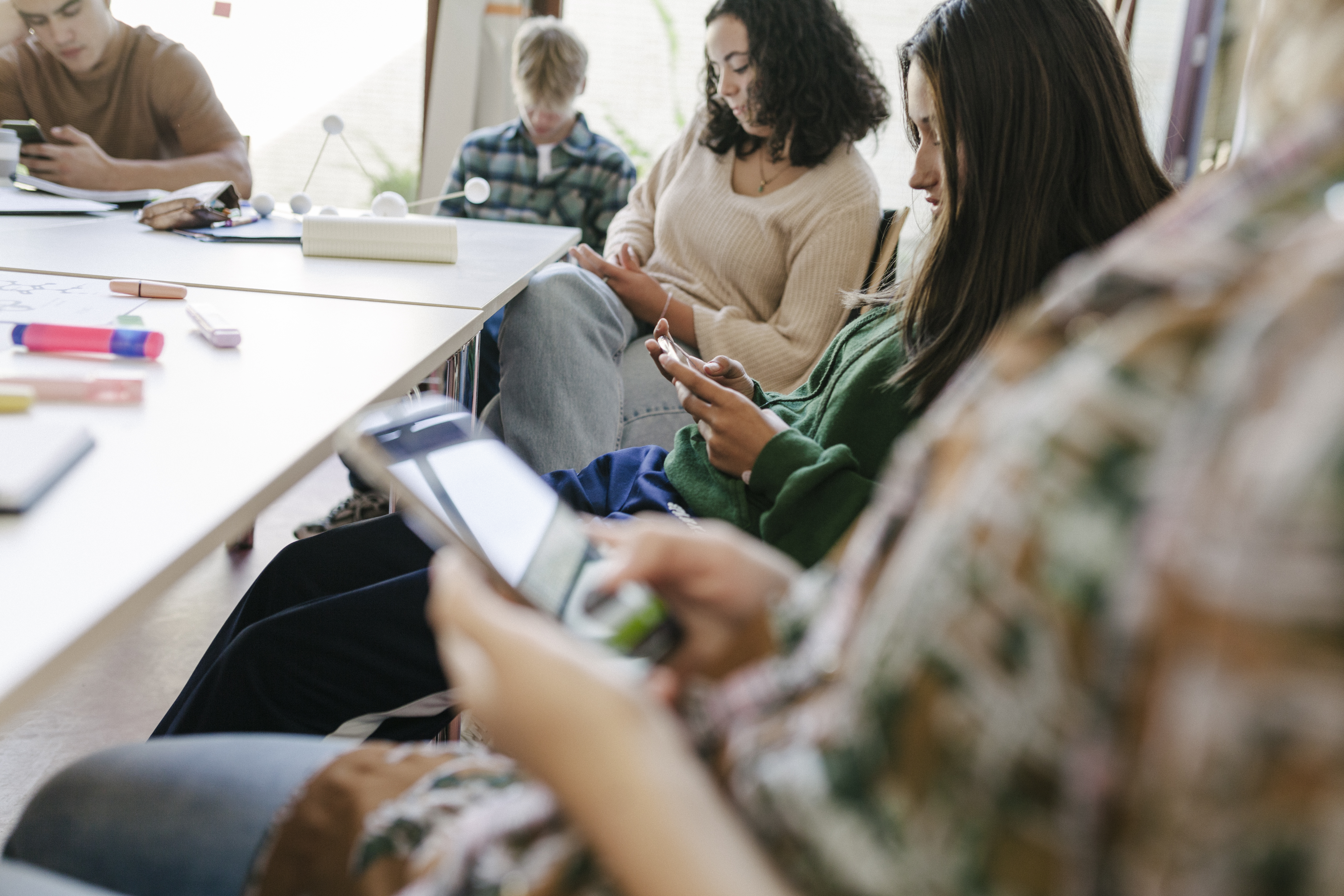 Social media provides an avenue to share tidbits of information with followers and non-followers alike. Similar to email, create posts that provide value rather than push products, while also directing traffic to your content. Use bite-sized learnings, quotes, and data visualizations from your big rock content that capture attention and can immediately help your followers solve a problem to encourage them to continue to read your content.
Repurposing for Social Media in Action
Because of the different formats and purposes of each social media channel, look for different types of content to use. You can use illustrated statistics or data visualizations as tweets or on LinkedIn, quotes on Facebook, and short-form videos or ultra-pretty graphics on Instagram. And on TikTok, you could artfully blend all of the above. Look for images already in the content to use in the social media posts to save additional time. 
studioID Insight
When posting on social media, take a similar approach as you do with email tone and voice. Use casual language that can be playful when the time is right. Social media is an avenue where creativity can run wild, so embrace this no matter what industry you're in.
☑️ Related Reading: The Ultimate Social Media Marketing Checklist [Infographic]
How to Repurpose Content for Sales Outreach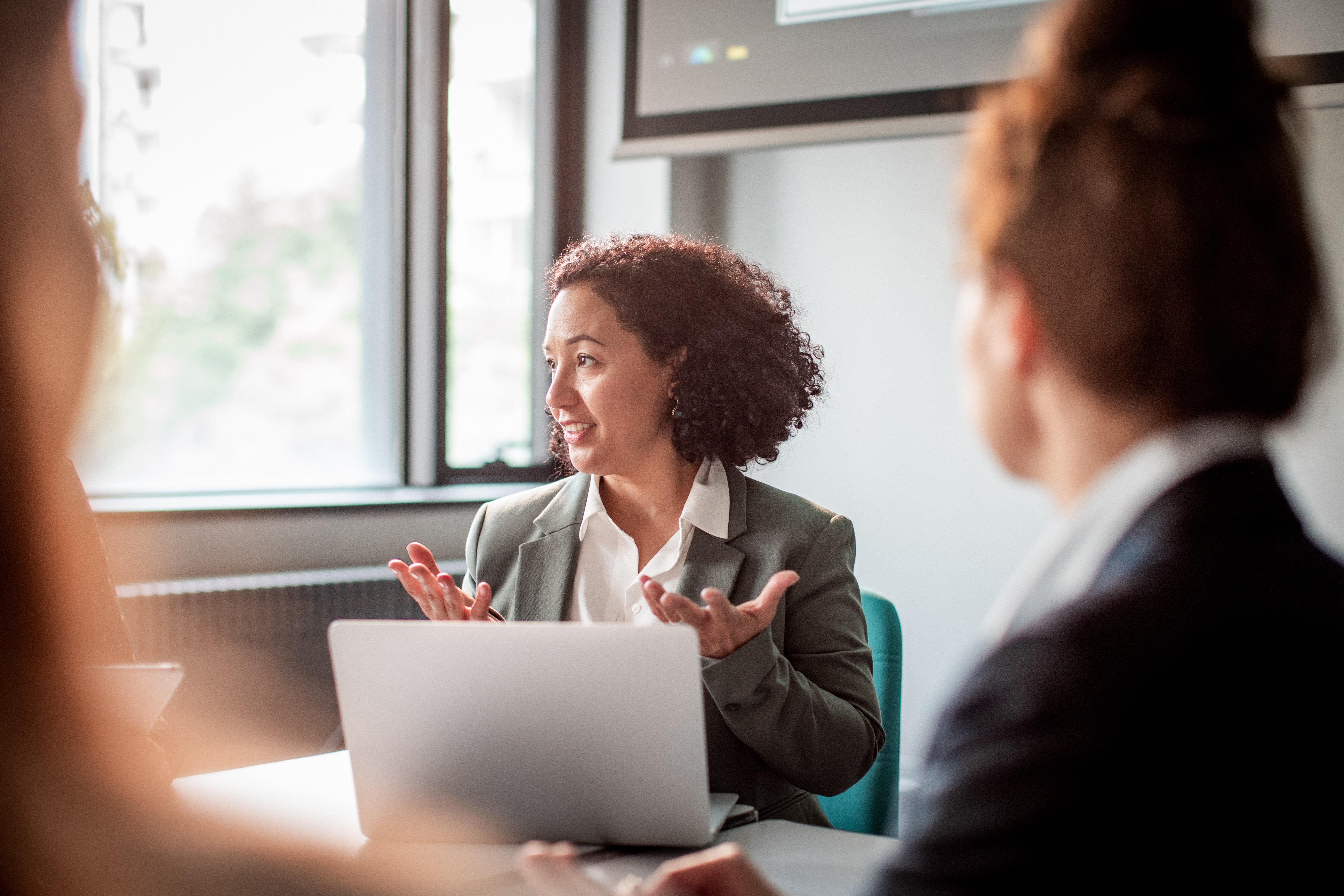 Your sales team is most successful when they have the tools and information they need to connect with potential customers. Alignment between marketing and sales teams starts by repurposing external-facing content into sales tools, providing more value to prospects and a holistic perspective for salespeople. 
Salespeople can improve their close rates by both providing helpful information on the industry and giving potential customers ways to overcome their challenges. Customers are more likely to trust salespeople who demonstrate knowledge in their industry and understand their needs.
Repurposing for Sales Outreach in Action
Look at your "how-to" blog posts and instructional videos to find areas to repurpose for your sales team. Instead of handing them a stack of case studies, you can cobble together a cheat sheet from assets to help them better articulate the concept and more effectively summarize case studies. Review your blog posts that discuss current industry trends and cobble together a script for salespeople to use when talking to customers about the current environment.
studioID Insight
Connect with your sales team to see where their prospects' pain points lie. Consider conducting interviews across your sales team to gather intel on their weaknesses in talking points to see where you can fill the gaps. Well-connected sales and marketing teams can be a game-changer in boosting ROI and meeting sales goals.
📚 Related Reading: 17 Content Options for Each Stage of the Sales Journey [Infographic]
Getting Started With Repurposing Content
Once you've mastered the repurposing mindset, you'll watch your content program's ROI soar because you'll be creating a vast web of content to populate all of your channels from a single source.
Here's some guidance on where to start: 
Start with an audit of your existing content, looking for top-performers or high-potential pieces that are well-suited for repurposing. 
Brainstorm ways to extend the life and reach of each asset you find. 
Start getting your wheels turning around new big rock assets and the ways you could architect them to provide fodder for all of your channels from the get-go.
Blend a mix of new and repurposed content across your editorial calendar to engage your audience with both breaking trends and evergreen content.
With a thoughtful strategy that places your user at the focal point, repurposed content can help you deliver relevant, highly personalized content at an increased cadence using less resources. 
In tough economic times, repurposing content becomes more critical than ever.
With the right plan of attack in place, an economic downturn doesn't have to spell disaster. Watch expert panelists in our on-demand webinar to quell economic uncertainty.