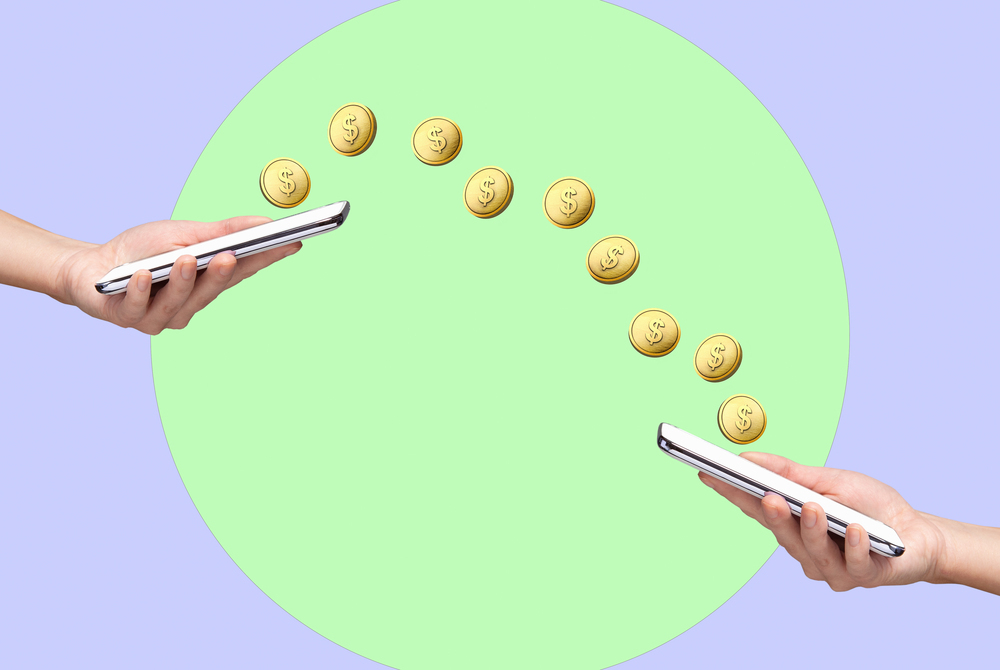 More marketers may be turning to brand collaborations as a way to lower costs in a tough economy.
It seemed like a match made in brand heaven. Late last month, Gen Z beauty brand favorite e.l.f. teamed up with teen retailer American Eagle on a product collaboration that included a jeans-themed eyeshadow palette and a denim makeup bag. Most of the limited-edition offerings quickly sold out as consumers expressed their enthusiasm by opening up their wallets.
words cannot describe how excited i am for this launch. elf is my favorite makeup brand. ae is my favorite store. this is heaven.

— getaway car enthusiast (@bratty_maggie) March 28, 2023
But crafting breakthrough brand mashups is easier said than done, as challenges persist for striking partnership deals involving multiple brands, celebrities, or creators that move the needle with skeptical consumers.
I just saw the @elfcosmetics x @AEO collaboration announcement and I'm genuinely kinda excited for it. It's been a little while since a brand collaboration actually interested me. I'll definitely be keeping my eyes out for it. I'm hoping it's not sold exclusively at AE.

— 🔮Chris🔮 (@BAMFbarker) March 27, 2023
Still, as they face pressure to control spending in a tight economy, marketers are increasingly turning to collaborations as a way to attract consumer excitement and spending—and also generate earned media at little cost.
Read more: E.l.f. and American Eagle lean into TikTok for collab
It's not a new concept—partnerships are a common marketing strategy as brands try to grow their consumer base by appealing to new segments of customers. One recent example is Nike and Tiffany, which began teasing a mashup in January before dropping Tiffany-themed Air Force 1 sneakers that quickly sold out. Nike got more upscale appeal and Tiffany gained access to a more mainstream consumer. The Super Bowl also saw a fair share of tie-ups—Netflix teamed up with General Motors and Molson Coors hooked up with DraftKings—as marketers tried to amplify their reach on advertising's biggest stage.
Economic factors, and the likelihood of a recession, are playing a role. The majority of marketers say inflationary pressures are causing them to decrease spending—up 20% from September, according to a recent CMO Survey from Deloitte, Duke University's Fuqua School of Business and the American Marketing Association. But as consumers are quick to point out, brands need to choose collabs that stand out in a sea of sameness and aren't just hopping on a trend.
Also read: Brand partnerships are the Super Bowl's hottest trend
"Not all collaborations are created equal and I do think there is a bit of a rush to collaborations that don't necessarily authentically capture the essence of both brands," said Kory Marchisotto, chief marketing officer of e.l.f. "We are very selective about who we partner with and that is in service to our audience—we are only going to bring you brands that have the mirror image of the values we hold dear."
Marketers must weigh the investment in manufacturing a new product, which involves months of contract negotiations and research and development from both brands, versus simply teaming up with an influencer or celebrity to put a new twist on a product already in the production line. The e.l.f. and American Eagle mashup took nine months to create, for example.
"For these product-related mashups, the most important consideration is how they strengthen the brand and build the business—that's the priority," said Kimberly Whitler, a marketing expert and professor at the University of Virginia's Darden School of Business. "Earned media may be part of the calculation but earned media is a fickle thing," she added.
Engaging the Masses
Brand partnerships often come about from listening to the social media posts of consumers. By delivering on some requests, brands are creating a feedback loop of engagement that can foster long-term customer loyalty. For instance, McDonald's collaborated with streetwear brand Cactus Plant Flea Market for adult-targeted Happy Meals last year after noticing huge reaction to a simple tweet it sent—"one day you ordered a Happy Meal for the last time and you didn't even know it."
After e.l.f. collaborated with food brands such as Chipotle and Dunkin, fans started asking for new collabs, Marchisotto said. "They want to bring their worlds together and see their favorite beauty brand connect with their favorite food brand," she said. "What we're really doing here is giving them back their brand through a different lens."
Read also: Behind McDonald's-Cactus Plant Flea Market collab
Last year's e.l.f. and Dunkin' collab resulted in a 52% increase in impressions, according to social media listening data from Sprout Social, which analyzes such data. Sprout found that the American Eagle collab garnered 5.8 million views on TikTok.
"Brand collaborations have proven to be some of the most effective social media strategies for brands to consider in challenging times," wrote Jamie Gilpin, CMO of Sprout, in an email. "They not only multiply reach and efforts to generate significant buzz, but they create memorable and lasting interactions between brands and their customers."
While earned media may not come with a guarantee, it can still sometimes lead to huge amplification for very little investment. General Mills, which worked on more than 100 collabs and promotions last year, has seen such success firsthand. Last year, the company released a collaboration for its Reese's Puffs cereal with fashion designer Yoon Ahn and her Ambush brand. The partnership quickly attracted the attention of Vogue, which covered the collab in an article titled "Reese's Puffs x Ambush Is a Collaboration Andy Warhol Could Cosign." The write-up attracted new consumers who might otherwise not have even known about the new cereal, providing a brand boost that General Mills did not buy media for.
"The earned media is what is a massive benefit for us," said Melissa Wildermuth, global creative director at General Mills. "No one has ever dreamed we would have our cereal in Vogue, it's earned media at its finest."
General Mills' more recent tie-in between the revitalized snack Dunkaroos and design brand Katty Customs for exclusive sneakers selling on shopping marketplace Ntwrk has also attracted media attention.
Wildermuth added that collabs are becoming more popular because "you get media that is extremely valuable that you don't have to pay for."
More recently, General Mills announced its newest product as part of a partnership with Milk Bar and chef Christina Tosi—the company is selling ready-to-bake cookie dough. The collaboration allows General Mills to tap into Tosi's existing fan base.
"For Christina, we're using a lot of her social networks," said Wildermuth. "Social and digital are huge ways for us to reach fans in a way that is authentic and timely and isn't overly expensive."
View this post on Instagram
Influencer Bump
Yet if a brand wants to avoid the labor-intensive process of designing a new product, teaming up with an influencer makes sense, according to Whitler. She referenced the limited-edition hot sauce salad dressing created earlier this year by Tabasco and Christina Najjar, the creator known as Tinx. In this case, Najjar, already an enthusiastic Tabasco user, reached out to the brand about adding her spin to a product.
"I like to work with brands that I like already…It's such a powerful thing if you are an organic fan of a brand or product and able to work with the brand or partner with them—it's so simple but it goes a long way," said Najjar, speaking at a recent Ad Age event about the collaboration.
Related: Influencer Tinx shares advice for brands
However, she cautioned that creative freedom is one thing she always looks for when getting briefs about prospective team-ups.
"If you're a brand and you're going to work with a creator, you have to trust them," she said.
This article was written by Adrianne Pasquarelli from Ad Age and was legally licensed through the Industry Dive Content Marketplace. Please direct all licensing questions to [email protected].