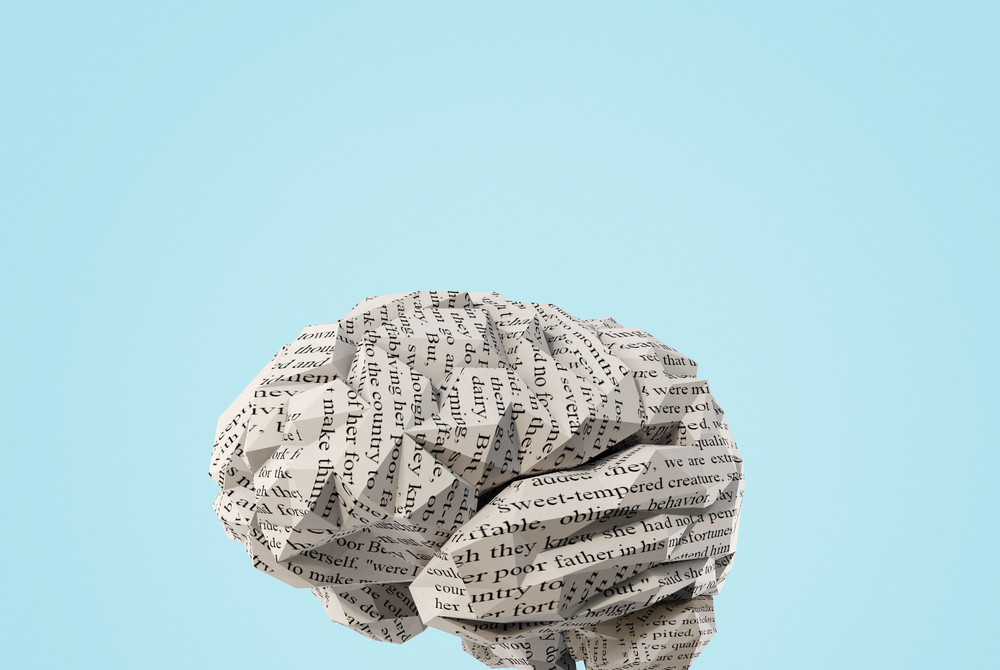 It's been reported that stories are 22 times more memorable than facts. So, you can tell a customer all day the details behind your top-notch, hand-woven, rated No. 1, etc. product or service consistently for a decade, but those facts won't matter as much as the story behind it. Cognitive psychologist Jerome Bruner noted that this is because "stories are facts wrapped up in context and delivered with emotion."
Delivering a compelling story not only creates memorability, but share-ability. A powerful story is easily shared between customers and potential customers — and that is marketing gold.
There's no understating just how important it is to bring heart into your business: specifically, with a story component. Psychologist Vanessa Boris wrote for the Harvard Business Review that "[a]n organization's stories, and the stories its leaders tell, help solidify relationships in a way that factual statements encapsulated in bullet points or numbers don't." In other words, the number of happy customers you've sold to or the percentage of positive reviews pale in comparison to the actual stories behind your company and your products. 
With this in mind, lean into the emotion behind why you started your business, or how the product was created. This is why obscure, family-owned restaurants with passed-down authentic recipes from their grandmothers do so well, and tend to create a cult following. Stories act like the glue of human compassion and understanding. It makes customers feel like they're a part of something.
Gives Your Product Deeper Meaning
All of this information can feel discouraging for a founder who is lacking the compelling story behind their company. After all, sometimes the story is just a bit too straightforward: an idea was had, and a company was built. 
In these cases, it's important to note that the stories behind physical products can be the stories you write with the customer. In other words, "stories" are really just cues for deeper meanings behind the features of a product. This could be about helping your customer stand out, or custom pieces that your target customer will create stories in, like Gris Petalo does with hypoallergenic knitted sets for babies. In these cases, it's not necessarily about why your product is so great (although, of course that helps) rather, it's about how your product becomes a part of your customer's life, and how you envision that. In the baby set example, this could even come down to a baby's first pictures. Now, your product is part of a story that your customer will always tell. 
This might just entail going deeper than the competition does. For example, Ball Point Marketing reimagined direct mail marketing strategies by actually handwriting messages to customers for their clients. It's a painstaking process, but stands out for good reason: handwritten notes carry a deeper meaning, and a narrative that's unfolding. It creates a human connection that gives the recipient a reason to read, rather than the cold and calculated print of a typical direct mail flyer. And it works: they've found that their clients see response rates rise by 1-5%. 
Gives Customers Ownership of Their Own Stories
If you can help your customer integrate or own their story, you'll win a place in their heart. Emotions lead business decisions, which is why scrapbooks and picture frames are household products around the world. People want to tell and remember their own stories, and will invest in products that help them to do this. 
A powerful example of this is Nominal Jewelry, a custom jewelry company that gained popularity for its iconic "Name Necklace": necklaces shaped into the name of the customer in the language of their choosing. They've since taken it a step further, and co-founders Akram Abdallah and Lena Sarsour have incorporated their Arabic culture with succinct, Arabic words with deeper meanings as necklaces. 
"The brand grew into a sense of pride beyond just about your actual name, but also the person you are and hope to become," explained Sarsour. "Now, customers can choose words in a language of their choosing to wear around their necks. In other words, these products that help customers tell their own story – or, remember the one they're trying to write for their life." 
Stories go so much deeper than they appear from the outset, and there are many ways to bring in this feel of human connection and meaningful narrative to your business. When in doubt, go deeper. Give your customers the ability to connect deeply with your physical products by sharing your story or elevating theirs.
This article was written by Stephanie Burns from Forbes and was legally licensed through the Industry Dive publisher network. Please direct all licensing questions to [email protected].