The corporate world has often been accused of piggybacking on month-long observances and celebratory holidays; cue the flood of rainbow logos and merch that arrives on June 1st and vanishes by June 31st, or the sugar skulls that appear around Halloween. These days, though, audiences are hyper-sensitive to empty efforts that are made to simply try and keep up appearances.
And on the other side of that coin, a brand's silence during these times of remembrance and celebration — especially those closely tied to their mission — can be taken as a sign of opposition. It might feel a bit like you're damned if you do, and damned if you don't. But fear not. All you need to honor and celebrate with sensitivity are authentic voices, research, and dedication.
Let's examine what authentic, mission-driven celebration looks like via these best practices and brand examples across a variety of events:
Find Ways to Empower Your Employees 
Event: Asian American and Pacific Islander Heritage Month
Mission statement: "May is Asian American Pacific Islander (AAPI) Heritage Month, a time to celebrate the many contributions these communities make to American history and culture. [In 2021], in the face of a pandemic that's disproportionately impacted the Asian community, it's more important than ever that we listen to—and amplify—their voices and support the AAPI community at large." – Levi Strauss & Co. 
Commitment in action: Last year the Levi Strauss Foundation donated over $500,000 to organizations on the frontlines of the battle for fair and equitable treatment of the AAPI community. And working with their Asian Employee Resource Group, led by Executive Vice President and CFO Harmit Singh, the company also created a special way for AAPI employees to share their stories through words and denim in custom-made pieces of prose and clothing. 
Why it's powerful: Beyond resulting in a series of hip (and meaningful!) trucker jackets — which will remain on display "as a reminder of the past, reflection of the present and celebration of the future we hope to build" — the brand calls the initiative a true "labor of love, and a testament to the mosaic composition of this country's AAPI community." Read through some of the contributors' musings and consider how your company might leverage a holiday or awareness months to show employees they care.
📖 Related Reading: Observances, Holidays, & Awareness Months: The Great Big List for Marketers
Celebrate for More Than a Month
Event: Black History Month
Mission statement: "HBO Max will celebrate Black History Month 2022 with the 'More Than a Month' campaign within the Black Voices collection, highlighting the streamer's distinct and comprehensive slate of content that elevates the unique voices, timeless stories and powerful performances of the Black community." – WarnerMedia
Commitment in action: HBO is no stranger to the revolutionary power of representation, and this year's "More Than a Month" campaign moves that mission forward by celebrating Black Voices in February and beyond. The initial month-long activation focused on sharing Black narratives, amplifying Black voices and championing Black talent with Scene in Black — which also included Twitter watch parties with discussions among stars and filmmakers plus access to a selection of free content on HBO Max.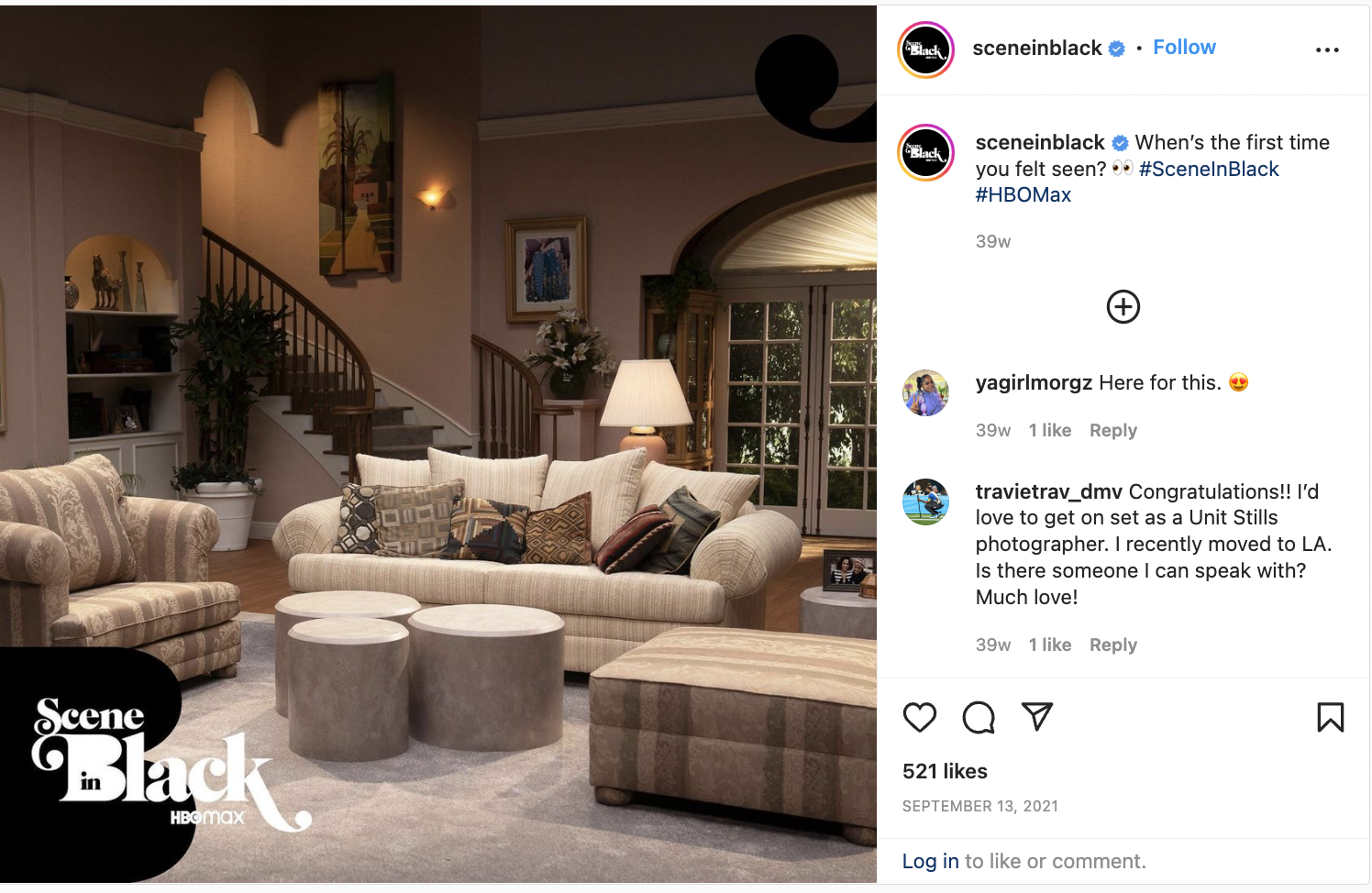 View original post on Instagram
Why it's powerful: The newly launched Black Voices area of HBO Max will remain active and updated throughout the year alongside accompanying social media accounts on Twitter and Instagram, which is steadily growing in engagement with just over 14,000 followers since launching last fall. Just goes to show: commit to a cause and keep up with it. Then, watch your community rise.
Stay Self-Aware
Event: Mental Health Awareness Month
Mission statement: "At TikTok, we want our community to feel empowered to express themselves authentically and feel safe speaking frankly about different life experiences or challenges. Mental Health Awareness Month is observed each May in the US, and this year we're focused on helping people find community, share their stories, hear from experts, and connect to well-being resources and information." – TikTok
Commitment in action: Last month, TikTok committed to sharing a range of content discussing mental health and well-being under the main hashtags #MentalHealthAwareness, #SelfCare and #LetsTalkMentalHealth. They followed up with a range of video programming featuring creators and organizations that help raise awareness and de-stigmatize mental health conversations while highlighting nonprofits that are working to build a more inclusive future across the board.
Why it's powerful: "Various studies have shown that social media usage can have significant mental health impacts, especially on younger users" Social Media Today reports. That's why "it's important that the platforms themselves look to minimize harm, and support users in need where possible." TikTok in particular has been subject to criticism and blamed for depression, so this was a necessary step in the right direction for the brand and its audience. Silence during this particular time for a brand like TikTok would have come off completely tone deaf, but instead, they showed some serious self-awareness with their multi-faceted initiatives. But remember — mental health matters, regardless of industry. So whether you're dealing with customer-facing content and campaigns or internal efforts, be sure to make space for it. 
Be an Authentic Ally 
Mission statement: "The Absolut Out & Open platform conveys our more than forty years of allyship and ongoing support of LGBTQ+ bars and restaurants, as we understand the poignant role these spaces play within the community. Our goal is to bring attention to these critical spaces, leveraging powerful voices within the community…to illustrate how important it is that they remain open for the future generation to safely gather and celebrate." – Pam Forbus, CMO of Pernod Ricard North America
Commitment in action: Absolut has long made its allegiance loud and clear, so you know any Pride Month activation they do is going to be much more than a rainbow-fied logo. This year, they're launching Out & Open, an initiative that aims to help LBGTQ+ bars thrive during these challenging times. By interacting with the always-on platform, the brand will "donate $1 to support National LGBT Champer of Commerce efforts to help preserve LGBTQ bars," each time users click to listen to the real-life stories about the power of these communities. 
"It feels like our circles are constricted. Whether it's the social algorithms that are just feeding you what you want to hear or whether it's been these lockdowns, we haven't really been able to be out in the world. When we embrace other ideas, that's when we create new thinking, when we can make the world a better place." – Pam Forbus, CMO of Pernod Ricard North America
Why it's powerful: "Absolut has a long allyship with LGBTQ communities, and so it's very integral to the brand — it feels very natural," Forbus says. Out & Open fits right into the brand's broader campaign "The World of Absolut Cocktails. Born to Mix," which also dropped this month. And despite a wide range of identities on display, a rainbow-colored aesthetic and a June launch, the campaign is not limited to Pride, Marketing Dive reports. 
Its inherent connections to Pride aside, the brand plans to iterate on 'The World of Absolut Cocktails' for years to come. Forbus confirms: it "could have come out at any month in the year. We're launching it during Pride Month, but we see this as part of the brand's DNA."
Is your company a natural ally? Create a dedicated arm for support and education, led by authentic voices — then explore what more you can achieve.