Experiential marketing (also known as event marketing) creates opportunities for businesses to interact with their audiences in real-world situations and settings. And it's an incredibly powerful way to generate leads and build brand awareness. In fact, according to HubSpot, 65% of brands report that experiential marketing positively impacts sales. 
For B2B brands, experiential marketing generally takes place at conferences and events, but it can also work at street fairs, pedestrian zones, or wherever pop-ups are possible. As long as you're offering something interactive — from photo opportunities and Instagrammable backdrops to branded games and activities with partner creators — it falls within this exciting field.
But no matter how stellar the experience may be, even leading corporate events and branded experiences can't get very far without an accompanying content marketing strategy. Because without basics like blog and social media activations, how would people even know they're happening in the first place?
A mix of follow-up and connected content is also key to making the most of any experiential marketing efforts. It creates a bridge that connects your brand's online and offline experiences while providing consistent support and a base to build out bigger themes, speaking sessions and more. 
When all is said and done and everyone's gone home, a strong content backbone gives your audience something to remember you by and keeps them in your ecosystem long after the event is over. Let's take a look at how some of the world's biggest brands boost their event marketing activities with a dedicated content marketing strategy that helps drive interest, engagement and lasting impressions. 
Spotlight: Meta's Insights Form a Core of Content
Back when it launched in 2015, Meta's Facebook IQ was meant to be a consumer research service, opening its doors to advertisers and marketers hungry for a look at the company's wealth of user data. To position themselves as not only a valuable but reliable resource for agency partners, they used those insights (and their blog) to create an unforgettable industry roadshow: Facebook IQ Live: Finding the Extraordinary in the Ordinary. 
📹 View a video of the experience
Using custom-built spaces and actors to bring all kinds of information to life, the research arm was praised for making an event about data anything but dull and bringing it to marketers in New York, Chicago, Cannes, and beyond. With input from social scientists, trend analysts, and other content and event experts, Meta found a way to share its findings within and beyond its Facebook IQ blog, which — like the company — has significantly evolved since those early days. 
This May, Facebook IQ officially became known as Meta Foresight, a publication dedicated to helping leaders "understand cultural shifts, challenge convention and prepare for what's next." Their big-rock content piece, the annual Topics and Trends Report From Facebook IQ, has been reimagined as Culture Rising: 2022 Trends Report, "a foresight-driven framework for understanding our changing culture." The immense research and editorial work of that report alone, alongside the ongoing tech-focused efforts of Hello Future, lends itself to at least a year's worth of potential content like these nifty Insights to Go — not to mention a strong foundation for any company event. 
Spotlight: Adobe's Content Keeps 'Em Coming Back
Adobe is well known for its creative marketing when it comes to content as well as events, of which there are many. The software and marketing technology giant hosts dozens of annual conferences and events, all of which are supported by dedicated content marketing efforts. And whether these events take place online or in-person, audiences are provided with all kinds of freebies and tangible takeaways.
Behance, one of the company's subsidiaries, hosts regular livestreams featuring designers, artists, and other creatives demonstrating how they use Adobe software to create an amazing range of visual materials. With fun commentary, product giveaways, and the ability to save and rewatch constantly-updated educational videos, audiences get a ton of value that keeps them coming back for more and more content.
Meanwhile, the B2C-focused Adobe MAKE IT aims to support young creatives in their art-making and career-building initiatives. The annual conference-turned-virtual workshop is known to provide professional services, informative tutorials, and expert advice from industry leaders along with "content marketing [that's] a Millennial and Gen Xer's dream," according to Bizzabo. "Chock full of resume templates, funny how-to articles, and inspiring role models, the event provides value to attendees before they've even purchased their tickets."
studioID's Best Practices
Looking to deliver impactful experiential marketing of your own via an airtight content strategy? Keep the following tips in mind:
Use your trademark concepts and thought leadership as the anchor for your speaking session and/or event's overall theme.
Consider how one of your major thought leadership campaigns can be riffed off to craft the contents of your speaking session. For instance, say you wind up using an angle you recently covered in a whitepaper. You now have a host of visuals and stats from said whitepaper that you can use to enhance visual storytelling and drive points home during your speaking session. 
Leading up to the big day and afterward, be sure you're leveraging your blog, social media channels, and email marketing for promos and teasers — and later for wrap-ups, free footage, and other spin-off content.
Make high-value content readily available before, during, and after the event.
Take some of your best video content and set it to loop with closed captions on a TV screen at your booth to draw visual interest. Whether it's blog posts that hype up slotted speakers, checklists and print-outs to pass out during breaks or at your booth, or summaries and videos for future reference, valuable content facilitates on-site meetings and fuels talks between sales and prospects. And on that note, make sure to conduct a pre-event session with your sales team to train them up on your event angle/happenings so they speak to it all with confidence. 
Bridge online and offline experiences.
Leverage follow-up content like templates, guides, whitepapers, case studies and any other content that might be relevant. Each piece is a touchpoint that creates opportunities to capture more and more leaders — and the better the content, the more likely they'll be to convert.  
Make it fun and memorable.
Don't shy away from using events as a way to show off a different side of your brand. At the end of the day, your most critical job at events is to catch your audience's attention, so lead with that goal in mind. If you focus a little too much on pushing your content/value props, you risk making the event all about you and losing people in the process.
For example, at Content Marketing World 2022, studioID is leaning into a nostalgia-ultra, 80s arcade angle to attract conference goers to our booth — a significant departure from the more minimalist branding we typically employ. We'll be leveraging a special 8-bit font and design motif pack crafted just for this event, and enticing attendees with head-to-head Mario Kart battles, retro swag, and espresso martinis.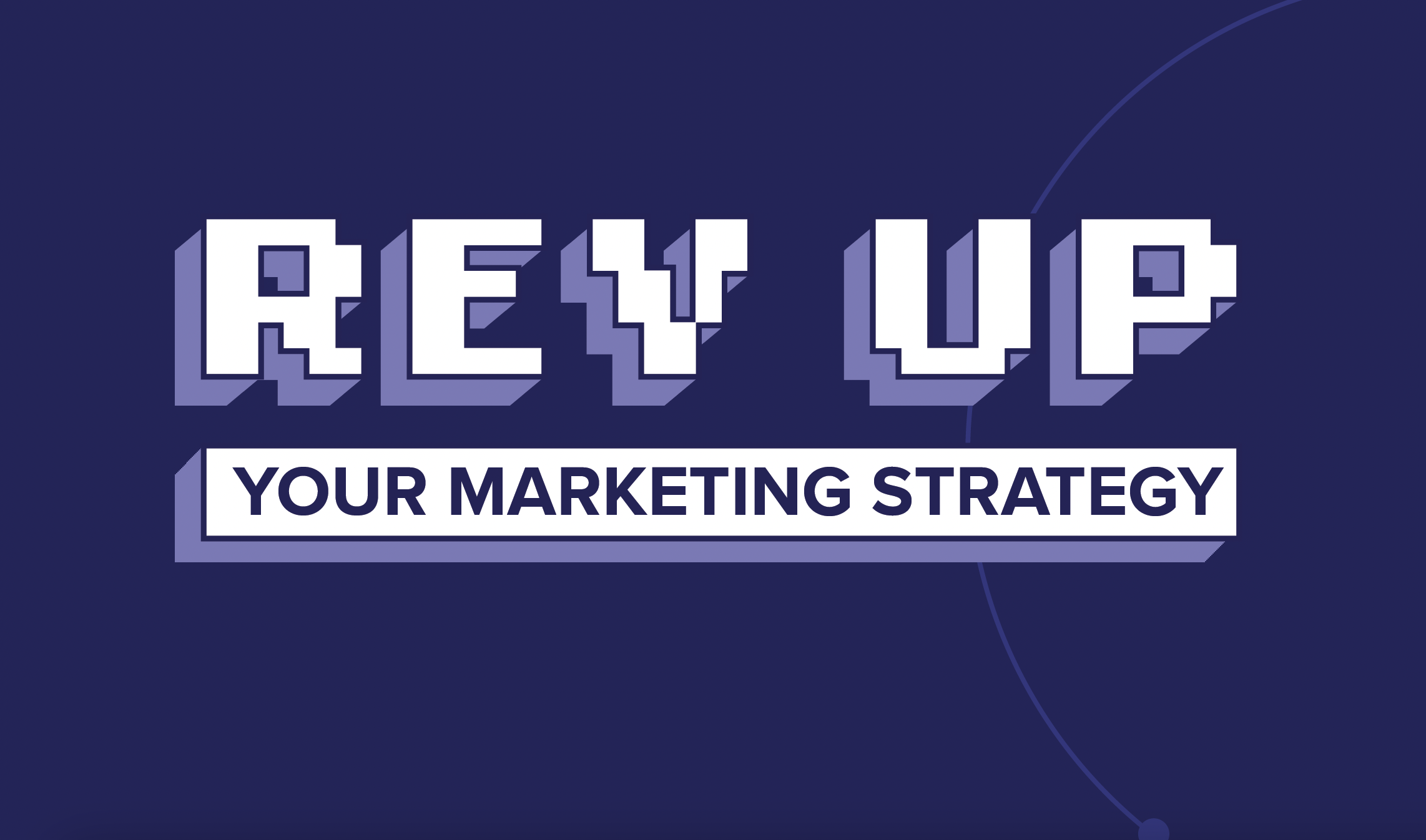 This way, a superb and memorable attendee experience serves as the hook, and content strategy and brand offerings serve as the glue that holds it all together. The fun captures attention, and your content seals the deal. 
Looking to boost your content marketing before the next big event? Get in touch with us.