As people begin to resume their explorations of destinations far and wide, travel companies need to be innovative in their marketing strategies to capitalize on this revival. Keenly watching this resurgence is Club Med, a premium all-inclusive resort operator with 65 resorts worldwide.
As Club Med's Managing Director of UK & Northern Europe, Estelle Giraudeau leads business digitization, shaping different strategies to the needs and opportunities of local markets and cementing the brand in the premium customer space. springboard spoke with Estelle to discover what Club Med has planned for 2022 and beyond as the industry returns to some semblance of normalcy.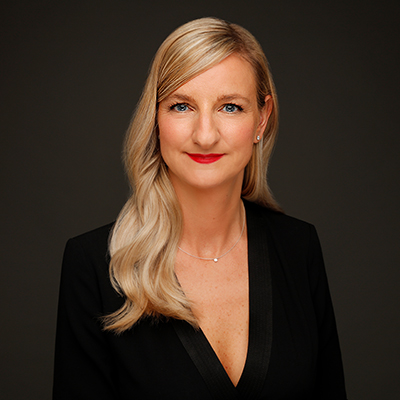 Estelle Giraudeau, Club Med's Managing Director of UK & Northern Europe
studioID: How is the way you're marketing destinations different this year?
Estelle: "For the last two years, our marketing has mainly focused on providing customers with practical, up-to-date information about which destinations are open for travel. We believe this will continue at least during the first half of 2022. However, with more and more destinations opening, marketing will once again focus on experiences.
We strongly believe that customers will soon demand more information about the Corporate Social Responsibility (CSR) policies of the different destinations and will make their choice based on that criteria."
Expectations for corporate social responsibility is undoubtedly on the rise. According to recent studies conducted by Harvard Business School, 77% of consumers are motivated to purchase from companies committed to making the world a better place. Additionally, 56% of Gen Zs agree that social activism is the most important issue and, these days, they expect more than eco-friendly labels, diverse models, and sustainable practices that are becoming standard across brands and businesses.
studioID: Have you seen new personas emerge in recent times, and how have you adapted to meet their needs?
Estelle: "More than personas, the crisis has changed consumption habits. For example, travel restrictions have significantly increased the need for reassurance. We first implemented the "Safe Together" program so our customers could have secure and happy holidays. Our campaign "Peace of mind is a destination" is not only a marketing campaign but also a fundamental company value.
More people are looking for places where they can work from abroad. They're demanding more relaxation, hassle-free holidays, and full board when they're off. Our experience is already tailor-made for these expectations. In June 2021, we launched a dedicated offer with a particular discount and high-quality Wi-Fi included in the most appropriate resorts.
Grandparents traveling alone with their grandchildren is not a new persona and is already in our clientele. Still, we believe we have the perfect experience for them, including childcare and We/Me time. We created a dedicated campaign to accelerate this target.
Club Med and sport is a long passionate story, and we want to keep that. We offer our customers the opportunity to participate in sports they already love or dream of trying. For example, we have the Padel Academy in Seychelles."
studioID: How is Club Med responding to cookies and third-party data changes?
Estelle: "The COVID crisis, combined with changes in cookie regulations, has significantly reduced our and our partners' capacity to use "travel" data to target our prospects. We continue to test and evaluate available third-party data while respecting regulations.
To fully comply with the data privacy regulations, including GDPR, CCPA, and PIPL, we replaced our homemade cookie banner with a Consent Management Platform (Didomi) that allows us to be ultra-granular in users' consent choices and store them.
At Club Med, we understood that the future of third-party cookies would worsen when Apple released Safari Intelligent Tracking Prevention (ITP) in 2017. With the cat and mouse game between Google and Apple underway, we set up for every new version of ITP with new technical solutions such as Google Conversion Linker to limit the impacts of the latest Safari updates. Collecting first-party data will remain the best way to know our customers and understand how and when to address them."
The loss of third-party cookies is challenging conventional attribution-based campaigns and personalization approaches. Losing the ability to target lookalike audiences easily may be arduous in the short term, but building better connections with customers will generate a better return on marketing investment in the long run.
📑 Related Reading: The Third-Party Cookie Solution: First-Party Data
studioID: What strategies will you adopt to capture more first-party data?
Estelle: "First-party data is crucial for the business, impacting several Club Med teams from business performance to the website and media activations. Our strategy ensures we are compliant, identifies what can be done, and optimizes with available data. 
For example, we're creating links between Club Med data and media activation tools to enrich the signals on our targeting with retargeting and lookalike segments. We aim to capture more first-party data through our new mobile app. We believe that users will gladly login in return for a richer, more personalized experience with tailored features."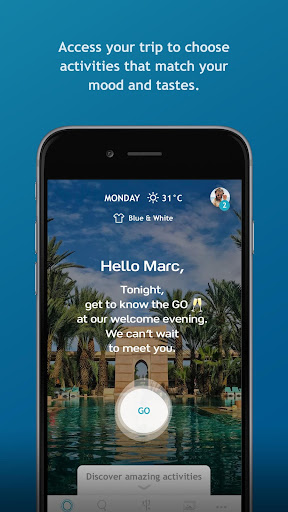 Investing in retention and loyalty pays off. Repeat customers spend 33% more with a brand than new ones, while personalized approaches to content increase ROI by as much as 35%.
studioID: What have you done in response to updates to Google's algorithm and the focus on core web vitals? 
Estelle: "Google's algorithm update favors better content and faster answers, meaning we must make it easier for GoogleBot to find and understand our content. We've focused on core web vitals. However, it's not only an SEO matter as it impacts the user's experience, so we created a dedicated feature team for this matter. 
We're rethinking our data processes to remove unused third-party scripts. Meanwhile, we focused on diminishing components and decreasing image loading time. The other updates have different impacts depending on the country. The goal is to help every local website produce more content to answer questions we are supposed to answer, not only SEO topics."
Google's studies show that when websites are prepared for updates and rank among the top three Core Web Vitals, visitors are 24% less likely to abandon your site.
📑 Related Reading: The 5 Most Critical SEO Trends to Strategize for in 2022
studioID: Where do marketing, AI, and automation coalesce?
Estelle: "The customer journey is more connected and measured, so data increasingly drives marketing and AI; automation is just part of it. It was the case before COVID, but the crisis has accelerated our need to maximize efficiency and respond to each opportunity in every market.
Marketing automation allows us to create a personalized experience for each prospect throughout the customer journey. The coalescence with AI is the possibility to get several steps ahead and predict our prospects' behavior. 
We can push them down the customer path to increase the likelihood of conversion via Search Engine Advertising, Customer Relationship Management, and directly on the website. Automation allows us to adapt our content to push the best offer at the right moment. 
In addition, AI allows us to develop several personalized campaigns.
For example, we can load three versions of an advert targeting families, and the tech will automatically push the one that performs the best.
We're also using AI to determine the best moment to communicate with prospects and existing customers, contacting them when they're more willing to plan a trip."
A recent survey showed that 75% of marketing professionals already use at least one type of marketing automation tool in their strategy. And with 72% of consumers reporting they now only engage with marketing messages that are personalized and tailored to their interests, investing in AI-powered personalization is sure to pay off in spades. 
📑 Related Reading: 3 Ways Artificial Intelligence Will Change Marketing Forever
studioID: Which stages of the customer journey will you prioritize, and how will destination-focused marketing help you target those in 2022?
Estelle: "Destination-focused content will continue to play a significant role in 2022 because we know that the customer journey starts with the customers searching for and benchmarking destinations. Talking about the destinations helps us attract new customers who don't know our brand and what we offer.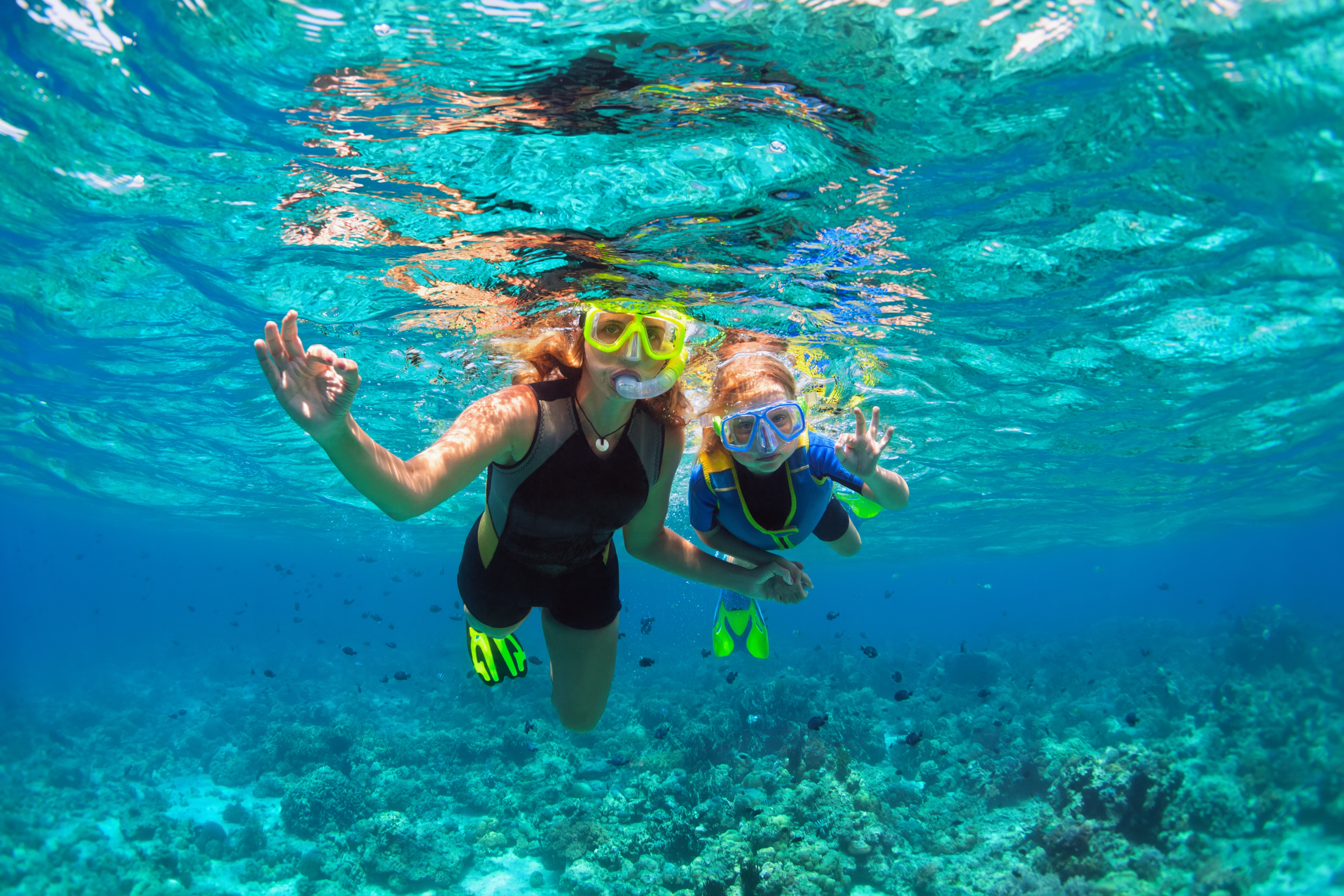 Besides, we are committed to being strongly connected with our destinations with resorts. We want our customers to have a different experience in Club Med Mauritius compared with Club Med Dominican Republic. The local culture infuses the experience we offer through the architecture and design of our resorts, the food, the activities, and the experiences."
studioID: What minimum coverage do you expect for each destination?
Estelle: "Practical information about entry requirements is always a must. Customers are always interested in knowing what to do in a destination, what experiences they should not miss, and put on their bucket list. They are increasingly interested in seeking exclusive, authentic, and unusual experiences away from the crowds."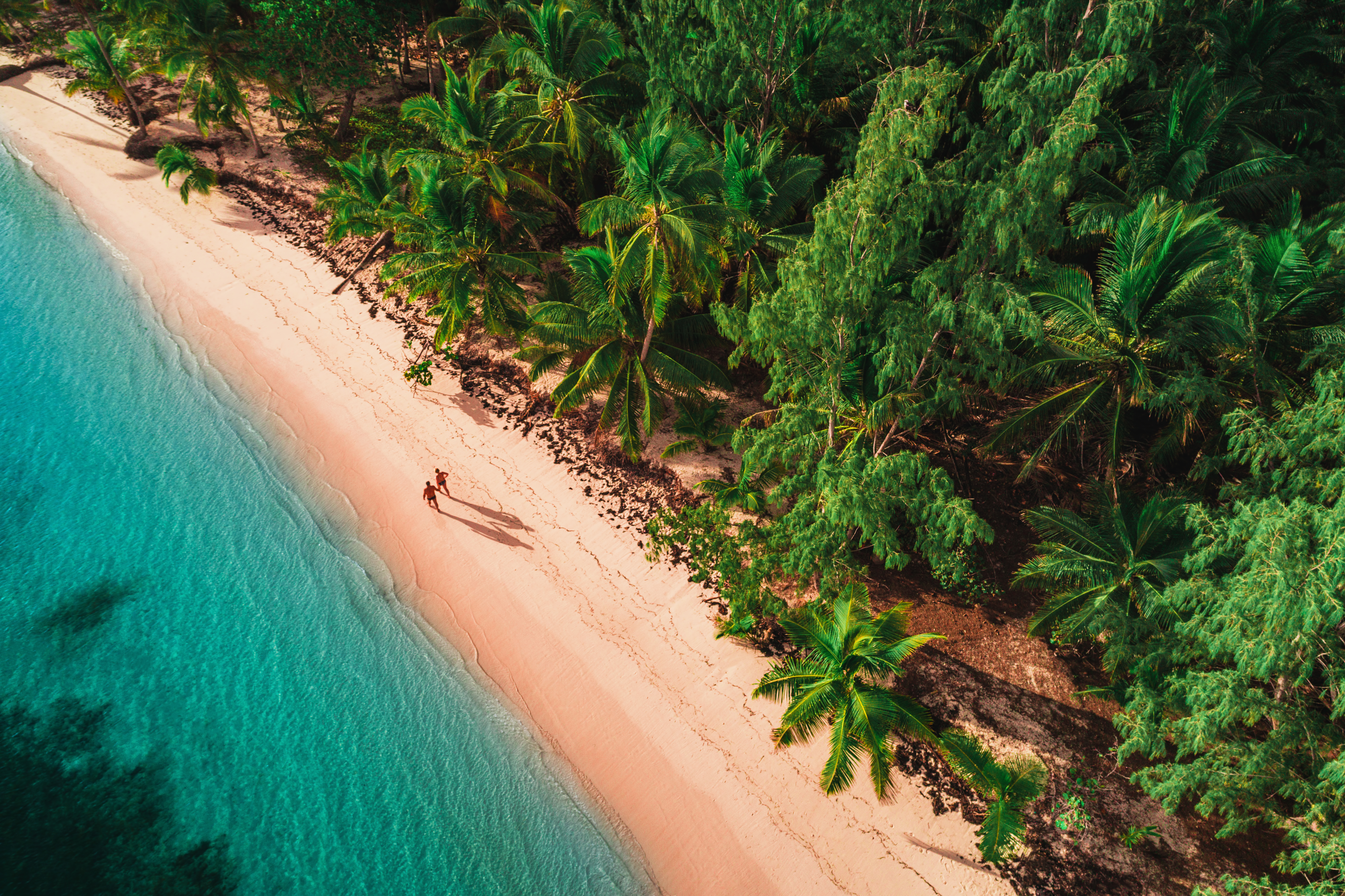 studioID: Where will your most significant investment be?
Estelle:
"Our most significant investments will be in online media for sales for performance and creating more video content on experiences and resorts for social media and other digital channels."
Research shows that brands with the most robust omnichannel customer engagement strategies retain 89% of their customers compared to 33% of companies with weak strategies. It also shows that 29% of consumers want to see significant improvements to the online resources businesses provide, and 27% want to improve the buying process significantly.
studioID: What strategies have you found most effective for converting traffic into customers?
Estelle: "In 2021, we accelerated our Conversation Rate Optimization (CRO) strategy with a new organization and prioritization method. The advantage of CRO is that there is no failure. When a positive test can generate revenue, a negative one can secure it.
We have also concentrated our efforts on the booking funnel, removing lengthy steps and unnecessary fields and encouraging login to pre-fill the fields. This topic is still in progress, and we won't stop improving it."
According to the latest shopping cart abandonment statistics, 69.6% of online shopping carts are left behind. That's why it's critical to reduce friction and streamline the checkout process at every turn. One study from Google reports that customers fill out forms 30% faster with autofill, resulting in more conversions at checkout. Behavioral research indicates that in general, the fewer clicks required to complete an action, the higher the conversion rate. 
studioID: What strategies are you leaning into this year?
Estelle: "2022 will see the introduction of multiple payment methods, including installments. E-commerce has become essential in today's society, and consumers want to make purchases on their phones and tablets rather than on computers.
We're always working on ways to improve our booking funnel, such as providing more information about room plans and introducing comparison tools. We're also deploying a new "undecided" customer pathway. 
We've observed that customers spend around 90 days researching our website before booking with up to nine visits.
We're making it easier for them to share their travel plans with friends and family and save their itineraries before booking, alongside flexible payment options and favorable terms and conditions."
Prioritizing ease, personalization, and peace of mind
There's no denying that the events of the last two years have significantly altered the modern traveler's priorities and expectations. And as the travel industry resurges, Club Med remains focused on meeting those developments by keeping ease, personalization, and peace of mind at the forefront of the customer experience. 
In the near future, consumers can expect to see even more robust interest-matching content experiences and AI-driven advertising from the travel leader. And with their introduction of installments and other flexible pay options, the booking process will become even easier—and destinations, even more accessible. Going on that dream vacation won't seem like such a fantasy after all. With Club Med's thoughtful response to the latest trends in travel marketing and customer experience, they solidify themselves as a top choice for travelers in the years to come.