Your budgets are in. Your quarterly and yearly goals have been set. And your high-level strategy is in place. Now, it's time to start putting your plans into action and work towards successful content marketing in 2023. 
But before you run off to the races, ask yourself the following questions to make sure your 2023 content marketing program is in a prime position to flourish this year: 
Question 1 | Content Marketing Goals 
Are my goals clear, attainable, and laddering up to business goals?
At most companies, success in content marketing means demonstrating ROI to business leaders. However, in a studioID survey, content marketers reported that demonstrating ROI was their biggest ongoing challenge. By starting with goals that are approved by your stakeholders, you can show that your content delivers business results, which typically leads to continued funding and resources. Regardless of how busy you are with other priorities, it's critical to create goals that prove how successful content marketing is critical to ROI.
But setting goals is only the first step. Once you've laid out a first draft of your goals, evaluate whether each goal clearly states what you want to achieve, when it needs to happen, and measurements for success. For example, if you want to launch a TikTok account, your goal may state that you will post three times a week and want to have 10,000 followers by the end of the year. 
📚 Related Reading: Content Marketing Measurement, Demystified
Next, consider the resources it will take to achieve this goal. For example, determine if your social media team has the time, tools, and funding to enter a new social media channel. Does the team have the necessary expertise and knowledge of TikTok to be successful, or will you need to provide time for training/learning? 
Lastly, review your overall business goals to ensure that your content marketing goals support the direction of the business. If your company is looking to grow its customer base in the over-60 age group, you may want to consider another platform instead of TikTok. 
Question 2 | Content Marketing Audience + Frequency
Am I targeting the right audience at the right frequency?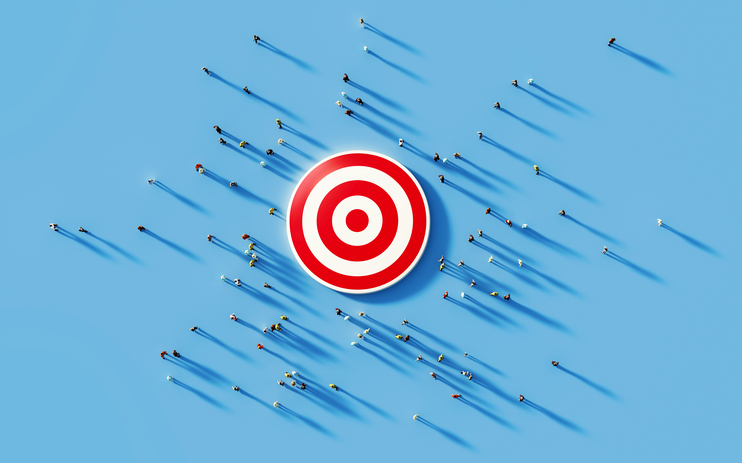 No matter how strong your content may be, it will fall flat if you aren't addressing the right audience. As your industry and products/services evolve, continuously revisit and re-evaluate your target audience.
Personas
If you don't have a set of comprehensive target personas that you refer to, now is the time to create them. If you already have personas, now would be an excellent time to revisit them to ensure they're current and you're not missing any new personas that may have emerged in your target buyer group. Gather as much first-party data as you can for each of them. And be sure to round your personas out with data that speaks to content preferences and consumption habits. 
Frequency
Each audience, and channel for that matter, has a frequency sweet spot— too much content feels overwhelming, while too little reduces its impact. After deciding the right frequency for your audience across your channels, make sure the volume is sustainable for your team's means and bandwidth. Regardless of the frequency you decide on, the key is consistency for all your content, including blog posts, newsletters, social media presence, and beyond. 
As your resources and priorities fluctuate, you may need to look outside your team for help. Your audience may also need more content than your team's bandwidth can provide.
Consider the following approaches to expand your abilities and increase your publishing cadence:
📚 Related Reading: Licensed Content 2023: The Definitive Guide
Question 3 | Economic Preparedness
Am I ready for whatever the economy might throw my way?
With the state of current economic affairs, the future feels a bit uncertain. No one is quite sure about what's ahead in terms of growth, revenue, and customer needs. While we can't prepare for all possibilities, we can be ready to pivot quickly in response to the curve balls that are likely to come at us. 
Reducing or going dark on your content is almost never the right answer. Cutting content limits your interaction with your audience, sets off red flags, and makes it harder for salespeople to close deals — which is the last thing the company needs right now. Your customers need you even more during uncertain times, and you have a unique opportunity to build an even deeper level of trust. 
If your budget does get cut, consider:
It's also wise to consider adapting your messaging to match the current challenges and mindset of your audience. Pretending like it's all 'business as usual' can come off as out of touch and alienating to your audience. Use social listening to learn more about your customers' concerns and new purchasing patterns.
You want to learn how the downturn is affecting their day-to-day situation, from their job to their personal life. Only then can you create meaningful content that shows how your brand can help them solve their new challenges and reduce their stress. 
Question 4 | Content Marketing Distribution
Am I using the most effective distribution strategy to reach my target audience?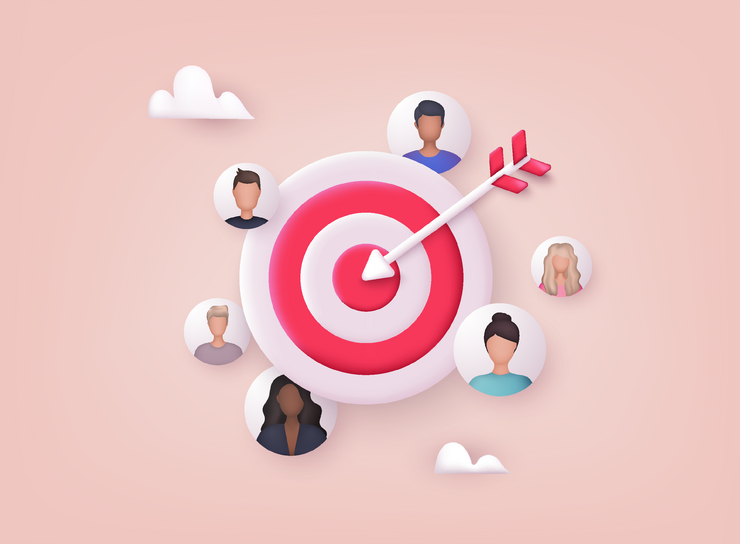 You can create the most amazing and impactful content, but it will have zero ROI if it doesn't get in front of your target customers' eyes. Traditionally, brands used either a niche targeting approach, which means focusing on a particular subset of customers, or a broad approach to get their content in front of as many eyes as possible.
Instead of following either of these, consider taking a brand-to-demand approach, which combines brand-building strategies focusing on long-term growth with sales activities that concentrate on immediate wins.
Done in tandem, these approaches can maximize ROI and drive long-term growth.
Start by revisiting your content plan, then match your distribution plan to your goals and target audience. You can then take a modern approach to each channel. 
Sharpen your distribution strategy with this collection of our top resources: 
Question 5 | SEO
Am I following the latest SEO best practices? 
Your content will only build trust with customers if they can easily find it when searching for answers. Not surprisingly, 61% of B2B marketers find that SEO is their top lead-generating marketing initiative. And our community of marketing leaders happen to agree. When asked which distribution channel they predict will be most successful in reaching prospects in 2023, our respondents ranked SEO/organic search as their #1 channel (53%).
Now is the perfect time to review your current SEO practices to make sure you're getting the best possible results. Check out studioID's 2023 On-Page SEO Checklist to make sure you're leaning into the latest advice and best practices. 
Here are some high-impact SEO tips to make sure you are creating successful content marketing:
📚 Related Reading: 4 SEO Updates + Trends to Keep on Your Radar in 2023
Question 6 | Engagement & Visual Appeal
Is my content engaging and visually appealing to my target audience?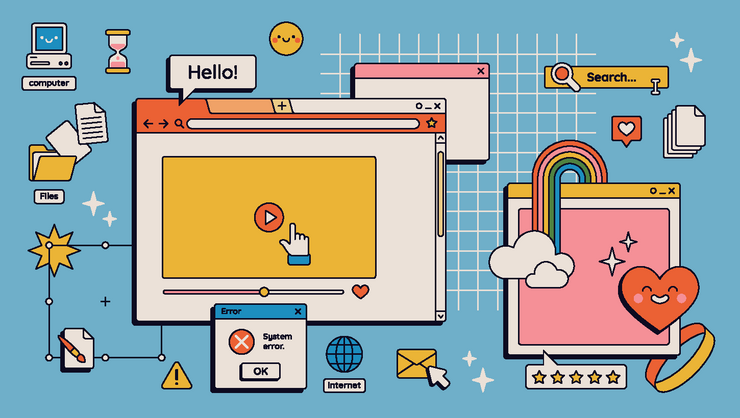 Engage with Storytelling
Content only builds trust if readers find it interesting, helpful, and enjoyable to consume. Instead of simply providing information, look for ways to incorporate storytelling into your content to help connect with your readers. Make sure that your content uses a unique, consistent tone of voice that represents the way that your company talks to your audience in all of their interactions. 
Entice with Modern Design & Visuals
The look and feel of your content play a massive role in its ability to make an impact on potential customers. Our feeds are collectively overrun with content, and one of the best ways to stand out is with compelling and modern visuals. Additionally, it's crucial to ensure you're flowing a consistent, modern brand identity across all of your content (fonts, colors, shapes, imagery, etc.) to create a a distinctive brand that your audience can recognize.
If infographics are on your list of content for 2023 — and they should be — incorporate the latest design trends when possible, such as bright color palettes, animation, and creative lines.  
Aim for Readability
Remember: today's audiences are short on time and often, attention. Get them right to the good stuff by breaking up your content into easily scannable bits via subheads, bulleted + numbered lists, pull quotes, tables, and more. This approach is not only excellent for readability, it's excellent for SEO.
In Summary
The last few years have been full of twists and turns, and 2023 is shaping up to continue the trend. But regardless of what the year brings, your customers count on your brand to deliver content that addresses their pain points and gets them the information they need to reach their goals. By refining your content plan and considering your goals at each step, your brand can emerge from 2023 even stronger than before.