A solid SEO strategy that's worked into your overall content marketing operation helps boost visibility and reach on the content your team works so hard to create. And in 2023, it'll take high-quality, voice-optimized, user-first content to rise to the top of SERPs. 
61% of B2B marketers report that SEO generates more leads than any other marketing initiative and Hubspot confirms that this year, more and "more businesses will leverage SEO to concur search traffic." Similarly, in our 2023 Content Marketing Predictions survey, our community of content executives voted SEO/organic search #1 (53%) when asked which distribution channel they predict will be most successful in reaching prospects this year. So where do we go from here? Read on for a look at the trends and updates that are set to impact SEO in 2023. 
Content is Still King — and it's Hungry for Quality
Next week, we will launch the "helpful content update" to better ensure people see more original, helpful content written by people, for people, rather than content made primarily for search engine traffic. Learn more & advice creators should consider: https://t.co/fgf2TPNIqD pic.twitter.com/xOuX2iVk2d

— @googlesearchc
Great content has always been at the core of smart SEO, but Google's recent updates have raised the stakes higher than ever for brands and companies across the board. First introduced in August and still rolling out now, Google's Helpful Content Update (HCU) prioritizes valuable informational content that's made by and for human beings, first — not search engines. 
Expertise, Authority, and Trust (E-A-T) are the most important guidelines against which Google analyzes the quality, credibility, and relevance of a website's content. And as of December, the acronym gets another E — for Experience. In a bid to optimize user intent and satisfaction, content quality will now also be measured by elements like author expertise, trusted primary sources, and overall helpfulness to the user. 
studioID Takeaway: By cracking down on automation and content made with search engines in mind instead of real people, the goal of these updates is to allow the 'cream to rise to the top.' That's why it's more important than ever to focus your efforts on creating outstanding, thoroughly researched content by true thought leaders in your industry. 
Keep in Mind: E-A-T is especially important when it comes to websites and content creators that deal with sensitive issues like health, science, finances, legal advice, and anything where meticulously accurate, trustworthy information is paramount. 
🔍 Related Reading: A Guide to SEO Forecasting (And Why it Matters) [Infographic]
AI is Here to Stay — to Help, Not Replace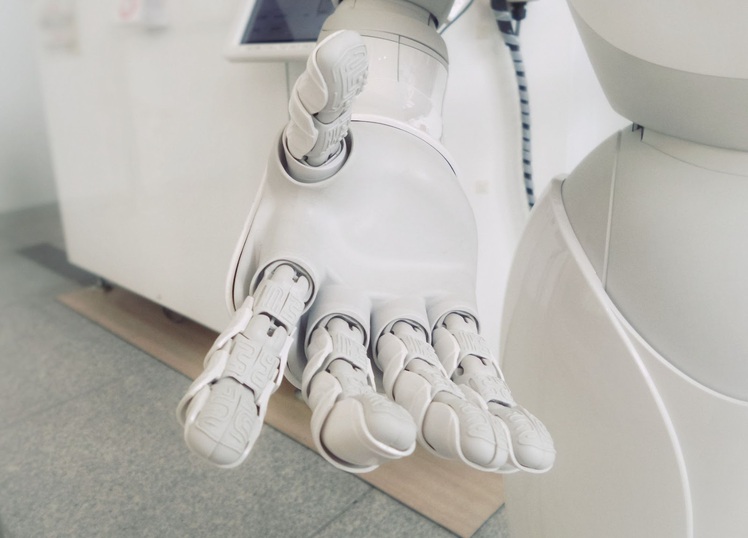 While the release of ChatGPT sent shockwaves through the content creation industry, recent surveys reveal that 64% of SEO experts already use AI tools to help generate blog posts — and 70% report a positive experience with the technology. 
Google may have a zero-tolerance policy for fully AI-generated content when it comes to SEO rankings, but they themselves use AI and machine learning (ML) to better understand user intent and the thinking behind search queries to deliver more relevant results. Artificial intelligence also has the power to take over certain tasks involved in content creation, like topic ideation, checking for plagiarism, team collaboration, and more. 
studioID Takeaway: We're a long way away from fully relying on AI to produce quality, SEO-friendly content. But when strategically applied, the tech can grant us humans more time and resources for the production of truly high-quality, valuable, customer-first content that meets user needs and intent.
Keep in Mind: Google's HCU is the latest of several updates that promote human content while pushing back on tendencies to over-rely on AI. 
🤖Related Reading: 3 Ways Artificial Intelligence Will Change Marketing Forever
Voice SEO Matters More and More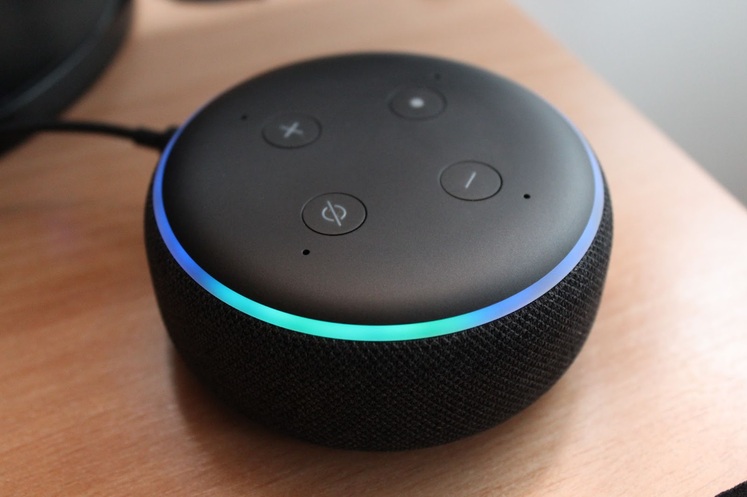 With virtual assistants and smart speakers popping up in more and more homes around the world, voice-activated search is on the rise. 
Analysis as of 2022 reveals that 40% of the United States population uses voice search features. 
In turn, many brands and businesses are rethinking how they frame and word certain elements of their content. 
Think about how people actually speak. Concise natural language, long-tail keywords, and conversational queries are the stuff of human speech, so make sure they find a way onto your website and into your content. And "to answer reader's questions based on intent," Asana reports that creators are opting for more conversational question-and-answer formats. This way, when consumers use voice search, they'll get high-quality, accurate responses more quickly." 
"Even if your brand isn't ready for smart speaker advertising, it's important that your content is optimized for voice search," according to Michael Brenner of Marketing Insider Group. "Slanting your content to serve these queries, as well as answering questions directly, can help to make it more visible to voice searches." 
studioID Takeaway: Back in 2021, Google noticed this rising trend and created two AI model updates to better understand the human voice: LaMDA and MUM. Now, just two years down the line, voice-optimized websites are a must for brands that prioritize user experience. 
Keep in Mind: "Voice search brings with it new challenges but also exciting opportunities," Brenner says. "Alexa Skills "is one example of a smart speaker advertising opportunity that emerged… This not only helps increase brand awareness and visibility, but it also enables users to buy [a] product directly" through that specific interaction.
Related Reading: 11 Tips to Improve and Refine Your SEO Strategy [Infographic]
UX Leads the Way On-Page and On-SERP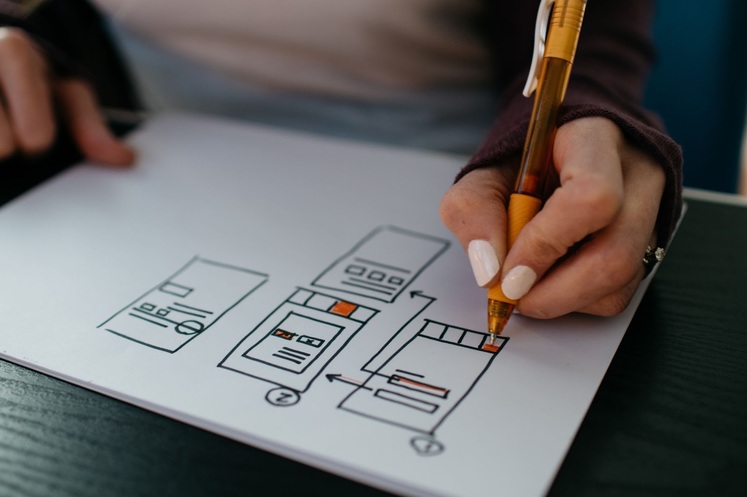 When searching for info online, everyone's goal is to find the best information as quickly and smoothly as possible — that's what makes for a great user experience. And to make that experience even more seamless, Google recently introduced new formatting to SERPs in an attempt to better UX and boost click-through rates. In addition to featured snippets, infographics, and images, FAQs are now seen among the first visible results (in the 'People also ask' section), while continuous scrolling replaces numbered pages. 
For SEO professionals, this makes for increased complexity and readjusted priorities as they work to optimize content and restructure their webpage data in a way that makes it easier for search engines to sort, decode, and reorganize. To assist, Google has released a treasure trove of information on best practices concerning what they call Web Vitals having to do with load times, interactivity, and visual stability.  
"The Core Web Vitals metrics are more critical than ever with the latest Google updates since they are a fundamental part of the user experience," Forbes reports. 
Monitoring the Google search console regularly to identify issues affecting pages on your website is essential. A URL with good Core Web Vitals will give you an advantage over your competitors.
studioID Takeaway: Search engines are paying more attention to bounce rates, time spent on site, and pages per session to more fully understand the user experience. So if content marketers want to rank highly in search, they need to create content that's easy to read, navigate, and engage with.
The on-page experience matters just as much if not more for the user as well as for search engines. Make sure you're doing everything in your power to improve readability and engagement, from structuring headlines, subheads, and body text for better scanning and reading comprehension to optimizing visuals for design and aesthetics as well as loading speeds. 
Keep in Mind: "As search engines provide additional resources on SERP, further reducing the number of clicks to featured websites," Rebecca Berbel of Oncrawl predicts that "techniques like multi-channel SEO, entity SEO, and semantic SEO will gain traction."
And don't forget: basic SEO tools are still as important as ever. Loren Baker, founder of Search Engine Journal, warns that "focusing too much on tweaks, trends, and individual updates can be a trap. Don't get lost in the weeds, and remember the SEO fundamental rule: serve the user." 
Related Reading: Don't Let SEO Platforms Dictate Your Search Strategy