ChatGPT and other AI tools may be the most talked about tech news in some time. But it's far from the only thing content marketing leaders need to be keeping in mind this year. We've scoured through all kinds of content marketing statistics, research, and reports to bring you six statistics that are sure to come in handy for you, your team, and your company stakeholders throughout 2023. 
Read on for 6 indispensable content marketing statistics to keep in mind this year.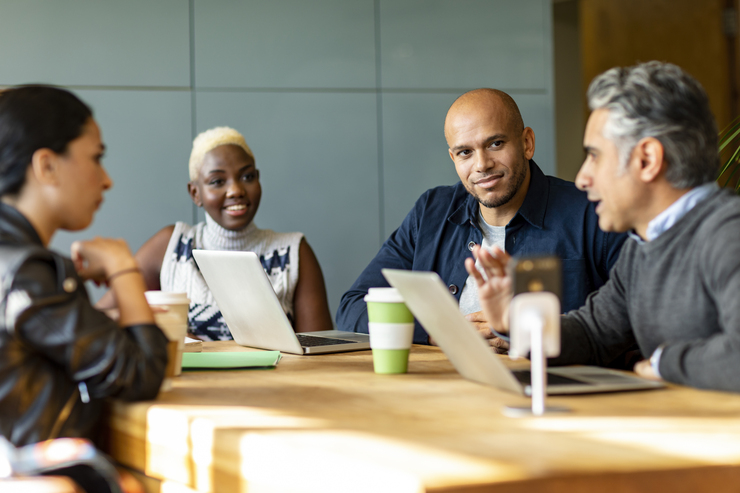 47% of marketers said researching their audience leads to content marketing success
Source: Semrush
Whether you're working on defining marketing personas, conducting customer interviews, practicing social listening, or using other tactics, audience research is the best way to understand who you're really speaking to in order to create more personalized, higher-quality content. And just as importantly, it can reveal which individual prospects and leads are most worth your time and budget — right now as well as in the long run. 
Understanding what your audience needs and values will be your key to content marketing success in 2023.
– Kyle Byers, Director of Organic Search at Semrush
studioID says
When possible, harness first-party data to gather a clear picture of your target audience that is supported by facts and figures. Resources like studioID's Audience Snapshots provide valuable insights that dive into industry-specific themes, trends and takeaways to deepen your knowledge of your audience and help optimize your content efforts. Use research to guide your content marketing strategy or to bolster your current strategy.
📚Related Reading: How to Make the Most of studioID's Audience Snapshots + 5 Steps to Content Planning for the Right Audience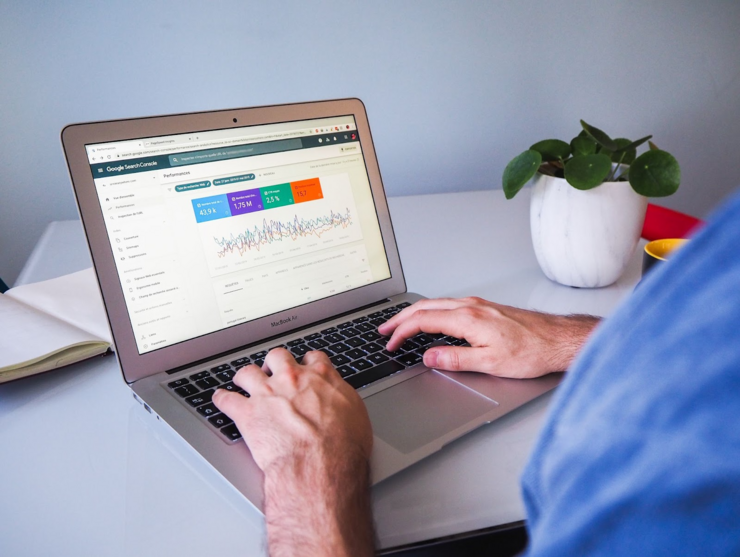 53% of content executives said SEO will be the #1 distribution channel for reaching prospects
Source: studioID's 2023 Content Marketing Predictions Survey
Organic SEO is a powerful marketing tool because it helps get eyes on your content from folks who are actively searching for information related to what you have on offer. And this year, efforts like conducting keyword research and investing in high-quality content creation — as well as implementing best link, tag, and image practices — will go a long way to improve search engine rankings and drive more qualified leads to your site. 
SEO drives 1,000%+ more traffic than organic social media.
studioID says
"Invest in thorough keyword research to find the angles and commonly asked questions surrounding a concept your audience is most curious about," suggests springboard's Editor-in-Chief Lauren Smith, "or uncover the gaps in the conversation your competitors may have left wide open." 
📚Related Reading: SEO Updates + Trends to Keep on Your Radar in 2023
63% of marketers want to get more creative with their content this year
Source: Optimizely
So what's standing in their way? According to Optimizely, "almost half (46%) feel their creativity is being hampered by shrinking budgets… over a third (36%) blame poor technology and 36% say a lack of access to data are also key reasons for not prioritizing creativity in 2023." And yet the company's CMO Shafqat Islam insists that "great creativity requires data and insight… [along with] an understanding of customer needs and an opportunity to experiment." 
Creativity is an essential part of marketing, even during cutbacks.
studioID says
Our community of content leaders seems to agree; when asked about which priorities will be the most important to their organization this year, 46% said their number one goal was to increase the quality of their stories. Because when competition gets this heated, the only way to get ahead is by telling the stories only your brand can tell.
One way to go about it? "Ownable conversations: your brand's insurance against generic content," advises Lieu Pham, VP, Strategy at studioID. . "Using this repeatable framework, you can uncover fresh, "big ideas" that allow for a range of expert-driven discussions, industry nuances, and clear perspectives that help to increase market awareness and build brand reputation."
📚Related Reading: 3 Myths About Creativity in B2B Content Marketing + 5 Creative Brand Campaigns Pushing the Envelope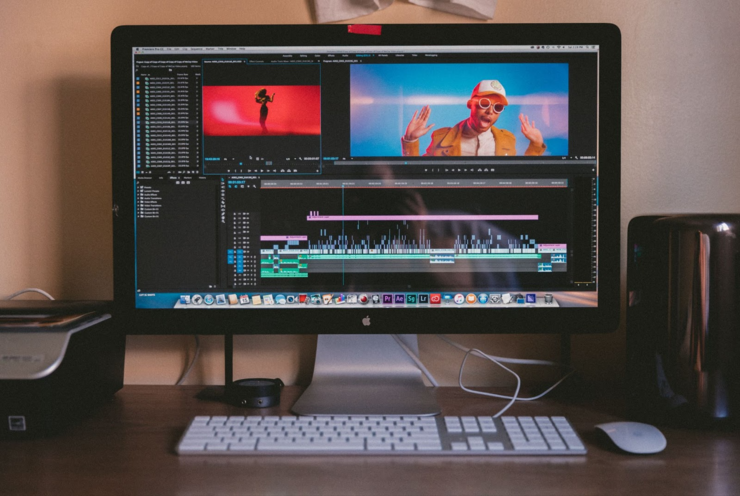 90% of marketers will increase or maintain their investment in short-form videos
Source: HubSpot
The verdict is in. HubSpot says "short-form video is the most popular trend among marketers, has the highest ROI and will see the most growth in 2023." After all, YouTube Shorts — the short-form section of the video-sharing platform — now has an incredible 1.5 billion monthly active users and sees more than 30 billion views per day. And with Ericsson's estimate that by 2027, 80% of all mobile data consumption will come from online video streaming, this is one trend that we don't see going away.
"Viewing habits are diversifying as people move seamlessly between screens and video lengths — with different needs and expectations for each," says Dyana Najdi, Google's Managing Director of Video and Display for Europe, the Middle East, and Africa. "Many creators are innovating with shorter form, 'snackable' content to meet the needs of these viewers. And they're seeing immense success."
studioID says
Our community is also counting on this format this year, as 75% of respondents anticipate video to be their most successful content format in 2023 — with many sharing that short-form video in particular is the top-of-mind strategy for their organization.
With so many of us jumping into the short-form video sphere, it means we're going to have to get creative to capture attention. Don't be afraid to try new and different tactics. Lean on detailed trend guides to spark your creativity and find an approach that suits both your brand and your audience. But be wary of jumping into a style just because it's popular. Instead, always start with your goal and the core message you're looking to convey first. Then, select and tailor a style that's best poised to deliver that message. And be sure you're consistently gathering performance data to continually finetune your approach and fuel new concepts. 
📚Related Reading: Video Marketing Trends That Actually Matter in 2023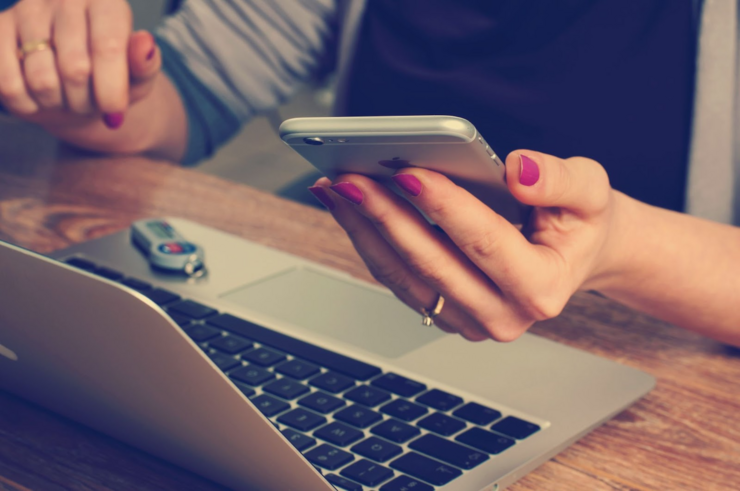 42% of content leaders rank a consistent stream of content across the buyer journey as top priority
Source: studioID's 2023 Content Marketing Predictions Survey
A healthy content marketing machine is run by humans (which has to be said, nowadays), working to produce a range of materials that speak to prospects at various stages of the sales funnel. But without a dedicated content distribution strategy, the fruits of all that hard work just end up falling through the cracks. That's why, according to the State of Content Marketing: 2023 Global Report from Semrush, "63% of respondents use paid channels to accelerate their content distribution. But 
Organic promotion is still relevant, especially on social media.
studioID says
In fact, 73% of their respondents cited organic social media posting as having the highest impact when it comes to content reach. So whether leveraging paid content discovery and targeted campaigns across platforms or driving organic promotion with UGC and other engagement tactics, it's well worth exploring a variety of channels when it comes to content distribution that helps drive conversions.  
📚Related Reading: The Key to Content Planning For More Efficient Distribution + The Only Content Marketing Distribution Strategy Worth Doing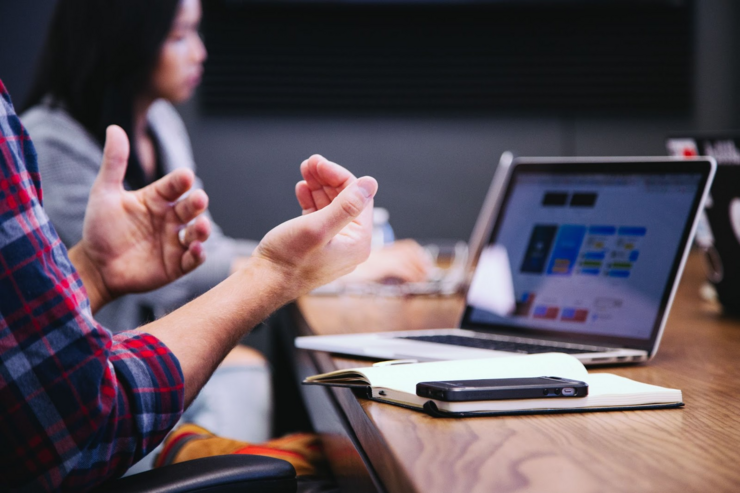 60% of brands that invested more in media during the last recession saw ROI improvements
Source: Analytic Partners
The latest ROI Genome Intelligence Report from Analytic Partners is called "How to Maintain Advertising Effectiveness in Challenging Times" — apt for the world we're living in and packed with insightful findings when it comes to surviving and thriving through a recession. To be specific, they found that while brands that increased paid advertising saw a 17% rise in incremental sales, those that cut spending risked losing 15% of business to competitors that boosted theirs.
Brands that lean in and put creativity first are often those that maintain their customers during times of economic uncertainty.
– Shafqat Islam, CMO at Optimizely 
studioID says
Another interesting discovery? The report also found that brand messaging outperforms performance messaging 80% of the time. So while we might have come to expect budget slashes and worse in times of economic downturn, this research shows that cutting ad spend and marketing teams at the first sign of a recession actually can hurt your business even more at the end of the day. 
📚Related Reading: Why Your Business Can't Afford to Go Dark on Content in an Economic Downturn + 5 Ways Marketing and Sales Teams Can Still Thrive During a Recession