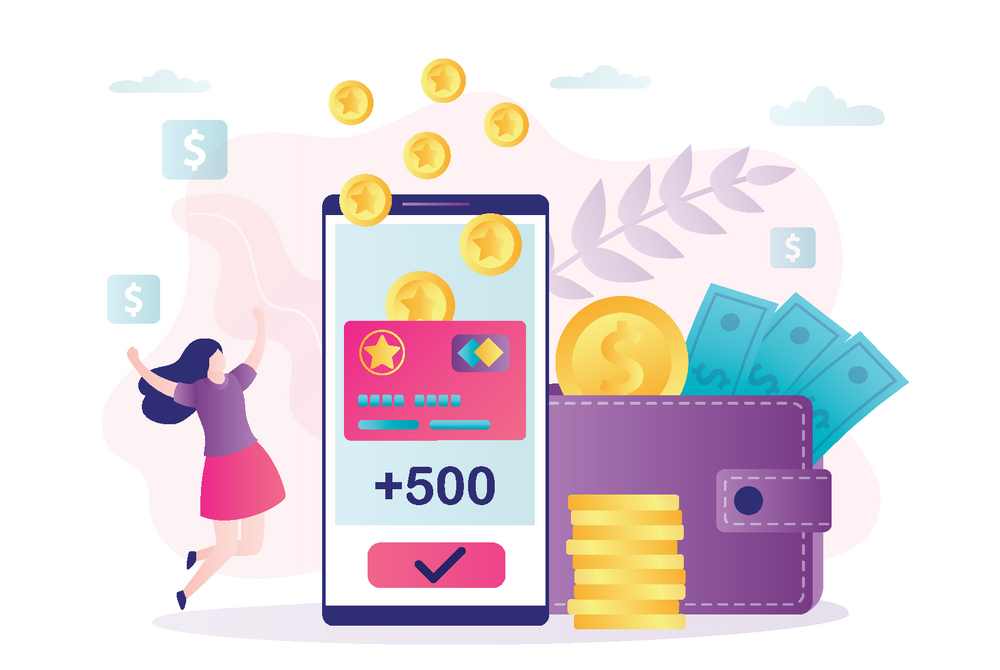 Loyalty programs have become popular tools for quick-service restaurants, not only to retain and attract customers but also to collect coveted diner data. These rewards offerings have increased diner frequency, and several reports show loyalty members tend to spend more than their non-loyalty counterparts. Over 57% of users said they would spend more with a loyalty program, according to a Patronix and PYMNTS 2020 Delivering on Restaurant Rewards study.
QSR customers have also been ramping up their usage of these loyalty programs since October, with 42% saying they use at least one loyalty program as of the end of April, compared with 36% in October.
Even with recent loyalty launches from McDonald's and Burger King, however, there is still plenty of white space for QSRs to build their own programs. Nearly 40% of QSR customers don't use loyalty programs because their preferred restaurant doesn't offer one as of April, according to Paytronix. That leaves plenty of opportunities for QSRs to capture even more returning customers and keep them coming back. 
Check out how some of the newest QSR rewards programs are stacking up against long-standing programs below.
Starbucks
Launched: 2008
Starbucks added over 1 million new active rewards members during Q3 2021, CEO Kevin Johnson said during the company's Q3 2021 earnings call. The program now has over 24 million active members, which represent 51% of all spend across its U.S. stores. Reward spend also grew in the mid-teens during the quarter, he said. 
More of these customers are embracing different ways to engage with Starbucks, with drive-through representing 47% of transactions and mobile order for in-store pickup, delivery or curbside representing 26% of transactions, he said. 
Because loyalty members spend more, Starbucks has multi-year aspirations to double the number of active members in North America, Johnson said.
Papa John's
Launched: 2010
During the second quarter, Papa John's Papa Rewards program grew to over 20 million members, an increase of more than 5 million members since the year-ago quarter, CEO Rob Lynch said during the company's Q2 2021 earnings call. Rewards members now make up about half of all sales, he said. These customers are significantly more profitable than non-loyalty members since Papa John's is able to engage these customers with targeted, personalized offers that drive higher frequency, tickets and satisfaction, he said. 
The pizza chain has been offering early access to new products, such as the Epic Stuffed Crust and Parmesan Crusted Papadias, which led to significant signups. Since the beginning of the year, the company added nearly 500,000 new members each month, Lynch said.
Potbelly
Launched: 2017
Potbelly added 142,000 members to its Perks Loyalty Program during Q2 2021, an increase of 4% year-over-year, CEO Bob Wright said during the company's Q2 2021 earnings call. Sales from this program also increased 35% year-over-year, he said.
The company upgraded its loyalty program as part of a tech stack launch in July, which included a new app, website, digital ordering and loyalty program integration, Wright said. These features allow for easier reordering and better leverage from its Perks program, allowing more control over data and flexibility for future enhancements, Wright said. 
Chipotle
Launched: 2019
Chipotle's rewards program has grown by more than 2 million to over 23 million members during Q2 2021 compared to Q1 2021, CEO Brian Niccol said during the company's Q2 2021 earnings call. 
"With this large base of consumers, Chipotle can distribute its own content more and more effectively and drive deeper levels of engagement within this community than ever before," he said. 
The company updated its rewards program, giving users increased customization and flexibility when redeeming rewards and allowing guests to earn rewards faster. Niccol said the company expects these changes to drive more frequency and improve engagement. The Rewards Exchange allows customers to redeem points for items including guacamole, drinks and Chipotle merchandise instead of just burritos and bowls. Chipotle also launched a racing video game as part of this update to attract more people to sign up for the program.
Rewards members make up about a quarter of Chipotle's customers, Niccol said. These customers have higher tickets and frequency, he said.
Taco Bell
Launched: July 2020, but it had an earlier iteration in 2015
Taco Bell Rewards continues to grow digital sales for the brand, Yum Brands CEO David Gibbs said during the company's Q2 2021 earnings call. The program features loyalty member exclusives and early access to promotions, he said. Active members also spend 35% more compared to their pre-loyalty behavior, he said. 
Parent company Yum Brands' systemwide digital sales increased by 35% during the quarter compared to the year-ago period, reaching $5 billion in sales, Gibbs said. On a trailing 12-month basis, the company has made over $20 billion in digital sales for the first time.
Wendy's
Launched: July 2020
During the second quarter, Wendy's loyalty program grew to 17 million. This is a 25% jump compared to the 13 million it had during Q1 2021, CEO Todd Penegor said during the company's Q2 2021 earnings call. Active users are up as well, making up more than 3 million members, he said. Active users are also bringing in higher average checks and returning more frequency, he said.
"Our opportunity ahead is still to continue to leverage all of this data to really truly have one-to-one customer interaction, and those are opportunities that are yet to be fully unlocked and we're working hard on those things," Penegor said.
El Pollo Loco
Launched: September 2020
Since the beginning of the year, El Pollo Loco has added 330,000 members to its Loco Rewards program, CEO and President Bernard Acoca said during the company's Q2 2021 earnings call. Using targeted offers, transactions among loyalty customers have grown 14% from the first to the second quarter with more frequency among heavy and medium users, he said.   
"As our loyalty program continues to build momentum, we are confident that it will become an even greater driver of sales in the future," he said.
Restaurant Brands International
Burger King launched in February 2021
Popeyes launched in 2021 (but currently in pilot phase)
During the second quarter, Restaurant Brands International launched Burger King's loyalty program, Royal Perks, on digital channels and began testing a Popeyes reward program, RBI CEO Jose Cil said during the company's Q2 2021 earnings call.
"We're in the early innings with our loyalty programs at Burger King and Popeyes and we continue to see great progress, which we think will be a big unlock to help us on our journey towards building a strong and growing digital sales base," Cil said. He added that the company is so far pleased with the early results of the Burger King program.
Over 80% of members have said they are likely to recommend the program to others, he said. 
McDonald's
Launched: July 2021
The fast food giant has over 22 million active MyMcDonald's app users in the U.S., including 12 million who are enrolled in its MyMcDonald's rewards program, which launched July 8, McDonald's CEO Chris Kempczinski said during the company's Q2 2021 earnings call. These enrollment numbers were tallied before a national advertising campaign for its loyalty offering, which began during the last week of July, he said. 
When the company piloted the rewards program, it saw that loyalty drove digital adoption and more frequent visits, McDonald's CFO Kevin Ozan said. However, implementing loyalty has had a minor impact on service times, reducing speed of service by 10 seconds. It takes six to eight weeks for customers and employees to get used to the program and return that service time to neutral, Kempczinski said.
Del Taco
To launch: September 2021
As part of new features and improvements to be added to the company's Del App, the QSR chain plans to roll out its Del Yeah rewards program in September. The program offers members a tiered structure in which the higher a user goes up the tier, the more benefits they unlock, President and CEO John Cappasola said during the company's Q2 2021 earnings call. He said the program will allow Del Taco to enhance frequency and guest engagement.
"As you can imagine, we're absolutely going to want to get as many guests into this program as we can, early and often," he said.
This article was written by Julie Littman from Marketing Dive and was legally licensed through the Industry Dive publisher network. Please direct all licensing questions to legal@industrydive.com.