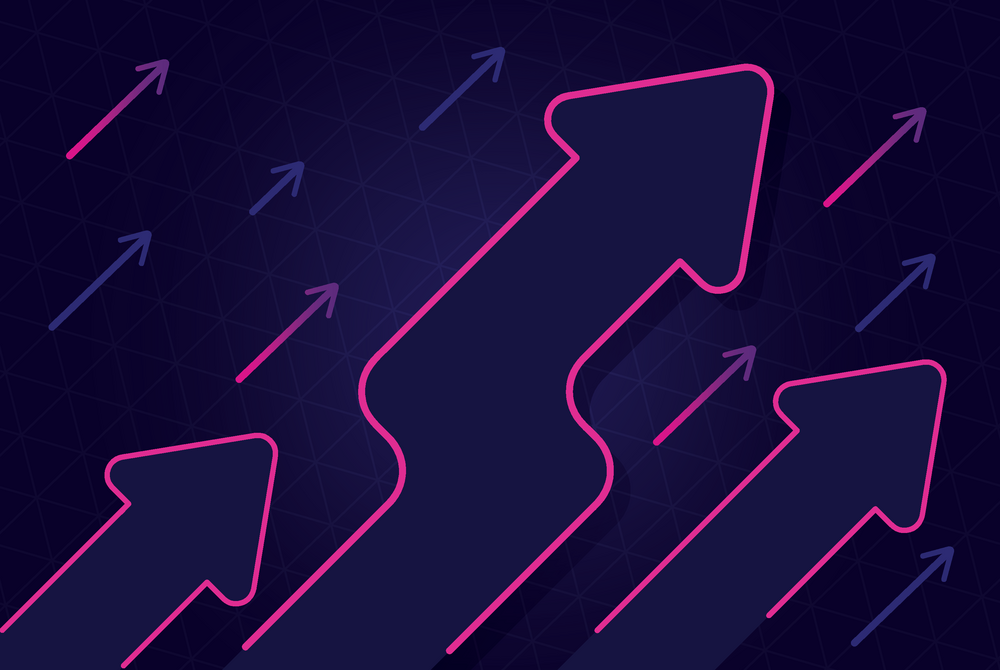 Ad Age Amp members reflect on which trends most affected their day-to-day in 2021 and predict what news will dominate the ad industry in the year to come.
Last year at this time, perhaps the only thing We the People could collectively agree on was the wish to say "good riddance" to the previous 12 months. Less than a week into the new year, 2021 effectively replied, "Hold my beer."
Despite that ominous beginning and lingering concerns about COVID variants and uneven vaccination rates, thing are looking up. WPP's GroupM, Publicis Groupe's Zenith and IPG's Magna are predicting unprecedented growth for the ad industry in 2022—good news for the bottom line, even as businesses are still battling various economic uncertainties, from supply-chain issues to fears about inflation.
The conversation around diversity and accountability continues more than a year since the George Floyd murder sparked a nationwide movement. "We as societies are demanding more transparency and accountability from each other, and that has also been true of what we're asking of brands and organizations," says Martyn Clarkson, executive VP and global head of strategy at Jack Morton. "Purpose-led brands have won a greater share of voice through their honesty and relevance to broader human values. We've been increasingly asking brands to be more meaningful, more extraordinary, and more human."
Before we bid adieu to 2021, we asked the Amp community to take a look at the trends that characterized this year and to predict what will define the next one.
Diversity Now, Diversity Tomorrow, Diversity Forever
"We saw a much wider array of faces, skin tones, family and relationship dynamics take the spotlight in 2021 marketing than ever before," says VMLY&R's chief integration officer, Myron King. He hails Etsy and Procter & Gamble for their exceptional diversity messaging, but describes the majority of the industry's efforts as "minimally viable DE&I." "Seeing brands challenge 'traditional' or 'majority' perceptions of cultural norms in their messaging is a positive indicator that change is taking place," King says, "but the divide between box-checking and bar-setting should widen dramatically in 2022."
Laura Thomas, VP of strategy at Curiosity, agrees, adding that the "equal representation of humanity, including gender, nonbinary, gender fluid, trans and diversity of race, ethnicities and abilities," contributes to society's overall mental health. "The industry trends for 2022 reflect a continuation of 2021 trends: nonbinary, transgender and gender-fluid voices and representation, the changing dynamic of masculinity and femininity, sustainability and mental health."
"As we watch the world around us continue to struggle with social and racial justice, climate and environmental issues, and mental health challenges, I see agencies and brands working together to push the boundaries around purpose and social impact," says Andy Berkenfield, CEO of Duncan Channon. "The times of statements and donations are over, particularly for brands who want to connect with Gen Z consumers. Within their own companies, leaders are going to need to do more to stay in tune with and support talent's mental health—which is already frayed in response to working in isolation and shouldering a relentless onslaught of negative news."
E-commerce and Online Shopping Got Bigger and Better
Online shopping was already popular in pre-COVID times, but when lockdowns hit and quarantining became a regular way of life, digital carts proved they could move product just as well as wheeled ones. This proved especially fortunate for smaller brands.
"One of the key growths we've seen on the MikMak platform is TikTok's popularity and its ability to drive e-commerce traffic and convert them," says Terence Farina, an account manager at MikMak, who notes that TikTokkers drove 10% of all e-commerce traffic for them. "We've also seen the firm rise of last-mile delivery platforms, such as Drizly and Instacart as check-out destinations." But, Farina cautions, options that support impulse purchasing and rapid fulfillment shouldn't be taken for granted. "It's important for brands to make intentional investments into these platforms and develop strategies around incorporating it as a core part of the shopping journey."
Loyalty programs also began making a comeback as a core advertising strategy, but they're not your grandma's loyalty programs. "With innovations like shoppable social posts, consumers are exploring different brands more than ever before," says Paige Shuman, associate strategy director at Camp + King. "Brands that explore tactics like gamification, surprise rewards and predictive analytics to personalize offers and experiences will build relationships that go far beyond the discount-driven programs of the past."
The Cookieless Future Is Unwritten
Technology will obviously continue to evolve, but 2021 brought with it some of the growing pains of making tech more ethical. Among the rougher parts of the year was "the tension between the tightening data privacy settings and the new targeting solutions" of trying to restructure platforms to eliminate third-party cookies, according to Richard Yao, manager of strategy and content at IPG Media Lab (the innovation arm of UM agency) "With no consensus of a replacement solution for third-party cookies in sight, the ad industry was stuck in this awkward transition period from identity-based targeting to interest- or topic-based solutions."
As Ricardo Diaz, the chief digital officer at Omelet, puts it, "as most brands were finally starting to excel with Web 2.0, here comes the next evolution of the internet to flip everything on its head." But in the long run, most agree it's for the best. "Power structures are starting to move away from big platforms to supporting ideas and creators more directly," Diaz adds. "Having this shift coincide with the loss of third-party cookies is forcing the market to accelerate change in the consumer relationship."
Will the In-House Trend Continue When It's Safe to Leave the House?
Ad spend might be up overall, but that doesn't mean agencies are in the financial clear. "Brands and companies whose products are left vulnerable to supply chain issues are going to start tightening up media budgets," says RBA's media director, Chris Erickson. "This could pose a risk to agencies in the form of clients bringing work in-house in order to save money, at the expense of creative quality and marketing efficiency."
The Rise of the Metaverse
"The rapid adoption of new user behaviors and the rise of new capabilities has thrust us into a new digital era," says Wesley ter Haar, co-founder of Media.Monks. "As brands seek to modernize their systems, platforms, processes and products to seize competitive opportunities within it, virtualization will take the place of digital transformation to become their new north star—paving the way for even greater advancements in the metaverse for 2022."
Speaking of the metaverse, FCB Canada Chief Creative Officer Nancy Crimi-Lamanna notes that the lines between the physical world and the virtual world are blurring. "The pandemic accelerated people's adoption of what they could experience in the virtual world," she says. "Ahead of us is a world where our shopping can be done through virtual storefronts using AR to help us see and engage with the products we want to purchase, where the hottest events are hosted in-game, and where your most prized possessions will be held on the blockchain."
However, no amount of cool virtual tech should make a brand immune from its social responsibilities, cautions Gina Michnowicz, CEO and executive creative director at The Craftsman Agency. "In terms of social media, we are starting to see consumer brands start to de-emphasize Facebook now, and are being asked to partner more with agencies in the ecosystem. Playing well with others is more and more of a requirement of brands, as it should be."
VR capabilities are splashy, but according to Douglas Brundage, Kingsland's founder, "a more important trend is the coming revolution in ad tech and how NFTs and blockchain in general will unlock decentralization—or 'democratization'—for the industries that have managed to avoid it, such as entertainment and media, healthcare, education and government contracting." For advertisers, he predicts, "this will impact everything from media buying to measurement and, most interestingly, IP."
The Great Resignation 2.0
One of the biggest surprises in the aftermath of the COVID pandemic layoffs was the phenomenon of millions of marketers voluntarily leaving their jobs: Carolyn Everson, former VP of Facebook's global business group and until recently president of Instacart, left two high-profile jobs within six months. 
"There's now a flood of game-changing thinkers and creators on the open market," says Keith Stoeckeler, the founder and head of operations and strategy at HEARTLENT Group. "A talent pool that was already strong has gotten stronger. The pandemic showed people what truly mattered to them, and in many cases that meant working for themselves."
Ginger Camilleri, VP of people business partners at Tinuiti, predicts that the Great Resignation will result in the Great Regret for some firms. "Bad bets in tech and hiring made during the War for Talent in 2021 will start to reveal themselves in 2022," Camilleri says. "Businesses will begin to experience the pitfalls of hiring underqualified, overtitled individuals. Income and title inflation will accelerate near- and offshoring trends, but the companies that will win in the long run will be those who build trustworthy talent pipelines through in-house apprenticeships and create cultures that retain people by being actually, truly committed to growing their happiness." 
"The silver lining is that turnover has created opportunities to promote people from within, and provide opportunities for team members on the boundary of being ready for the next level to stretch into and thrive in larger roles that might not have been otherwise available," adds Duncan Channon's Berkenfield. "It's also challenging agencies to find creative ways to differentiate themselves to talent through their values, and create a sense of belonging to something larger."
And though creating or retaining a communal, convivial office culture has been its own struggle since full industries started working remotely, "maintaining presence within conversations and tasks is instrumental," says Amanda Hamilton, Horizon Media's director of business development. "Presence is essential in building relationships between internal teams and clients. It means actively listening, taking notes and processing before jumping in with our own contributions."
Hamilton has found that not only does this mindset help colleagues interpersonally, it helps the business as a whole. "This comes to life in impactful ways for brands, such as leveraging timely cultural moments to engage in conversations with consumers," she says. "Considering the information at hand from different sources and sharing thoughtful follow-ups can be incredibly powerful in fostering mutually rewarding relationships."
This article was written by Erika Berlin and Ad Age Studio 30 from Ad Age and was legally licensed through the Industry Dive publisher network. Please direct all licensing questions to [email protected].