Looking to expand your marketing expertise? Want to learn about current trends, such as using AI in marketing? Wondering how the buyer journey has changed? 
With plenty of B2B marketing webinars on the horizon (or on demand), you no longer need to leave your desk to get the latest information from top experts. Check out this list of the 6 B2B marketing webinars that should be at the top of your to-do list. 
When: Ongoing every two to three weeks (next class is March 21, 2023, at noon ET/9 am PT)
Marketing AI's CEO, Paul Roetzer, provides an action-packed 30-minute online live class, in this webinar. Every few weeks, he teaches this class to help marketers learn the basics and understand how to get started with using AI for demand generation and content marketing. 
Roetzer shares how marketers are experimenting with rising AI tools and assures attendees that they are not alone in feeling like a beginner. 90 percent of marketers (if not more) are just getting started. 
In this webinar, you'll learn:
the importance of AI

Techniques to use AI in your everyday work

Methods for change management to adopt AI into your organization

New developments on the AI front and what to expect in the future
Plus, Roetzer will answer viewers' questions live throughout the webinar. 
When: On-demand

With the right plan of attack in place, an economic downturn doesn't have to spell disaster. 
Join Robert Rose (Chief Strategy Advisor, Content Marketing Institute), Jane Qin Medeiros (General Manager, studioID), and Lauren Smith (Editor-in-Chief, springboard by studioID) as they provide marketers with pointed case studies, methods, and models for achieving more focused marketing results in times of economic turmoil.
In this webinar, marketers will uncover:
The actions leading brands are taking to come out on top and what we're hearing from thousands of marketers about the year ahead

The opportunities a down economy presents, and how to capitalize on them

The practices you need to start, stop, and continue, now — at the executive, director, and practitioner level

How to reveal the gaps in your buyer journey, refocus goals, and drive maximum ROI
Plus, get answers to your burning questions as our panel closes the webinar with a live Q&A.
Didn't get a chance to tune in? Watch anytime, on-demand.
When: On-demand
Still getting your 2023 action plan finalized? Check out Forrester's 2023 Planning Guides webinar to learn the latest insights and data. During the webinar, you'll learn how other businesses in your industry are investing their marketing dollars so you can make sure you don't lag behind competitors.
The marketing webinar also shares what to prioritize in your planning to make the biggest impact in 2023. By understanding the best investments to make in your marketing technology and program, you can make the right decisions for your business.  
When: On-demand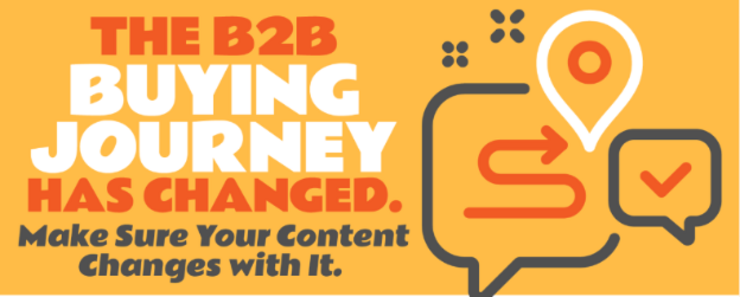 Customers no longer simply want to buy a product. They want to be part of a community. As a demand-generation marketer, understanding your customer's buyer journey is key to your success. 
In this on-demand webinar, Reginald Herde, Director of Content Marketing and Brand Messaging, DemandScience, and Stephanie Stahl, General Manager, Content Marketing Institute, discuss the new buying journey.
You'll learn who is involved in the buying process, which typically involves more people than your contact, as well as how to support the entire sales cycle. The marketing webinar dives into how the journey has changed as well as how this affects your role. The speakers then share how to turn customers into a community with post-sales support and events. 
When: June 6, 2023, 11 am EDT (1 hour)
Have you often wondered what the best marketing in the world looks like? But even more importantly, have you ever wanted to get the behind-the-scenes scoop and real-world tips? Now is your chance. 
During this webinar, winners of the 2023 Gartner awards share what techniques they used to achieve measurable business goals. At the end of the webinar, you'll walk away with actionable tips as well as plenty of inspiration. 
When: On-demand

According to WordPress VIP's Content Matters 2023 report, 47% of organizations increased the number of people creating content in the past 12 months. 
9 in 10 leaders have revenue goals tied to content.
This research shows how content creation is more important than ever but also more challenging with more moving parts. 
Robert Rose, Chief Strategy Advisor at the Content Marketing Institute; Amy Higgins, Owner & Strategic Consultant at Amy Higgins Consulting; and Kayla Mehojah, Content Marketer at WordPress VIP, share how to use technology to make it easier to create content that helps your customers develop trust in your brand. 
During this on-demand session, you'll learn how to create even more content without sacrificing quality — in fact, actually improving your quality.
With so many changes in the pipeline for the marketing industry, staying up to date is the secret to meeting your goals – both for your organization and your career. When it's time to learn, put on your headphones and head to the next B2B marketing webinar on your list.