Table of Contents
Long-time marketers and football fans may recall an unexpected power outage during the 2013 Super Bowl, which birthed the stuff of content legend. In a matter of minutes, Oreo's marketing team was able to conceptualize, execute, and share the following post:
Power out? No problem. pic.twitter.com/dnQ7pOgC

— OREO Cookie (@Oreo) February 4, 2013
It was an incredibly memorable brand moment that still gets mentioned 10 years down the road and in some eyes remains unmatched. But in an age where attention spans are brief and news stories are abundant, more brands would be wise to get creative and start newsjacking trending stories and pop culture moments to promote their business. 
What is Newsjacking?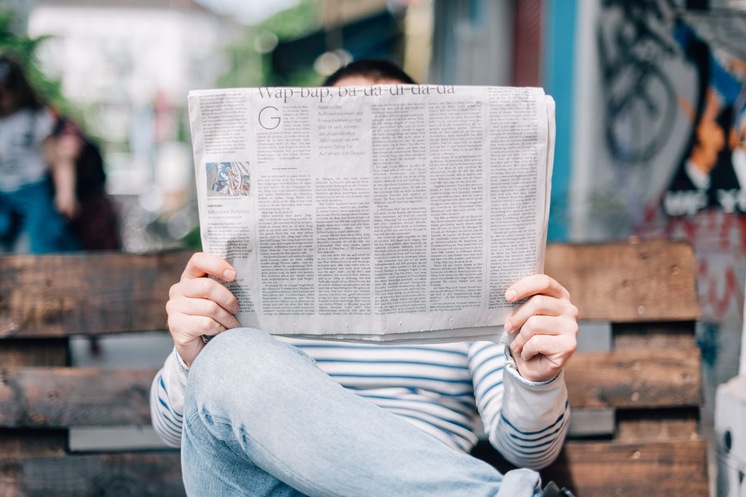 Also known as real-time marketing or moment marketing, newsjacking refers to the practice of leveraging trending stories to amplify a brand's message. It's the art of integrating your ideas and angles into breaking news, in real-time, in order to garner more attention, media coverage, and audience engagement. 
Far from some mere marketing gimmick, newsjacking reveals a brand's grasp on current events and its ability to ride the wave and seamlessly blend into ongoing narratives. But what makes it such an indispensable tool in a marketer's toolkit?
📚Related Reading: Journalistic Content Marketing: 5 Brands that Perfected the Marketer-Publisher Model
Business Benefits of Newsjacking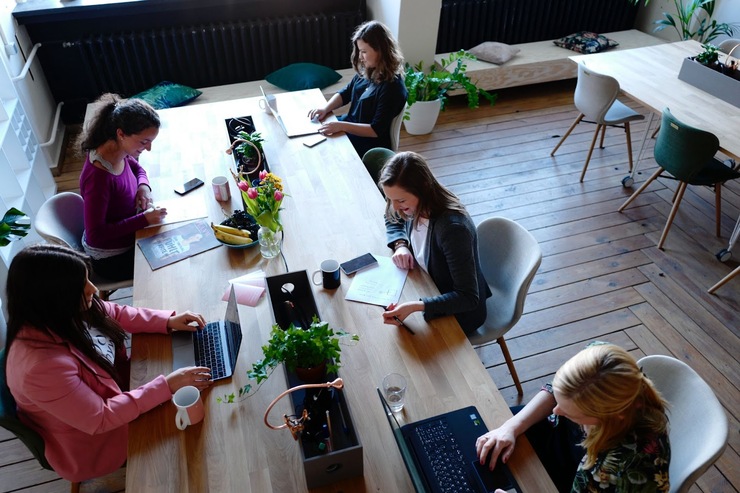 To newsjack effectively, brands need to be informed, agile, creative, and always ready to turn fleeting moments into lasting impressions. Because in doing so, they don't just share news — they become part of it. Here's what that can mean for your business:
Increased Visibility: In a digital landscape dominated by trending topics and news feeds, newsjacking propels brands to the limelight with increased visibility on social media platforms and beyond.

Established Authority: By offering keen observations of current events, brands can start shaping conversations instead of simply participating in them. This makes it possible to showcase their own knowledge and expertise, establishing themselves as thought leaders in their fields.

Cost-Effectiveness: Unless you're hiring Hollywood talent (see below), more often than not, successful newsjacking requires more brains than budget. And in terms of brand exposure and engagement, ROI can often outpace the initial investment.

Higher Engagement: Using trending news or pop culture moments as a conversation starter is an excellent way to ride the wave of already-engaged audiences for increased traffic and heightened interaction, share, and conversion rates.
📚Related Reading: How to Create Ownable Conversations: A Step-by-Step Guide to Engaging with Niche Communities
Newsjacking in Action: 3 Best-in-Class Examples
Newsjacking isn't just about leveraging a trend. It's about understanding your audience and how your brand can offer real value in the context of current events. Whether it's a quick social post or a full-blown campaign, the opportunity to ride the wave of a trending topic requires creativity, timeliness, and a finger that's always on the pulse of the news.
Dunkin'
When photos of Ben Affleck enjoying some Dunkin' delivery went viral over the course of 2020, his love for the Boston-based coffee and donut chain quickly became fan fodder. Which is why, during this year's Super Bowl, Dunkin' decided to release a fresh new ad starring the man himself — marking a major marketing move and messaging shift for the company. And with JLo's cheeky cameo at the end, they managed to ride the coattails of Bennifer's rekindled newsworthy romance as well.
"Working with Ben at the Super Bowl level was our first foray into a larger brand message that reminds people about the things that we do best," CMO Jill McVicar Nelson told Marketing Dive. "It was fun to be able to give a nod to pop culture and the memes in relation to Ben and Dunkin'," making way for a follow-up spot that came out in early April, right around the same time Affleck's latest movie hit theaters. Yet another newsjacking double whammy for the new brand partners. 
Aviation Gin
It's been a bumpy road for fitness brand Peloton and back in 2020, Ryan Reynolds' spirits company Aviation Gin was able to turn some of those troubles into their own gain. Just days after the release and immediate backlash on an ad centering around "Peloton wife" (a woman gifted a bike by her husband and seemingly forced to ride it everyday for a year), Aviation Gin debuted an ad of their own — starring the same exact actress.
Within 36 hours, the gin company managed to hire Monica Ruiz and whip up the 40-second clip that ended up going even more viral than the first. And therein lies the power of newsjacking. 
"We're acknowledging and playing with the cultural landscape," explained Reynolds, who originally shared the video on his personal social channels with the note, "Exercise bike not included." It just goes to show: some humor can go a very long way when it comes to real-time marketing success. 
📚Related Reading: Dog Days: The 4 Best Summer Marketing Campaigns of 2023
Uber 
In a world ruled by instant gratification, fleeting attention spans, and a continuous deluge of news, it's harder than ever to stay relevant. And when COVID-19 took over the world, it got even harder. With their business struggling alongside so many others, Uber found a way to create an opportunity for its brand as well as its broader community. As part of the wider Uber Stop Moving campaign, which urged drivers and riders to stay home and save lives, Thank You For Not Riding came out as a PSA-style spot that could only have been created during a lockdown.
To put it together, the team contacted filmmakers from all over the world to virtually come together and send in footage of the new forms their daily lives had taken indoors. "It's not every day that a company thanks people for not using its services, but during this pandemic, Uber recognizes how important it is to do their part," according to the creatives at Wieden Kennedy, the agency behind the campaign. But that wasn't all. To really make their message count, the company went on to donate 10 million rides to healthcare workers, seniors, and other people who needed them most.
Wondering what newsjacking might look like for your brand? Let's chat about what we can do for you.