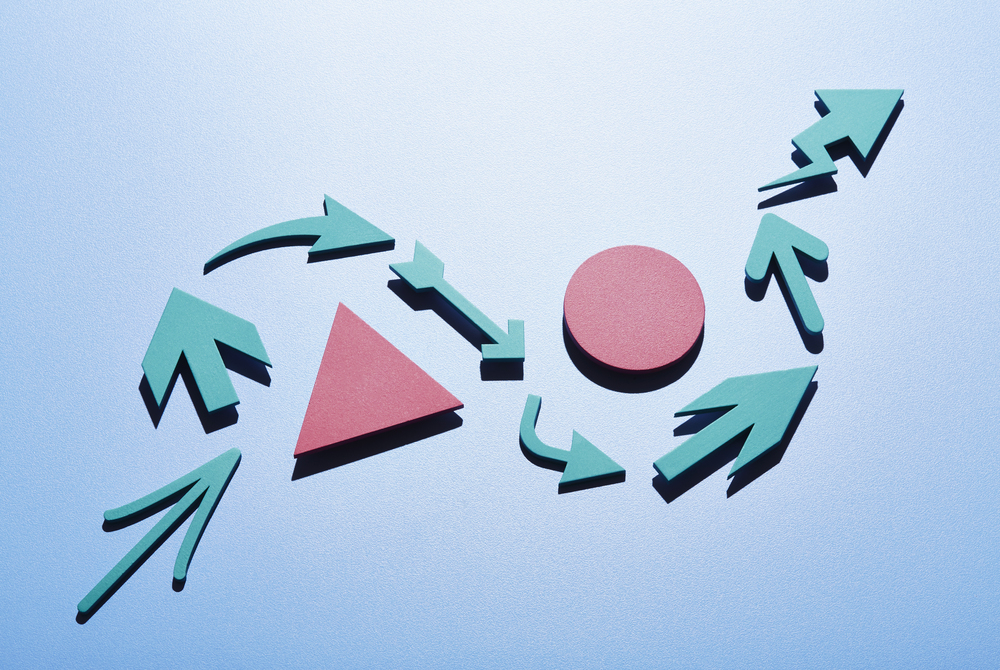 Many marketers viewed the pandemic as a cataclysmic disruptor — but what happens when you re-lens it as an opportunity to re-focus and build a strategy that can withstand uncertainty?
For marketers, there has always been one guide we can fall back on when creating content in response to customer needs, events, or even cultural moments: a documented strategy. It's a roadmap of how to tell a brand's story and grow its audience. And by design, an effective content strategy can evolve gradually to business needs, industry trends, and audience interest while still maintaining a consistent point of view.
But what happens when the industry flips upside down in the span of a few weeks? What does that mean for a strategy that may no longer be relevant?
Turning a Reactive Plan Into a Proactive Strategy
It's this "now what" feeling that many people in the content marketing space felt in the wake of the immediate impact of the COVID-19 pandemic. Suddenly, years of audience research and carefully curated marketing funnel messaging had to be measured against social distancing, health concerns, economic uncertainty, and anxiety. For many brands, their strategies were not holding up against these new challenges and needed to evolve.
Among our clients, Square witnessed this mood shift firsthand. An ecosystem of payment and operation solutions for both small businesses and enterprise, their audience of business owners had to grapple with sudden changes that placed their businesses in survival mode. For Square, that meant an immediate pivot from producing content on business growth advice, to resources and tips on how to survive an unprecedented global event.
This transition toward reactive COVID-19 advice was nearly a universal shift in marketing, with brands building pandemic "Content Hubs" nearly overnight. The conversation is now crowded, and even consumers started to tire of the COVID-19 ad tropes they've seen on their screens since last March. It's not enough to talk about the current moment; brands need to talk about a way through it, and how to prepare for future moments like it.
It's this challenge of turning a reactive marketing approach into a story that could be relevant to their audience beyond the current pandemic (and then proving the value of that message to stakeholders) that we faced with Square. As we looked to build a new content strategy, we recognized it shouldn't be about survival, but about resilience.
Stick to Your Brand's Value
Prior to the pandemic, Square's content strategy was focused on finding the "need" the brand filled for its audience. Early in our content strategy planning, we mapped Square's value to business owners against Maslow's Hierarchy of Needs. In this psychology model, human motivations comprise a five-tier model of needs, ranging from survival and safety to belonging and self-actualization.
Maslow's Hierarchy of Needs | Image via Wikipedia
For entrepreneurs, those needs map across a similar hierarchy. Business owners need the tools to take payments (survival), manage inventory (safety), and build customer relationships (self-actualization). But they also want to build a legacy with their brand (esteem), and find mentorship and camaraderie with other businesses with the same goals (belongingness).
Putting this into perspective for Square, the brand positions business owners as the experts, using their stories of success, struggle, and grit to make business advice not only accessible but also relatable.
With other competitors churning out content that checked off only the "survival" box with listicles, how-tos, and guides, Square's content stood out by applying those theories in the real world, and going one level deeper into why this advice matters to their audience.
In a post-pandemic world, we found that this idea of a "business-owner first community" was still value-add unique to the Square brand. In times of uncertainty, business owners turn their peers for advice. They need support, guidance, and encouragement. And with social distancing forcing many interactions online, many of those communities have gone virtual.
So we leaned into this existing tenet, and shaped it for the current moment.
Make it Human
In the early months of the pandemic, Square put out a survey taking a pulse among their existing customers about their response to sudden change in their lives. Many of the responses were emotional, with business owners struggling to make the right decisions for their businesses, themselves, and their customers. They needed assurance, information, and a balance of immediate support and forward-looking advice.
We realized that their emotional state was similar to a consumer study developed by Dentsu Aegis on the "Stages of Grief" experienced by Millennial and Gen Z during the progression of the pandemic. From craving distractions and reassurances, to finding a semblance of a "new normal," the study explored how brands could help meet these audience needs. Could we take inspiration from the emotional highs and lows of a B2C audience and apply it to the B2B world?
As a brand, Square's mission is to "empower the human side of the economy." And that motto is realized through treating business owners as the individuals they are. And like the individuals in the Dentsu Aegis study, business owners experienced their own stages of grief throughout the pandemic — from searching for answers, to quick fixes and eventually planning for the future. We realized our content strategy needed to meet Square's audience where they were in that journey, from both an emotional and pragmatic point of view.
To structure this focus, we developed three content personas representing the emotional and entrepreneurial stages of business owners during the pandemic:
The Humanist: "Help me do the right thing."

The Pragmatist: "Help me keep managing my business."

The Futurist: "Help me prepare for long-term success."
As we create content for the Square audience, we vet pitches against these three personas, ensuring the content is meeting one (or all) of their needs, both emotionally and pragmatically.
Plan for Resilience
This cycle of uncertainty, reaction, and adaptation is not unique to the COVID-19 pandemic. In shaping these personas for an unpredictable moment in global history, we realized that business owners experience these highs and lows on a regular basis. Economic trends are always in flux, and rapid industry shifts (like the boom of eCommerce) can take an entrepreneur on solid footing and force them to consider new business models in order to adapt and grow.
In crafting these personas, we built them with the intention to be scalable and modular. There will be times when global events dictate more content geared toward a humanist business owner persona, who needs to make sense of a challenging time. And there will be moments when business owners want to look to the future, to take a breath, and understand where they can level up their skills.
In developing this content strategy for Square, the goal was not just to be there for business owners during this unique moment, but to be there for every moment, with actionable advice and a community of people just like them.
Share Your Methodology
It's not enough to have a documented strategy. To ensure it's implemented, iterative, and long-lasting, everyone in the marketing organization needs to understand it. From the methodologies behind your strategy research, to the micro decisions content marketers make to get a piece of content published on a hub, everyone on the team needs to understand the value of content in owning key conversations for a brand and its audience.
For Square, we took our "new normal" strategy and introduced it to a team of over 80 marketers in a period of two sessions. The first set the stage for the value of a content marketing strategy, and how each asset communicates the goals, needs, and objectives of the brand. And for Square, we faced the challenge of positioning content marketing as an audience-first marketing channel.
Just like our content approach for Square's audience of business owners, this information needed to be clear, accessible, and even entertaining.
Once the broader team understood the "why" behind content marketing, we used our second session to dive into the "how." How would we take something as disruptive as COVID-19 and use it to reshape how the brand spoke to its audience?
Using this method, we could back all of our key storytelling decisions into a framework for content marketing success, giving the broader team a successful foundation to test ideas, propose content, and understand how it connects to the deeper parts of the funnel.
COVID-19 was not a disruptive force on Square's content marketing strategy, but rather an opportunity to refocus its efforts on empowering business owners to not only survive an unprecedented moment, but to thrive in spite of it. And by laddering this mission and our insights into a strong content marketing methodology, we've established a plan that can weather marketing trends (and economic uncertainty) for years to come.