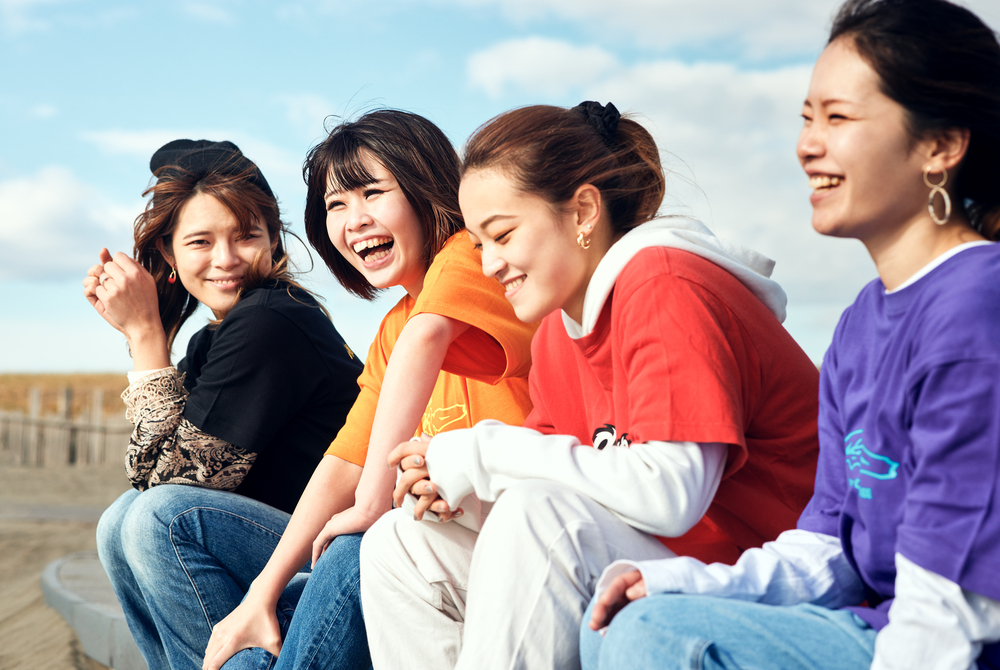 The desire for belonging is widely felt, but blending in is no longer part of that journey.
Coming of age in a predominantly white community is an experience shared by many Asians, Asian Americans, Native Hawaiians and Pacific Islanders.  
Like many AANHPI people from his generation, Lorenz Esguerra—a first-generation Filipino American whose family emigrated to Los Angeles in the 1970s—was taught to believe the only way he could succeed in society was to assimilate and accommodate. 
Growing up in the '80s and '90s, everyone was expected to fit in, especially in getting a job and succeeding in it, said Lorenz, general manager, Integrated Brand at Edelman Chicago, Dallas, and Houston.
It almost felt that I filled a quota but needed to follow the norm.
Lorenz—a colleague and a contributor to this essay—and I had parallel adolescent experiences to some degree. But while our hometowns were just 40 minutes apart on the 405, our worlds couldn't have been further apart. 
I was born and raised in the heart of Little Saigon, a vibrant and thriving ethnic enclave in Orange County, whose streets are gilded with mom-and-pop phở restaurants, pagoda-inspired strip malls and almost exclusively Vietnamese signage. As members of the largest Vietnamese American population in the U.S., my peers and I were all connected by the same cultural affinity: first in our families to be born in this country, first to graduate from college and first to speak English as a primary language.  
In fact, I attended "the nation's most Vietnamese American" high school, a distinction underscored in 2015 by the Orange County Register for having a student body in which three out of four students were of Vietnamese descent. 
Never in my first two decades was I the only ethnic person in the room—my upbringing had naturally shielded me from many of the pressures, struggles and microaggressions that Lorenz and many Asian American, Native Hawaiian and Pacific Islander people and communities experience.
However, like many other Gen Zers, I have spent most of my adolescence reconciling a sense of perpetual "in-betweenness"—also known as double consciousness—against a backdrop of rising anti-Asian discrimination.  
The desire for belonging is widely felt across our community. But for those who are members of the Gen Z and AANHPI communities, blending in is no longer part of that journey. For me and my peers, the true path to belonging lies in reclaiming our identities, heralding our differences and shedding (and maybe even embracing) the intergenerational trauma that our families instilled in us.  
We are part of the 70% of Gen Zers who have helped lead the fight for racial justice in the U.S., and we are an influential one-third of our Asian American communities that will cement the broader AANHPI voice in the public sphere in the years ahead. 
📚 Related Reading: How Gen Z Breaks Marketing's Cultural Mold
So, what do these changes ultimately mean for business leaders, employers and brands seeking to engage our communities during Asian American Native Hawaiian Pacific Islander Heritage Month?   
There is no magic formula for reaching the entire AANHPI community
More than ever, marketing leaders must abandon the idea that we can be boxed into a monolithic category. We are overwhelmingly diverse, representing 30 countries and ethnic groups that speak more than 100 different languages. In other words, our lived experiences are so varied they simply cannot be quantified or reduced to marketing data points. The monolithic labeling of "Asian American" often fails to capture these nuances and it's critical for brands to address these distinctions whenever possible. 
Get creative and harness the power of story
Inclusive and culturally informed storytelling is not a unique marketing concept—perhaps a cliché, but a fundamental one worth calling out. Good stories get people to pay attention and great stories build emotional resonance regardless of audience or demographic. To effectively appeal to us, the first step starts with recognizing our multifaceted and multidimensional identities. This is of paramount importance, particularly as the U.S. population continues to diversify.   
Consider the fact that other than surface-level issues such as tokenism and the model minority myth, there are still millions of stories about our communities that deserve to be told. Challenge the status quo. Tap into our complexities. Dig deeper. Build nuanced, empathetic stories that acknowledge our cultural backgrounds but emphasize our shared humanity and make us feel understood. It requires a delicate balance, but it can be done.  
📚 Related Reading: How to Tell an Unforgettable Brand Story
Bridge the gap between Gen Z and older AANHPI generations
Grasp what it really means to be an AANHPI person today. Gen Z AANHPI already understand the idea of resilience and community just as much as their parents and elders, and there's much more common ground than meets the eye despite age differences. To that end, threading together the intergenerational evolution is key. What's changed? Who are the iconoclasts who have altered the trajectory of our community—such as Jenny Shimizu, Margaret Cho, or Wayne Wang—for the better?   
👥 Related Reading: How to Use Online Reviews to Market to Different Generations [Infographic]
We all need to know them, celebrate them and thank them. Because without their contributions (and so many more from others), our community would not be able to reap the successes we're seeing today.   
This article was written by Allen Pham from Ad Age and was legally licensed through the Industry Dive Content Marketplace. Please direct all licensing questions to [email protected].