If content lives on the Internet but no one sees it, does it really exist? Aside from philosophical musings, the truth is that without a content distribution strategy, even the most creative, innovative, and groundbreaking content may never be discovered. 
An effective content distribution strategy will not only put your content in front of your target audience. It'll also help you build a relationship with them, and eventually lead them to take a desired action – watching your video, signing up for your newsletter, reading an article, or downloading a whitepaper. 
Your strategy can include both paid and unpaid distribution channels. Each can work in conjunction with others, so pick and choose the channels that help you meet your business goals.
And remember, there's no best-practice formula for content distribution. There's only the best formula for your brand, which you'll arrive at based on your content, audience, goals, analysis, and on-going optimization.

To get started, answer these questions:
Why do you want people to read your content?Identify your content marketing goal. Are you looking to build brand awareness, drive leads, or increase user engagement? Do you want people to visit your e-commerce site, even if they're not purchasing products every day? Or lead people to your site so they sign up for your newsletters, which you can then use to build a relationship with them?
Who is your audience? Define who you're trying to reach. Are you looking to speak to prospective or existing consumers? Are you hoping to introduce your brand to millennials and gen z and nurture them into brand champions? Or do you want to reach senior-level executives who have the purchasing power in their organizations?
How does your audience consume content? Go where your audience is and speak to them in their language. Identify how, when, and where they engage with content, and incorporate those insights into your strategy. For example, if you're targeting senior executives, you may have more success reaching them through publisher distribution, than through a Facebook buy.
Once you've identified your business goal, target audience, and consumer behavior, you can use those data points to inform your distribution strategy. 
The remainder of this article gets into the nitty gritty of content distribution execution. Be sure to lock in a coordinated, high-level content distribution strategy before diving in.  
Paid Distribution
Paid distribution channels are useful when you need a reliable traffic source. 
Paid distribution can be a key part of your content distribution strategy in such instances as when:
You're launching a new campaign and have yet to build a critical mass around it.
You're looking to make high-performing content work even harder by giving it an extra boost.
You'll be hosting/sponsoring/attending an event and want to target potential leads.
With paid distribution, it's important to remember that the traffic is not sustainable – your numbers will dip after you shut off the funding. So while it can be an integral part of your overall strategy, paid distribution should be implemented strategically.
On the upside, because you're paying for results, you can estimate the traffic you'll receive more easily than when you're growing an audience organically. Think about what systems you'll have in place to capture the people you reach, and how you'll convert the paid traffic to earned or organic traffic.
Here's a look at the different types of paid distribution networks:
Ad Networks
Ad networks are often called "Pay-Per-Click (PPC) advertising." Ad networks surface your content to users, and you'll pay each time someone clicks to engage with it.
There are two types of PPC ads:
With search PPC, you pay for keywords that show up as sponsored results when people search for them. The most well-known search PPC network is Google Ads, though there are many others, including Bing ads.
In the example below, all the results with the green "Ad" box next to the URL are search PPC ads.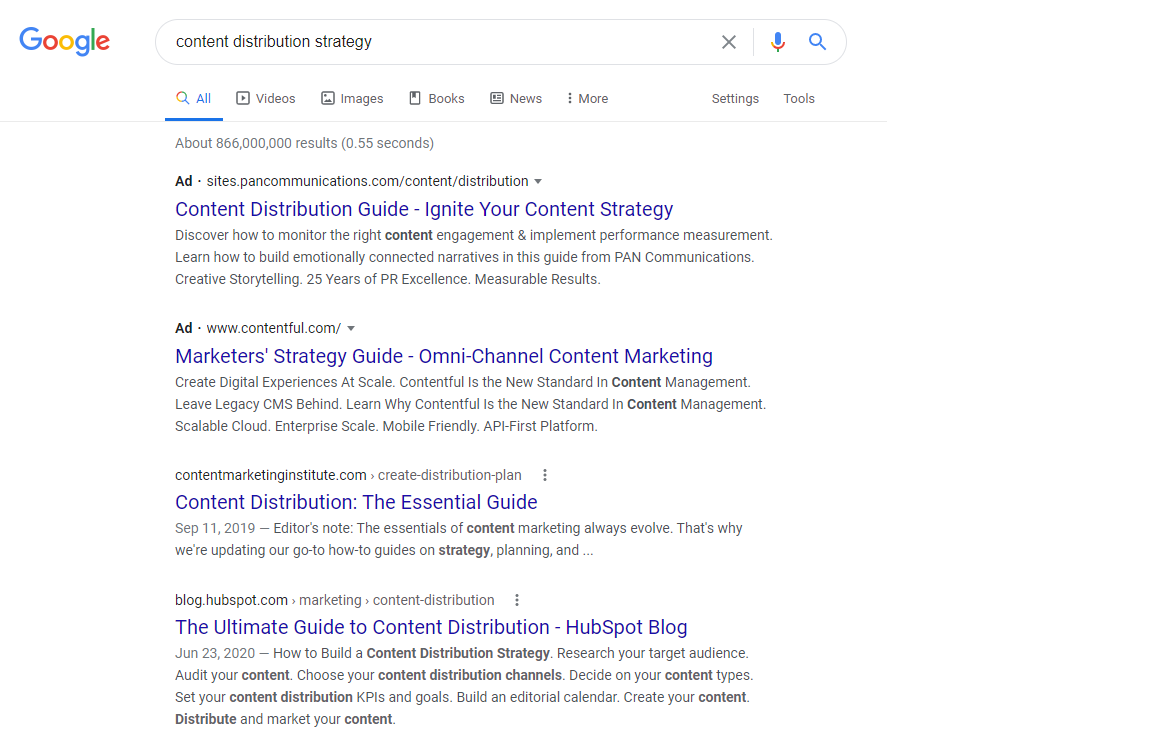 Content PPC is the second type of PPC ads. Content discovery networks are the engines behind content PPC. They serve up articles and videos on websites, often through widgets. Outbrain and Taboola are examples of content PPC networks; the image below shows how Outbrain's widget lives at the bottom of CNN stories and surfaces additional stories that readers may find interesting.
Tips for Ad Networks:
Think like a user and invest in strong copy. When buying keywords for search PPC, think about what your users will be searching for and purchase those terms. When writing headlines for content PPC, use active language and strong Calls to Action (CTA). In both cases, you'll want your ad to stand out, as it will be published among other content and ads. 
Promote high-quality content that contains clear next steps once users click into it. With PPC, the goal is often to reach new people – so once you do, have a plan in place to build relationships with them. High-quality or interactive content will help your brand stand out, and users may be more apt to go deeper into your site or take your desired action: signing up for your newsletter, for example.
Paid Social
Social networks also allow marketers to run ads and target specific audiences. The price of running paid social can vary from inexpensive to very pricey, so be strategic about how, when, and where you'll allocate your budget. Start by outlining a plan based on these objectives:
Define your goals and audience. Are you looking to generate leads? Or build buzz around a new product launch?
Define your timeframe. Does your campaign require a sustained spend over time? Or do you need a large amount of traffic in a short time?
Determine which network best aligns with your goals and audience. Each social network offers numerous ad formats and targeting tools. Figure out which one, or which combination, will best help you reach the right people and meet your business objectives.
Here's an overview of the paid ad formats and audience targeting options each social network offers:
Facebook:
Facebook boasts more than 2 billion monthly users. It's one of the largest social networks, and there's a good chance that whomever your target audience, a good portion of them will be on it. The key is to use Facebook's ad tools to craft an ad tailored to your goals. You can select from the following options:
Facebook also lets you target your audience by basic demographics, such as location, age, gender, and language. You can also go deeper and target people by their interests (based on what Facebook Pages and apps they like), behavior (also based on how they interact with Pages and apps), and connections (based on who's in their network).
Facebook ads either run in the News Feed on mobile and desktop, or on the right rail on desktop. Ads can include images or videos.
Instagram
This photo- and video-based social network now has more than 1 billion monthly active users across the globe. Because the platform is so visually focused, any ad you're planning to run on Instagram should contain striking photography or videography.
To run ads, you'll need to be set up with Instagram's parent company – your brand must have a Facebook Page and Facebook ad account. 
Then, you can select what type of ad you'd like to run, based on the following goals:
Clicks to Website
Website Conversions
Mobile App Installs
Mobile App Engagement
Video Views
Reach and Frequency
Page Post Engagement
Mass Awareness
Instagram offers the same targeting options as Facebook, and classic feed ads appear in one of three core formats:
In addition to the classic feed ads, Instagram has expanded its video ad placement options to include Stories, Reels, and IGTV. The platform has also made it easier than ever to execute branded content in partnership with the platform's host of influencers and creators. Get creative with your video ads and experiment with branded partnerships.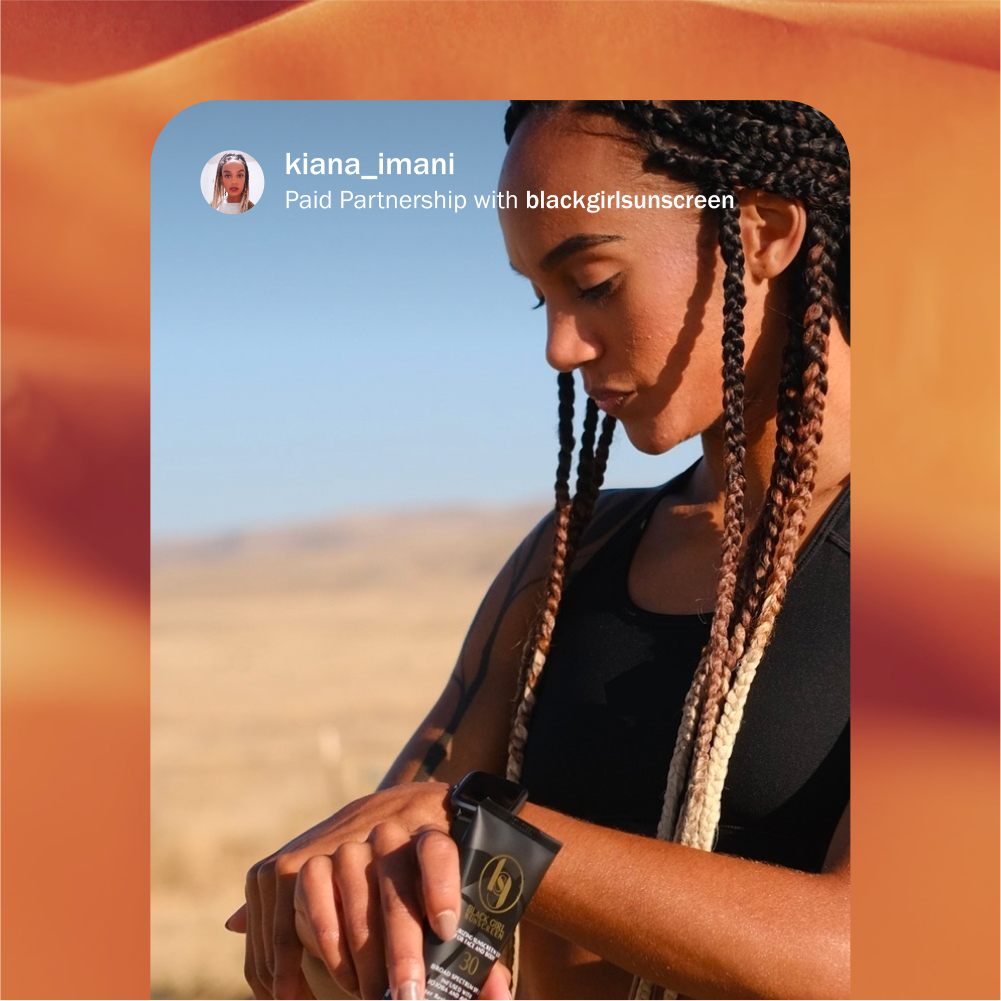 Twitter
The update-sharing network has 353 million monthly active users and offers ad solutions for these goals along the funnel: 
Reach
Video Views
Pre-roll Views
App Installs
Website Clicks
Engagements
Followers
App Re-Engagements
Audience-targeting options include:
Language
Gender
Interest (based on who users follow)
Followers
Device
Behavior (also based on who users follow and interact with)
Tailored Audiences (utilizing your CRM to reach specific people) 
Keyword (based on user behavior)
Geography
Twitter's ad suite includes promoted ads, follower ads, Twitter Amplify, Twitter Takeover, and Twitter Live, with a plethora of asset types available to leverage (video, image, text, carousel, moment, and more) to match your goals. 
Ads can appear in a variety of locations across the platform — in users' Twitter feeds, among other tweets, alongside what's trending, at the top of hashtag conversations, and beyond.
You can choose from the wealth of creative formats, including ads with images and CTA buttons:
Or ads with gifs or videos embedded:  
Newer ad types like "Timeline Takeover" and "Trend Takeover" give users even more options to rule the conversation: 
LinkedIn
LinkedIn has 450 million active users, and is an ideal platform for reaching a professional audience. It can be an especially good option for B2B businesses who are looking for a bit more gravitas than other social networks can provide. 
LinkedIn offers a variety of ad types that appear on different areas of the platform based on your goals: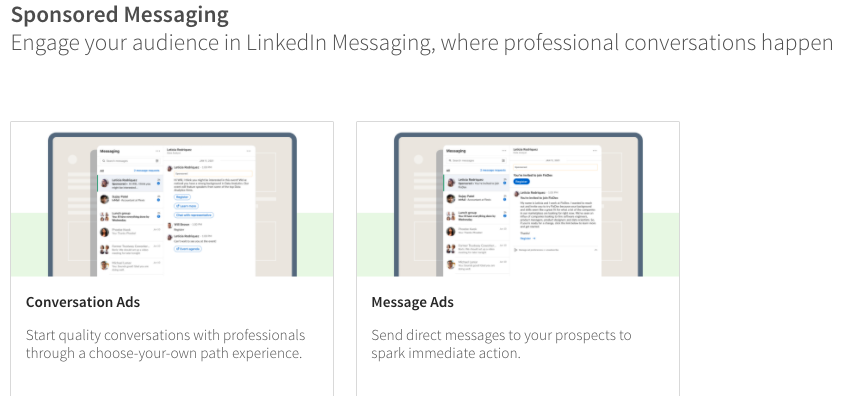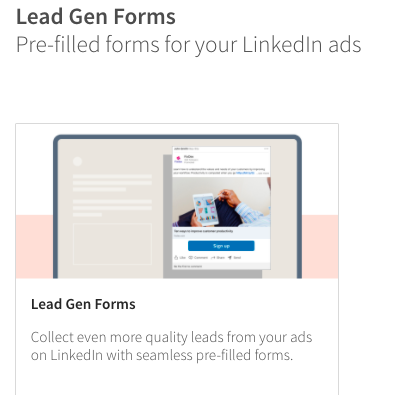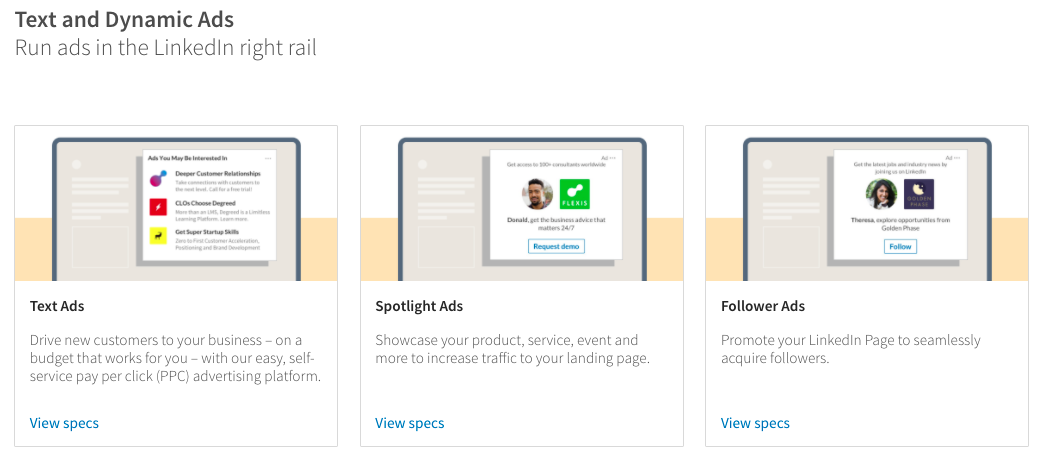 The site offers audience targeting by industry, company size, job title, seniority, and more.
Tips for Paid Social (Regardless of Network): 
Visuals and text matter. Similar to PPC, your ads will be surround by other eye-catching content. To ensure they stand out, select visually compelling images and write attention-grabbing copy that mimics the experience users get from organic content on the platform.
Optimize your campaign as it's running. Many of these platforms allow you to A/B test ads and iterate accordingly as your campaign runs. Check and analyze the analytics during the length of your campaign, and optimize to get the best performance.
Use paid social to generate leads. To maximize the exposure you'll get from paid social, have a plan in place to start a relationship with new users. For example, use paid social to drive people to gated content, where you can capture users' information when they fill out a form – that way, you'll gain a valuable return on your investment.
Native Advertising (a.k.a. Branded Content)
Native advertising is also know as branded content. This is a partnership where a brand works with a publisher or influencer, with whom it wants to align, to create content that will live on a publisher's site and reach its audience.
Since native advertising requires a sizable upfront investment in both time and money, brands should identify their marketing goals and be pretty certain that the publisher's audience is their target audience – and that the native advertising will encourage that audience to take the intended action. (For example, will the content inspire a user to go from the publisher's site to the brand's site?)
Many major publishers offer native advertising services; here are a few examples of brand partnerships:
To promote the re-opening of its flagship New York City store after two-and-a-half years of renovation, Cartier launched an interactive feature via The New York Times' T Brand Studio.

Tips for Native Advertising:
Native advertising is a long game. Your campaigns will have the greatest impact if they run for 3 to 12 months.
Invest in creating exceptional content. Your native ad will live on your publisher's site, so you'll want it to stand out. Plus, because you're investing resources and time in the project, you'll want to ensure a strong ROI.
Have a distribution plan in place. While native advertising offers visibility with the publisher's audience, you'll also want to promote the campaign among your existing fans and followers. Craft a plan that uses your other distribution channels.
Publisher Distribution
One of the best ways to get your content in front of aligned audiences is to advertise and sponsor content via trusted, industry-specific publications. These publications go beyond just native advertising, often offering an entire range of advertising opportunities to compliment your goals—inclusive of display ads, branded content, content syndication, newsletter placements, and more.
Industry Dive
is an example of this kind of business journalism publisher. The company maintains 23 niche publications, each with a wealth of opportunities to get your messaging in front of the right audience at the right time.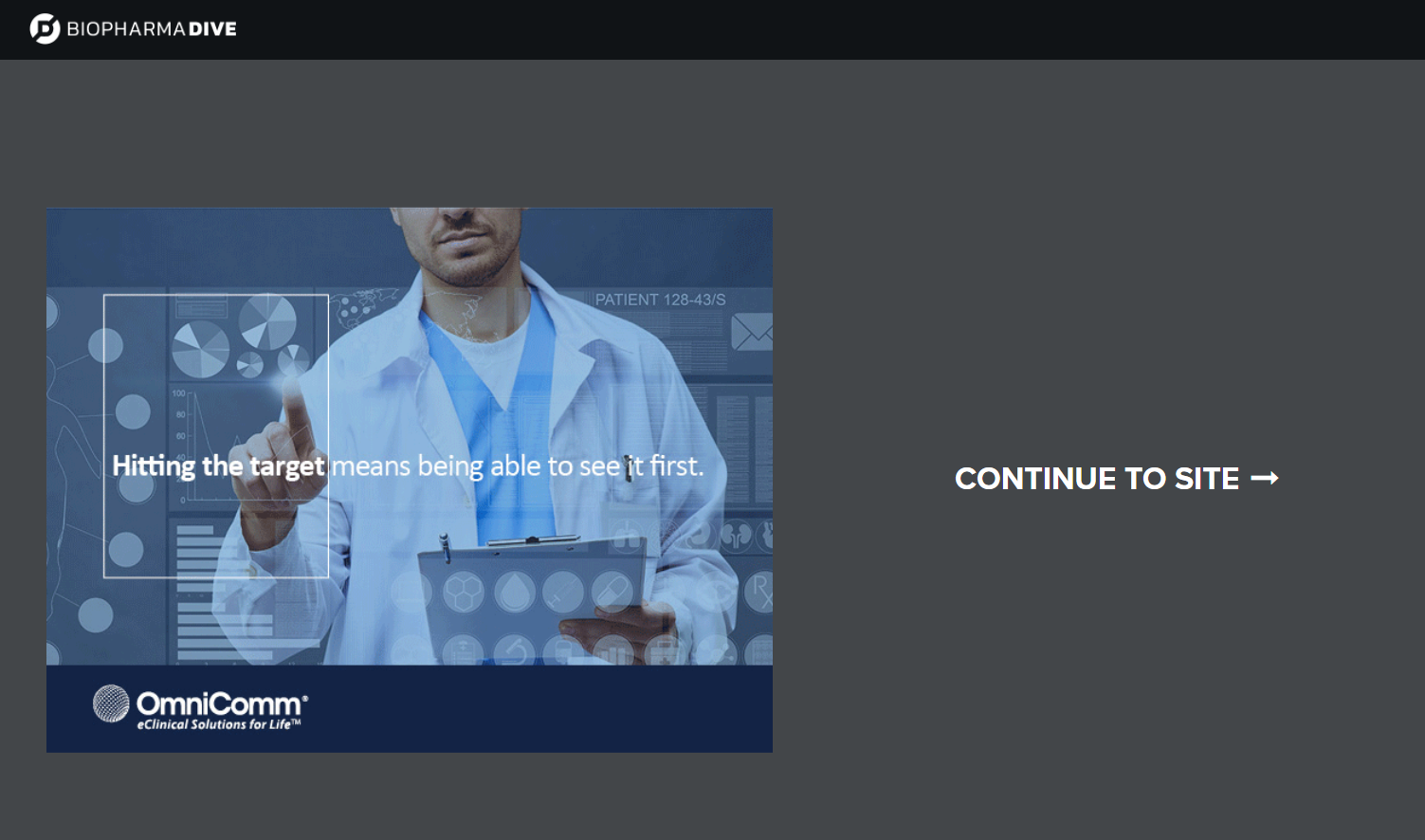 Full-screen, prestitial ad on BioPharma Dive that auto-loads before users enter the site.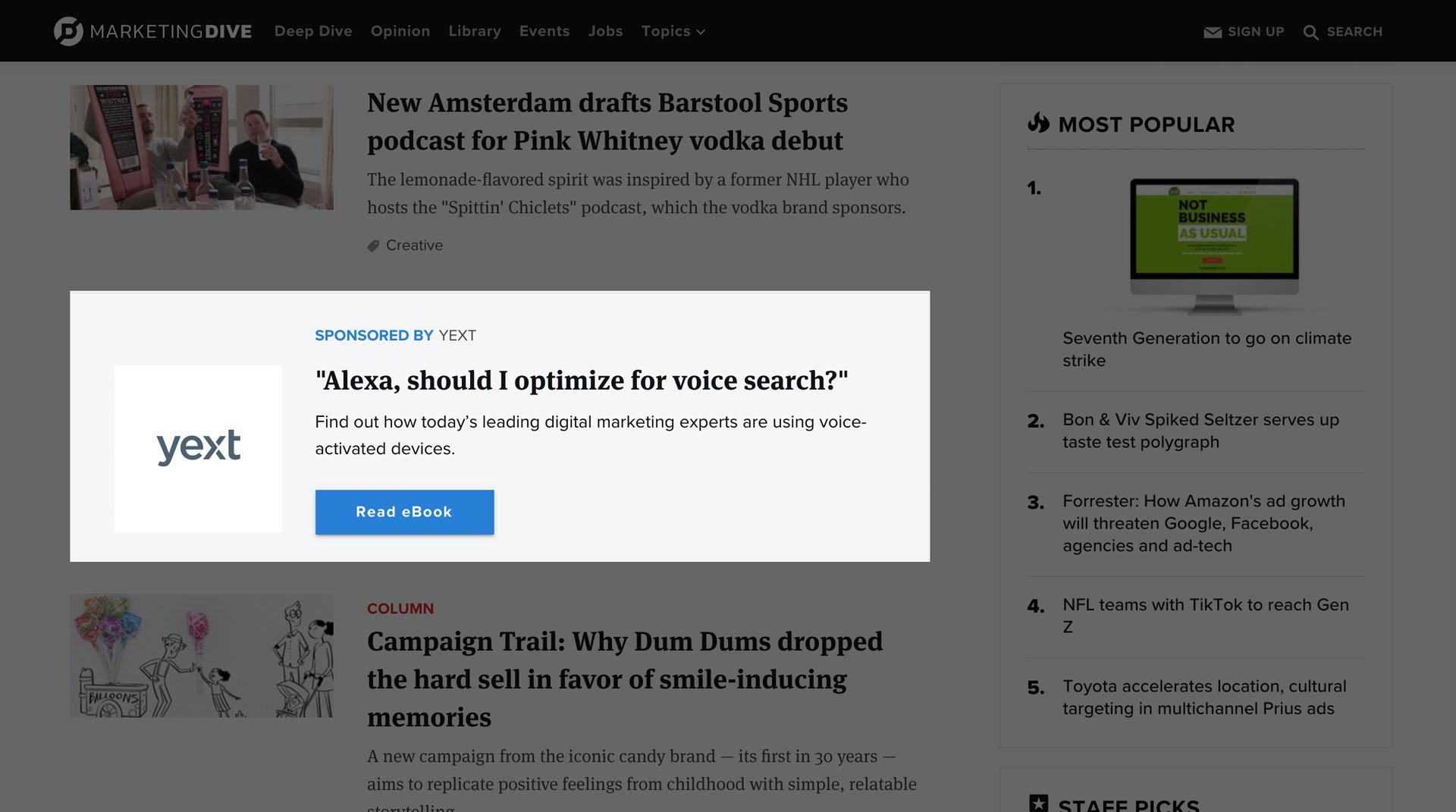 Native display ad on Marketing Dive that places your content amongst publication headlines.


Leaderboard display ad on CIO Dive that appears at the top of the publication. 
Tips for Publisher Distribution: 
Select publications aligned to your audience. Download media kits to explore readership data and ensure the publication you decide to advertise in is directly aligned to your audience and includes your target personas. 
Match mindsets. When users are reading publications, they're typically in a mindset to increase their knowledge or to be entertained. Accordingly, advertising educational or informational content, as well as events, will work particularly well on these outlets. 
Partner with their studio team. Publishers often have brand studios with strategists who know their publications and your industry best. Instead of throwing ad money here or there, leverage a strategist who can provide comprehensive plans, creative execution, and campaign optimization to match your goals and make the most of your investment. 
Organic Distribution
"Organic distribution" refers to the channels that you can leverage to build an audience over time without spending additional money. These channels include your social networks, your email program, and other free content distribution platforms.
Social Media
Brands can reap many benefits from being active on social media: You can engage in a two-way dialogue with consumers and gain valuable insights about how they feel about you. Posting regularly and having a presence in users' feeds also builds brand awareness and keeps your brand top-of-mind – most people don't make a purchase from you every day, but when they do, they'll hopefully think of you.
The key to social media is to not spread yourself thin. Each platform has its strengths and specific strategies for success. Choose the ones that work best for your brand, audience, goals, and type of content you're promoting, and develop a strategic plan for posting and engaging. 
Tips for Organic Social Distribution:
When to post and how often varies by network. For an overview of when people are most active by network, and for general guidelines on how often to post, consult this post.
Consider sharing video content. The short-video format has taken over in the social space, and social networks are increasingly prioritizing videos in users' feeds accordingly. 
In addition to video, visuals and text are important. Your users' social feeds are infinite scrolls of content. To capture their attention, post quality images and action-oriented text.
Be social. When you're deep in the weeds posting content, it's easy to forget that these networks aren't just promotional tools – they're meant to connect people. Speak to your fans in an authentic voice and have an ongoing conversation with them: Ask questions, respond to queries, address comments. This will strengthen your relationship with your consumers.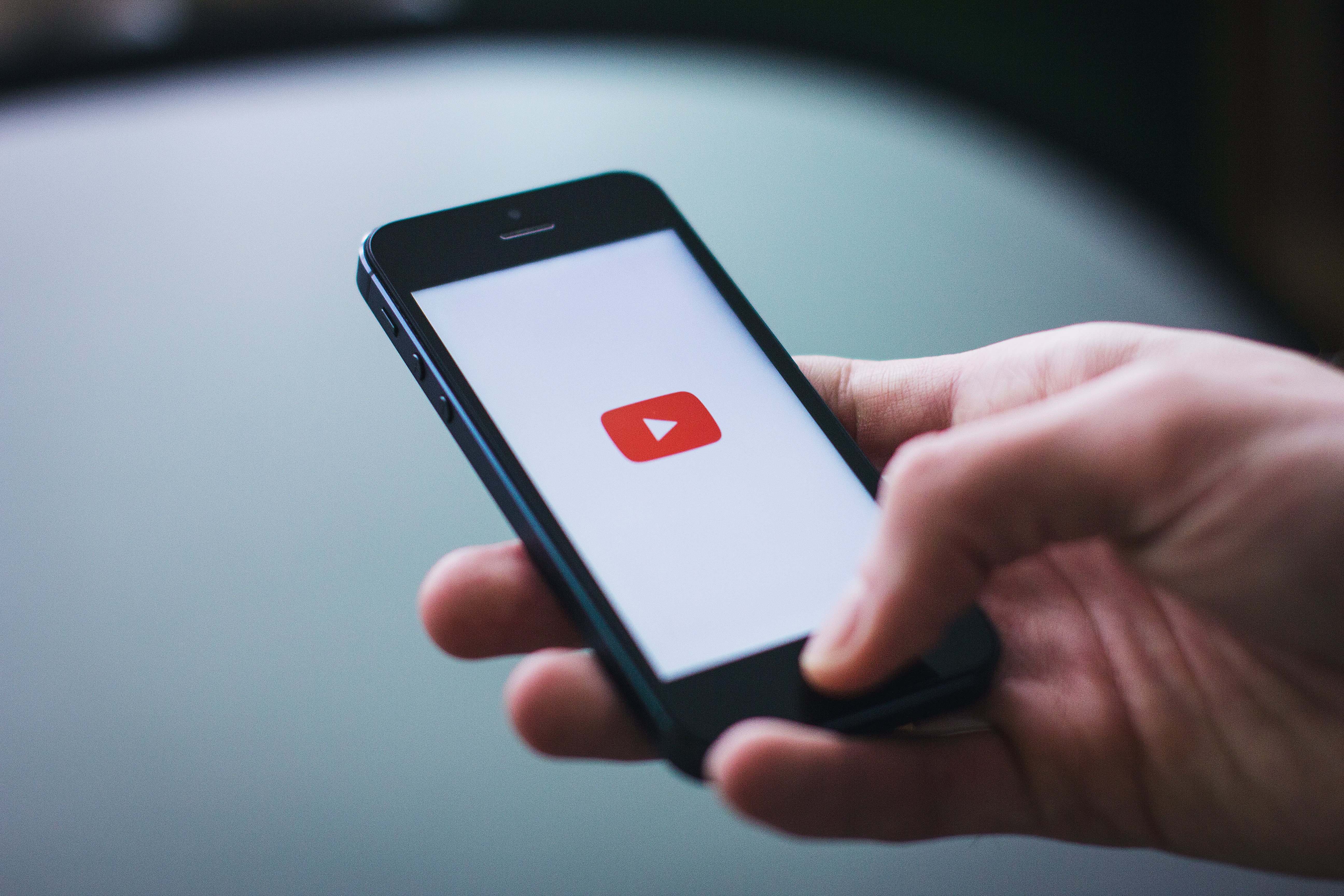 Free Content Platforms
Free content platforms allow you to upload interesting content and engage with their built-in audiences. Ideally, your content will lead people back to your site, where you can further engage them. Eventually, the content you post on these networks will also show up in search, which will give people additional ways to find you.
YouTube and SlideShare are two examples of free content platforms – anyone can upload videos to YouTube, and slideshow presentations to SlideShare. Both formats can be very effective depending on the type of audience you wish to reach.
Tips for YouTube:
Create content that informs and entertains. YouTube users are looking to learn and enjoy themselves while watching videos, so post content that will satisfy both needs and inspire users to seek out more information about your brand.
Use keyword-rich descriptions and optimize metadata. This will help make your video searchable.
Demonstrate your expertise. Many people will arrive at your videos through search, so this is a good branding opportunity. Make sure your videos are well-branded and showcase your knowledge in your field.
Tips for SlideShare:
Share existing assets. Repurpose your whitepapers and decks by turning them into Slideshare presentations. 
Demonstrate your expertise. SlideShare is part of LinkedIn, and boasts an audience of 70 million professionals who are looking for information that will help them improve their job performance. With that in mind, your SlideShare content should speak to that level and show users that you're an expert in your industry.
User-Generated Content
Your fans can be one of your most valuable distribution channels. By inviting and incentivizing them to participate and share content, you may see strong results: You'll engage your audience, build brand awareness, and get more content that you can then use to further promote your brand. 
For example, the Infatuation, a popular restaurant reviews site, created the hashtag #EEEEEATS and started appending it to Instagram images of delicious-looking meals. The winning combination gained traction, and Infatuation fans have posted more than 22.4 million images over the years using #EEEEEATS. The Infatuation has leveraged these user-generated images to further build their brand, by reposting the best images on their Instagram account and showcasing the photos on their website.  
Tips for User-Generated Content:
Encourage social sharing. One of your goals is for audience participants to spread your message to their personal networks.
Offer participants an incentive. It can be as simple as featuring their photos or videos on your social channels, like the Infatuation has, above.
Make sure to have the appropriate legal agreements in order. You not only need this if you'll be giving users prizes, but you'll also want to make sure that you have the rights to use the user-generated content in the future. Your fans can be hugely creative, and there's a good chance that you'll want to share their creations on your site, on social, and in emails.
Search Engine Optimization (SEO)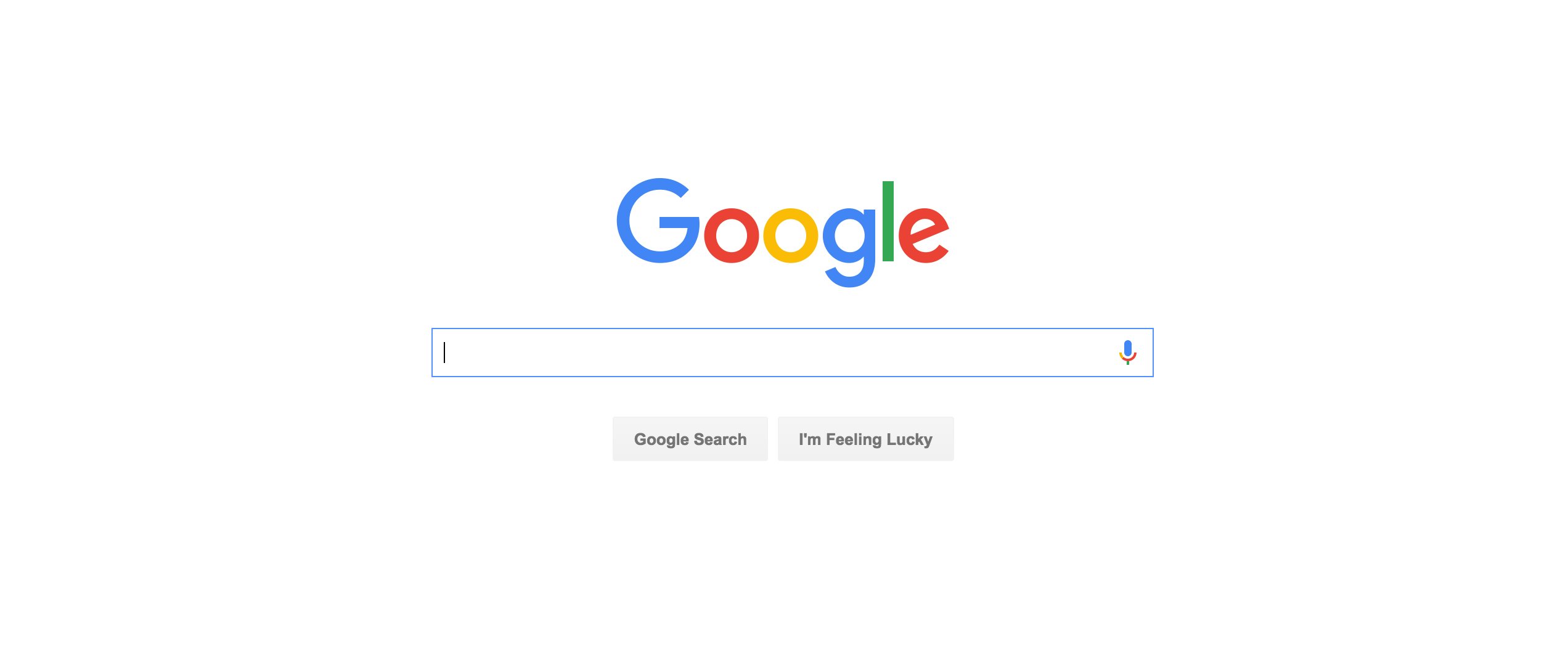 SEO is the practice of using keywords to help your content appear near the top of search results. By leveraging a targeted keyword strategy, you're helping search engines figure out what each page contains, and how useful it might be to users. Though search engine algorithms are always changing, there are a few best practices that will help your content rank higher in search.
Tips for SEO:
Identify and evaluate the major themes and search terms of your business. Tools like Moz's Keyword Explorer can show you the search volume and opportunity around specific keywords. And Google Trends allows you to see when and how many people are searching for various keywords.
Focus each piece of content around a keyword. This will make it easier for search engines to figure out what your content is about. Incorporate your main keyword in headline, first paragraph, and throughout body copy. In addition, link to content with related keywords, both from your own site and external sites. This helps improve your page ranking.
Create high-quality content. Google's Penguin algorithm was designed to weed out spam sites and prioritize high-quality, useful content. Plus, strong, relevant content will help you score inbound links to your pages, which can further boost your search rankings.
Go in-depth, when possible. Many marketers have found that longer articles tend to rank higher. When people use search, they're essentially seeking out information. Highly ranked search pages tend to offer comprehensive answers, and usually have more than 700 words.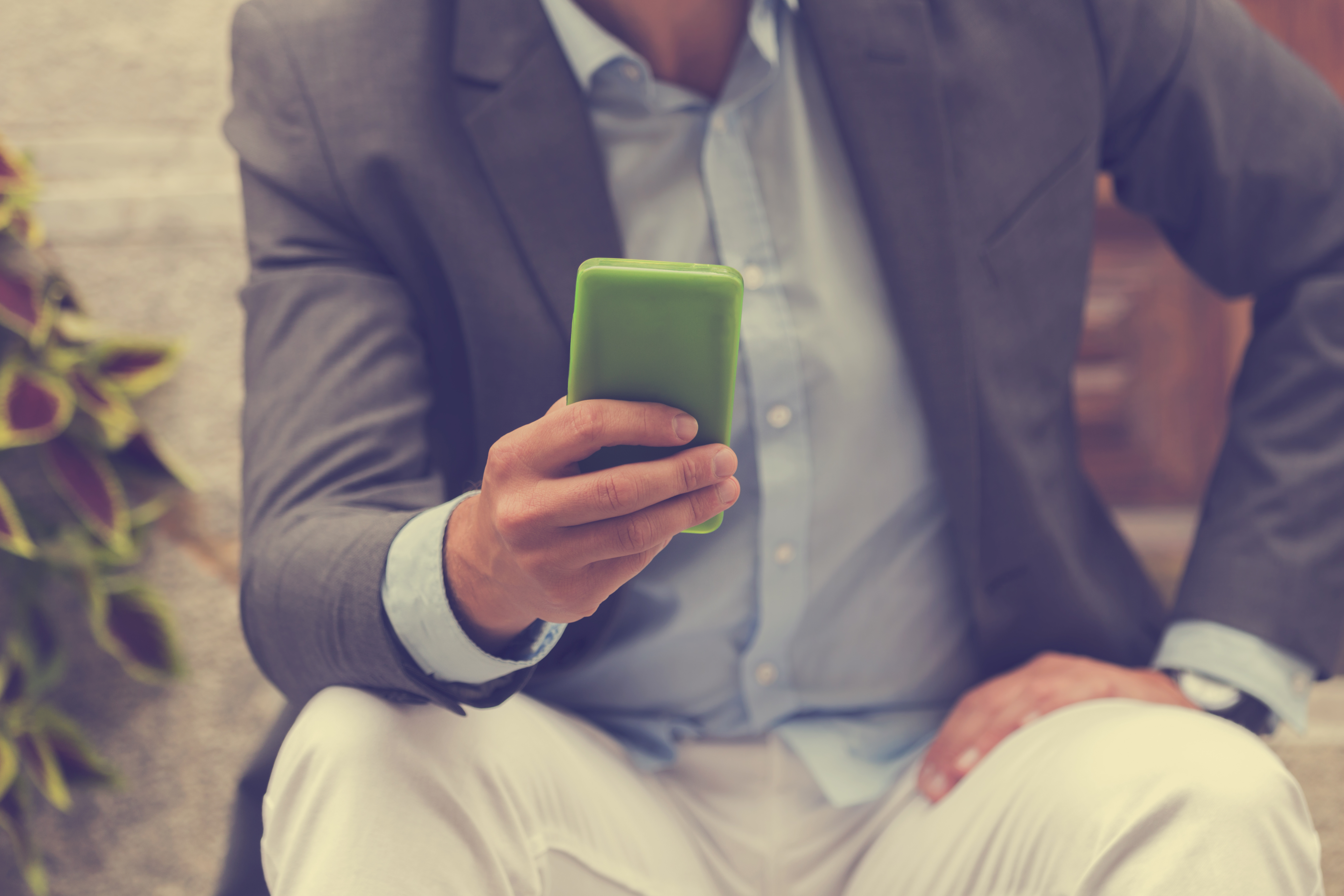 Lead Nurturing via Email and Personalization
Lead nurturing is the process of building business relationships with prospects early in the buying cycle. Over time, you'll engage them with your content until they eventually convert to being a customer.
To build a database to track and nurture potential leads, capture information when users fill out a form – this can be when they're signing up for your newsletter, downloading a whitepaper, or accessing gated videos. The information you collect can include their industry, company, and job title. This will help you identify your most valuable prospective leads and segment them accordingly. Once segmented, you can feed them personalized content, via emails and your website, that will be most relevant to them. Marketing automation platforms like Marketo and Hubspot can help you manage this process.
Tips for Lead Nurturing:
Optimize your site for your lead-capturing form. Test various pop-ups and sign-up boxes throughout your site to find what results in the most completed forms. For example, do more people fill out a form to watch a video or download a whitepaper? Or are people more apt to fill out a form that appears at the bottom of a story, or pops up in the middle of one?
Ensure your form captures the information that is most valuable to you. Are you a B2B company that's looking to target users that are a certain level of seniority in a specific industry? Or are you a B2C company looking to market to a specific demographic, like new homeowners or expectant parents? Make sure that your form includes fields to capture all the relevant information.
Track and monitor user activity. Include time spent on your page and bounce rates, so you can properly market to users based on that information.
Use personalized content. Lead nurturing is all about building relationships with prospects until they're ready to make a purchase from you. A key way to do so is by offering them value at each of your interactions – providing them with useful information in the form of articles, videos, and emails. By using the data you've collected, optimize that content so you're offering them a tailored experience that resonates.
Getting eyeballs on your content is no easy task, and it's always a work-in-progress. By trying a combination of the above distribution tactics, and optimizing along the way, you can grow your audience, get your brand message across, and encourage more people to convert to being customers.
For more information on developing a concerted content distribution strategy, download our guide: