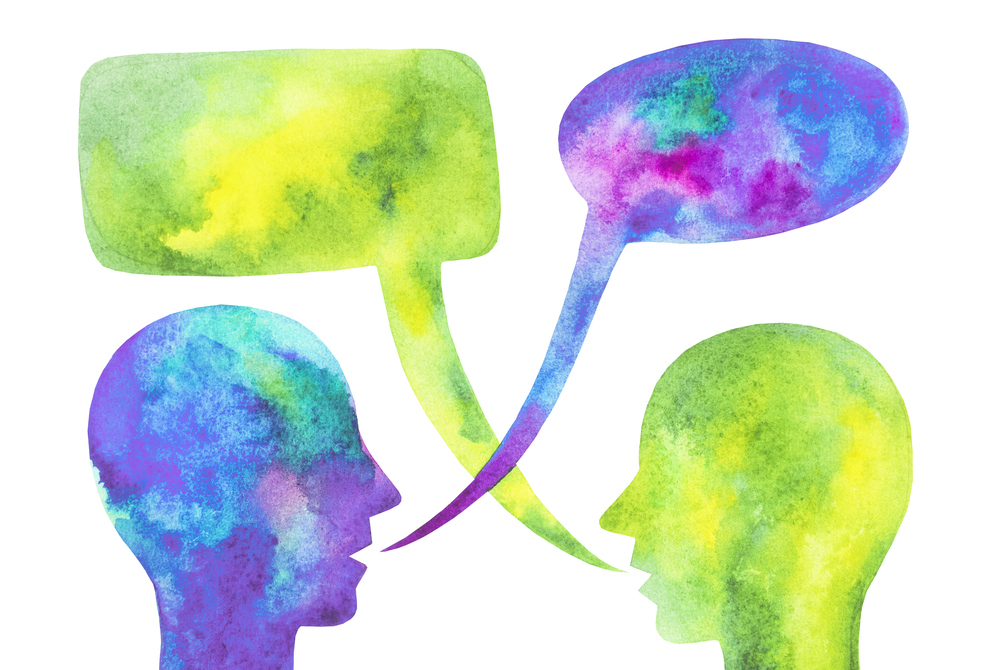 In 2022, it's not just Gen Z that craves genuine connections. It's everyone, really. And in the constantly evolving digital marketplace, there's just no more room for faking it. 
No matter who we are or what kind of content we're interacting with, people expect realness and authenticity at home and at work as well as from the brands they choose to engage with.
Today's users — especially those within niche industries — can sense ingenuity right off the bat, and it's enough to turn them off from a brand or product for good. Don't let false pretenses be responsible for losing business — read on to learn how to avoid pitfalls and position your brand as its most authentic self. 
Fully Immerse
Connecting with target industries and niche audiences isn't easy, but the better you know your space and who it is you're talking to, the more effective your messaging will be. To begin figuring out the value your brand can add to relevant topics and conversations, marketing teams need to be meticulous about doing their homework — because ongoing research is what it takes to stay on top and ahead of what's happening with users, competitors, and your industry at large. 
studioID says: It's important to narrow your focus and become the best at what you do so that readers trust you have the expertise to lead discussions on the topic at hand. That way, you're bound to boost your brand's authority, credibility, and reputation via in-depth educational and informational pieces that are powerful and authentic.
Additional insight: To fully immerse yourself in what's going on in the current industry landscape, check out studioID's Audience Snapshots 2022. It's an initiative that offers readers 22 niche-specific, cross-industry reports based on exclusive data gathered from across our varied departments, efforts, and publications — so you can apply our deep reader insights and analyses to your own content initiatives. 
Find Your Voice
To break through the noise and make a genuine impact, companies need to speak and sound like a person instead of a business. Successful brands start with developing a distinct voice, crafted alongside a defined personality and unique visual language. 
This is important to nail down, because you can then infuse that voice into everything your company creates and distributes across channels — from email campaigns and social media microcopy to sponsored content and long-form reads, all the way to in-person and virtual experiences, and beyond. 
studioID says: Prioritize the power of traditional storytelling. Put a person at the center of your story and create narratives that allow audiences to draw parallels between this figure and their own lives. Emotional response is everything, and the more relatable a character, story or subject is, the more powerful the connection between brand and readers.  
In fact, recent research has found that, "Consumers with an emotional connection to a brand have a 306% higher lifetime value… and will recommend brands at a much higher rate (71% vs. 45%)." 
Additional insight: According to Getty Images' Visual GPS report, these efforts are all part of "an ongoing story about [the] long overdue acceptance of our differences, empathy for how others experience the world, and the ability to bring our whole selves to everything we do, personally and professionally."
Tell Real Stories
Across the board, businesses have come forward to reimagine their products, practices, marketing tactics, and more to fit evolving expectations and lead their audiences into a new age defined by tolerance and transparency. That's why brands and companies that stand for honesty, equality, and inclusivity above all are coming to the forefront now and will continue to do so over the years to come. 
To resonate against this backdrop, it's crucial to tell real stories. That can mean case studies, testimonials, interviews, featured thought leadership, and more traditional owned media — but it can also come in the form of good, old, trusty UGC. 
Precisely because it's created by real people, user-generated content does wonders at boosting trust and authenticity.
According to Social Media Today, an incredible "80% [of survey respondents] said they would be more likely to purchase a product from an online store if its website had photos and videos from real customers" as opposed to scripted reels or posed portraits with paid models. 
studioID says: Another idea? Functioning as brand ambassadors, subject matter experts add instant clout and credibility to a piece of content or marketing initiative — whether it's a blog post, podcast, social media takeover, or another effort that requires specialized knowledge.
Whether you're creating customer-facing content or materials for internal resources, a conversation with a subject matter expert can add valuable context and color to any kind of story.
Additional insight: When in doubt, go H2H. "No one wants to feel like they're being sold to, even though realistically, we know we are," says Michael Kalli, Managing Director at Ello Media. "Customers want to see empathetic, human communication from brands, [which is why] a softer marketing approach that focuses on human centricity is the only way forward."
Don't Sleep on Visuals
"72% of consumers say that real customer photos and videos are the content they most want to see," so be sure to follow this key piece of advice from the experts at Getty Images: make sure that your visual content is a reflection of your audience. 
This "shows that you see them, accept them for who they are, and welcome them to interact with you and your brand." To do that best, avoid generic stock photos and curate an archive of photography, videos, illustrations and other graphics that truly speak to your content and, even more importantly, to who your audience really is. 
To connect on an even deeper level, consider custom imagery for key visualizations. "Bespoke imagery will always win over template-based imagery because it's unique and closely tied to a brand's visual tone of voice," says Senior Product Designer Jeremy Ford. It's a valuable investment, because when people share those assets, all the kudos come back to your brand instead of some second-party site.
studioID says: Nowadays, it's vital to create and share unexpected stories, images, memes, videos, and experiences that wow and entertain as much in their craft and visual appeal as they do in their concept and core substance. Take risks and show off a side of your company or brand that people don't usually see — or go behind the scenes to give users a genuine glimpse of what your team is really up to. 
Additional insight: "If your audience can identify with the individuals they see in your imagery — or with the feeling that an illustration, abstract, or landscape shot evokes — they're bound to make an emotional connection," says iStock. "And that's key to building a memorable brand." 
"Select images of real people who reflect your audience and the world beyond. Meaningful photos frame real folks in ways that convey an evocative story and echo real-life experiences."