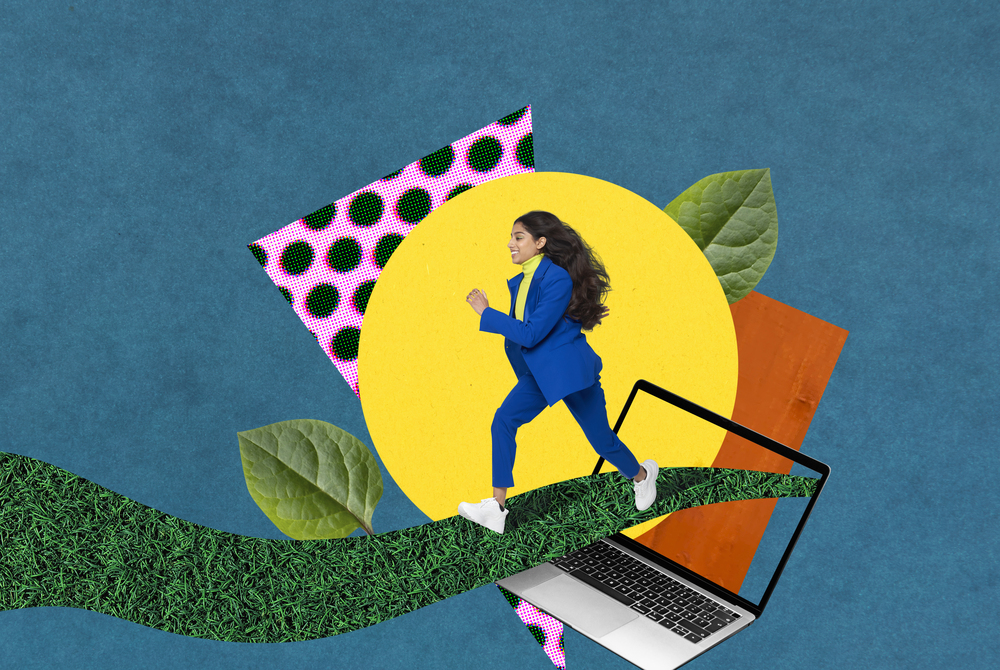 The agency world, like the rest of life, spent 2022 in a state of heavy flux. From trying to pin down the most effective hybrid working arrangements to navigating a consumer landscape that went from free-spending to penny-pitching in just months, agencies have had to experiment and adapt to maintain a positive equilibrium.
Yet as we forge into the unknowns of 2023, there are several broader trends playing out regardless of what the world has in store. Here are four to watch in the new year:
Agencies tap "creator creatives" to meet new content challenges
From TikTok to podcasts to influencers, the number of channels for which marketers must create continues to grow. Unlike the days when you could simply cut down a TV spot and call it a day, each of these platforms requires fit-for-the-medium executions as well fluency in the particular cultural norms of their space. 
It's a heavy lift and one that will have agencies taking a broader approach in staffing their creative teams, looking beyond traditional creatives to find what might be called "creator creatives." These are people who have experience building compelling narratives on their own across platforms such as TikTok and can bring this ability to translate marketers' brand stories into meaningful content. They might be influencers, musicians, comedians or actors.
📽️ Struggling to come up with creative concepts? Watch: How Can Brands Push the Envelope on Creativity Within B2B Marketing?
The agency business rebounded with a surge in revenue and hiring. But caution signs are ahead. Click here
Not only will this broader definition of what a creative looks like enable agencies to service clients more efficiently, it can offer a path for those who have been outside the agency structure to get a foot in the door, bringing new ideas, skills and perspectives. The animating requirement will be the ability to pair big idea thinking with highly specific storytelling know-how across multiple, and often dissimilar, platforms. 
DTC brands demand more sophisticated online sales solutions
Just a few short years ago, eyeglasses, razors and mattresses by mail had traditional consumer brands scrambling. These new, direct-to-consumer players were reinventing retail through a mix of savvy branding, performance advertising and the elimination of legacy channels. 
Yet many of these world-beating DTC brands are struggling, if not out of business. What changed? 
Call it a confluence of events. First, the cheap money these businesses were built upon—as in venture capitalists willing to fund millions (or billions) in losses to gain customers—has gone away as interest rates rise. Second, with changes from Apple, targeting on Facebook is much more difficult than it had been previously, making one of the primary sales-generating channels less effective and more expensive. 
For the brands that remain, driving sales to a single website will no longer be the mission. Instead, navigating a tangled landscape of multiple sales channels will be the name of the game. For agencies, this complexity has an upside, boosting demand for partners who can deliver more sophisticated marketing and e-commerce systems than most brands would be able to manage on their own. 
Gender-neutral marketing gains greater mainstream adoption
Gender has long been one of the primary demographic categories underpinning marketers' audience segmentation, ad strategies and product development. Women get one message, men get another.Yet as notions around gender become increasingly fluid, particularly among Gen Z, brands are realizing that gender may not be the most reliable construct to build their marketing efforts around. And, in fact, doing so may be limiting their effectiveness and reach at a time when people expect more universal messaging and design.
Rather than aggressively challenging gender stereotypes—though there will be some of that—expect a decline in gender-based targeting and a greater focus on shared values and interests.
⚡ Related Reading: How Gen Z Breaks Marketing's Cultural Mold
One brand that's been particularly effective in implementing a less-gendered approach is the telehealth company Hims & Hers, which uses neutral tones, voice and models reflective of a more fluid audience. What's noteworthy is that the company is doing this in the context of selling gender-specific products—things like birth control pills and hair loss treatments. 
The takeaway? If you can successfully apply a gender-neutral approach to even highly gendered products, you can probably make it work in other places as well.
Intentional spending is here to stay—for now
Having been bludgeoned by high inflation and facing a possible recession, thrift is the new watchword for many consumers. 
Yet even when the economy eventually recovers, expect people to maintain more intentional spending habits, at least for 2023. Many people have found that they can, once the basics are taken care of, do more with less. This extends to growing concern around the ecological impact of the stuff we acquire and increased interest in finding ways to use what's already in existence rather than putting new products into circulation.
💸 Related Reading: Why Your Business Can't Afford to Go Dark on Content in an Economic Downturn
At the same time, there's still plenty of spending power out there. But while shoppers are willing to spend, they're going to be much more selective with the brands and products they choose. 
In this environment, traditional brands are likely to outperform newcomers as people turn to trusted value over the shiny new thing. For marketers, the mission will be finding ways to demonstrate this trusted value and exploring creative on-ramps—pre-owned sales channels, for instance—for attracting new, more thoughtfully-spending customers.
This article was written by Tamera Geddes from Ad Age and was legally licensed through the Industry Dive Content Marketplace. Please direct all licensing questions to [email protected].