What a difference a year makes. We're looking out into a completely different economic climate than we were this time last year. But despite an uncertain economy, content marketing leaders aren't hitting the doomsday panic button just yet. In fact, in our recent Content Marketing Predictions for 2023 survey of over 400 content executives, the overall attitude remained cautiously optimistic. 
While 44% of survey respondents named recession concerns as their top anticipated challenge for 2023, there's another challenge content marketers consider to be even more pressing. 46% of survey respondents expressed that navigating digital platform changes — including updates to algorithms, search methods, and privacy policies — will be their top challenge for 2023. 
Read on as we dig deeper into content marketing predictions for 2023 and share expert insights as to how you can better navigate the year ahead. 
Keeping an Eye on Budgets & Economic Outlook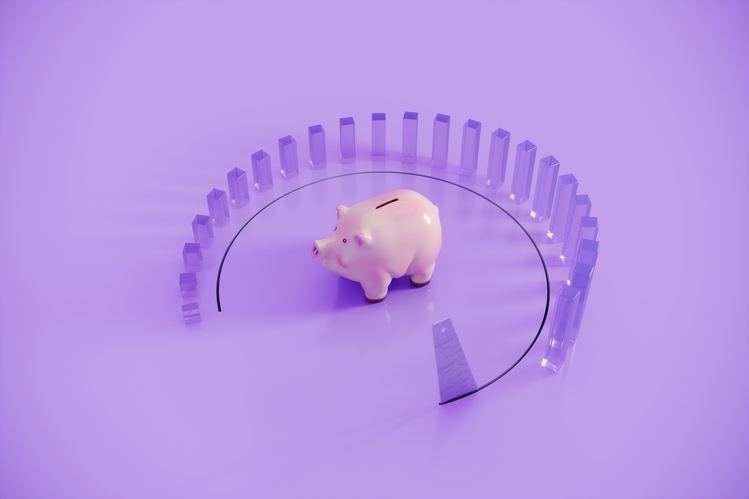 Amid budget shifts and recession woes, our respondents expect their content marketing budget to weather the storm in 2023. 
41% of respondents said their budget will increase in 2023, while another 36% anticipate theirs will stay the same. And only 2% said they expect a significant decrease in the near future. 
As for how these findings compare to last year? In the 2022 edition of our survey, 67% of respondents said their budgets would increase, while 28% said theirs would stay the same.
When asked about how they would alter their spending this year if faced with budget adjustments, 44% reported they would increase spend on brand awareness campaigns, while 23% reported they would decrease spend on freelancers/outsourced content creation.
How You Should Move Forward
Continue to Build a Relationship Through Content
Content is the crucial link between turning a prospect into a customer. 
In fact, research shows that decision-makers will consume anywhere from three to 13 pieces of content before they engage with a salesperson and make a purchasing decision. 
So no matter what the economic backdrop looks like this year, it's wise to continue to keep your content program humming along. And even wiser to do so with a brand-to-demand approach that allows you to make the most of your spend to generate long-term marketing growth. 
>>> With the right plan of attack in place, an economic downturn doesn't have to spell disaster. Watch expert panelists in our on-demand webinar to quell economic uncertainty.

Related Reading: 🔦Why Your Business Can't Afford to Go Dark on Content in an Economic Downturn
A Renewed Focus on Story Quality

When asked about which priorities will be the most important to their organization this year, respondents reported increasing the quality of their stories (46%) as their number one priority. 
Elsewhere in the survey, standing out amid oversaturated content markets and a 'sea of content sameness' were also mentioned as top anticipated hurdles for 2023. 
How You Should Move Forward
Reimagine Your Approach to Storytelling 
Let's review the facts: the landscape has never been as saturated with content as it is now, and so many of us will be laser-focused on upping story quality this year. With competition this fierce, the only way to stand out is by telling the stories only your brand can tell. 
Enter ownable conversations: your brand's insurance against generic content. Using this repeatable framework, you can uncover fresh, "big ideas" that allow for a range of expert-driven discussions, industry nuances, and clear perspectives that help to increase market awareness and build brand reputation.
Be Strategic About Formats
When asked which formats they predict will be most successful this year, a whopping 75% of respondents ranked video as their #1, with in-person experiences/events coming in at #2 (53%), and blog articles (30%), webinars (32%), and podcasts (33%) all closely matched for the third position. 
We're firm believers that a format should never be selected just because it's popular. The best campaigns unfold across a range of formats, cherry-picked for their ability to best express the specific story you're trying to tell. 
But there's no question that 2023 will be the year of the video, as short-form, influencer-led videos continue to dominate the social realm and beyond. So, if you're going to smartly leverage this popular format this year, do so wisely by leaning into the best practices for video in 2023.
🎥 Related Reading: Video Marketing Trends that Actually Matter in 2023
More Effective, Consistent Distribution Across the Entire Buyer Journey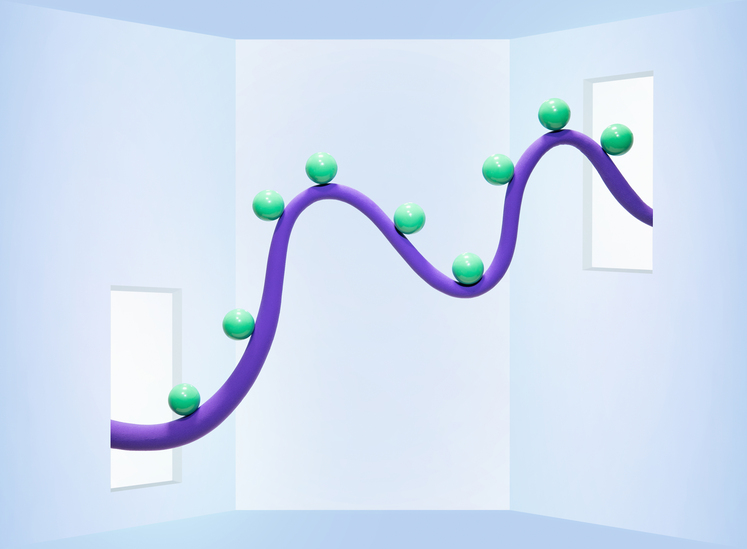 It's abundantly clear that effective, journey-wide distribution is top of mind for content leaders this year as they ranked delivering a consistent stream of content across the entire buyer journey (42%), producing a steady stream of content (35%), and distributing content more effectively (33%) among their top priorities. 
For social media distro in particular, 2022 was the wildest year yet between algorithm changes, outrageous trends on TikTok, the impending (and now dying?) Metaverse, and whatever the heck is still happening over on Twitter.
Given the viral potential social media holds, the most popular channel for reaching target audiences in 2023 might surprise you.
When asked which distribution channel they predict will be most successful in reaching prospects this year, our respondents ranked SEO/organic search as their #1 (53%), with paid social (47%) and organic social (40%) taking the second and third spots, respectively. 
"It was interesting that people chose SEO/organic search as their top distro channel" noted springboard Editor-in-Chief Lauren Smith. "It makes me feel like people are starting to really understand that value over the flashier stuff." 
How You Should Move Forward
Lean into Smart SEO
You can create all the content you want, but if no one sees it, it was all for naught. Not only does organic site traffic increase awareness of your brand and consistently stream unique visitors into your marketing funnel, it also creates a beneficial cycle: great content leads to better search visibility, leading to more clicks, and increasing your site authority — giving you a better chance to rank for topics in the future as a result. 
In fact, a recent BrightEdge research report shows that organic search usage and share are outpacing growth in other channels. 
"SEO drives 1,000%+ more traffic than organic social media"
Double down and invest in thoughtful SEO this year, ensuring you match your tactics to the latest algorithm updates and best practices. 
🔍 Related Reading: 4 SEO Updates + Trends to Keep on Your Radar in 2023
Use Organic Social to Guide Paid Strategy
In 2023, use paid social tactics in tandem with organic social posts to reach a larger audience and boost engagement. 
"More than nine-in-ten of the [marketing] industry (91%) plan to advertise on social platforms in 2023."
—  Csaba Szabo, EMEA Managing Director, Integral Ad Science (IAS)
High ad engagement, consumer usage, and ongoing influencer marketing growth all point to why paid social advertising is becoming more and more prominent for content in particular.
Start by ensuring your organic social is constantly brimming with educational resources, and that you're amplifying your top organic performers with paid boosts, and/or heftier pieces of content with paid ads. 
This way, you can hit your audience with an effective one-two punch of applicable content to raise brand awareness, build equity, and earn trust. Use your organic social media metrics to determine what kinds of creative best resonate with your audience and to determine which channels to focus on — and build your robust social media distribution program from there.
☑️ Related Resource: The Ultimate Social Media Marketing Checklist [Infographic]
The Content Executive Role is Growing and Bandwidth is Shrinking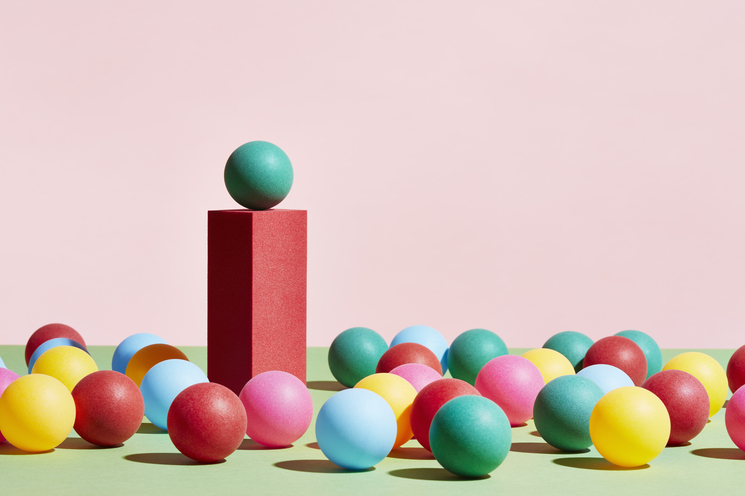 As we analyzed the numbers, the data pointed to a trend we've seen emerging: the content lead is taking on more responsibilities and overseeing a bigger remit than ever before. 
Heads of content are leading bigger teams that produce written pieces, podcasts, videos, and even company events. They're in charge of social media and telling the brand story across an increasing number of channels. They're also focused on generating more qualified leads (40%) and growing their brand's audience (34%), which respondents reported as their top two business goals for the year. 
It's no wonder, then, that the biggest challenge content executives face in their role is limited bandwidth (33%). And when asked which roadblock will hinder creativity the most in 2023, 'limited resources to execute big ideas' was named as the top culprit in 55% of responses.
🤯 Related Reading: Battling Burnout and Limited Bandwidth: A Marketer's Guide
How You Should Move Forward 
Embrace the Freelance Phenomenon
One of the most critical qualities in effective content leadership is knowing how to remove roadblocks to creativity, and finding ways to free your team up from time-consuming tasks. Working with freelance writers, designers, and/or consultants can help you spin up layered campaigns in a fraction of the time, allowing you and your team to focus on higher-level strategy, creative vision, and undertake more campaigns at once to knock out your marketing goals. 
Take it from one of the largest corporations in the world; Google. 
As of 2019, Google had more freelancers (54%) than permanent workers (46%). 
In 2022, there were 70.4 million freelancers in the USA, and "the number of freelancers in the USA is forecasted to reach 90.1 million by 2028."
Think of freelancers as an extension of your team and your brand voice, allowing you to gain even more perspectives and catapult your creativity. Your team is no longer weighed down by the intensive work of research, SEO, writing, and design, yet every piece is delivered to match your ultimate vision. 
Build the Marketing Dream Team
Whether you're looking to create original content, refine your strategy to match the latest content marketing trends in 2023, or implement a distro strategy that reaches the right decision-makers, think of outsourcing as an easy way to expand your marketing team without all the cost and commitment. Partnering with agencies or consultants with a proven track record of helping brands reach their goals allows internal members to focus on their core competencies, steer clear of burnout, and increase efficiency on projects across the board. 
If you're ready to produce quality content at scale and level up your content marketing program,  let's chat. 
Bonus Track: To close out the content marketing predictions for 2023 survey, we asked respondents to share what brand, besides theirs, they think is doing the best content marketing out there. Hubspot topped the list, with Nike, Patagonia, Spotify, and SEMRush also making multiple appearances.
To see what other brands make up the crème de la crème of content marketing check out springboard Top 50 Content Marketing Programs. 

Here's to a great year ahead!