It's no secret. In order to create successful content marketing that generates real demand, it's vital to know your audience, and to know them really well. But with the fall of the cookie and third-party data amid heightened privacy regulations, marketers have been forced to re-invent data collection processes and move toward first- and zero-party data sources. Let's take a closer look at the factors at play, and how they're shaping the future of audience data collection and analysis for marketers everywhere. 
First-Party Data vs. Zero-Party Data
First-party data: Data that you collect directly from your customers, like email addresses, purchase history, and customer service interactions.  
Zero-party data: Information that customers give you directly, such as their product preferences or general interests. 
To deliver ultra-personalized experiences that resonate with users and drive conversions, marketing teams need to be more creative and resourceful in how they collect and use compliant audience data. But to do that while staying ahead of the curve, you'll have to understand the future of audience data in the marketing sphere. 
Understanding what your audience needs and values will be your key to content marketing success in 2023.
— Kyle Byers, Director of Organic Search at Semrush
Successful Content Marketing & Demand Generation Depends on Deep Audience Data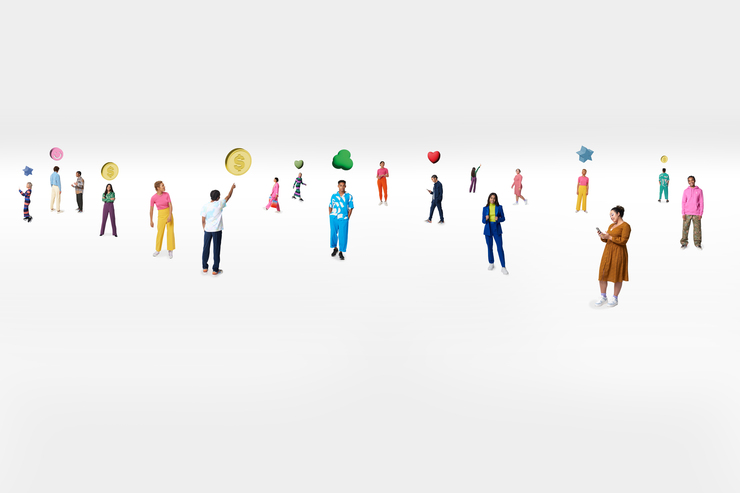 This year, 47% of marketers said researching their audience leads to content marketing success. But what makes this data so essential? With the right data, it becomes possible to create a fuller picture of customers and prospects, allowing for marketing efforts that are tailored to their specific needs and preferences. This enables marketers to better understand their targets in order to create more personalized content and run more effective campaigns. 
82% of marketers report prioritizing first-party data to create immediate value for customers.
— Gartner
Really understanding your audience and creating content that makes the right impression starts with obtaining first-party data that paints a picture. If you haven't already, it's high time to establish a first-party data collection strategy and process at your organization to obtain critical insights into your audience. Similarly, lean into leveraging other businesses' first-party data — like studioID's Audience Snapshots — to gather valuable insights on industry-specific trends, themes, and keywords that you wouldn't be able to gather anywhere else. By pooling information from a variety of data sources, you can gain a real understanding of what your audience cares about right now, and take your content to the next level accordingly.
Related Reading: How to Make the Most of studioID's Audience Snapshots
Navigating Heightened Privacy Restrictions Presents New Content Marketing Challenges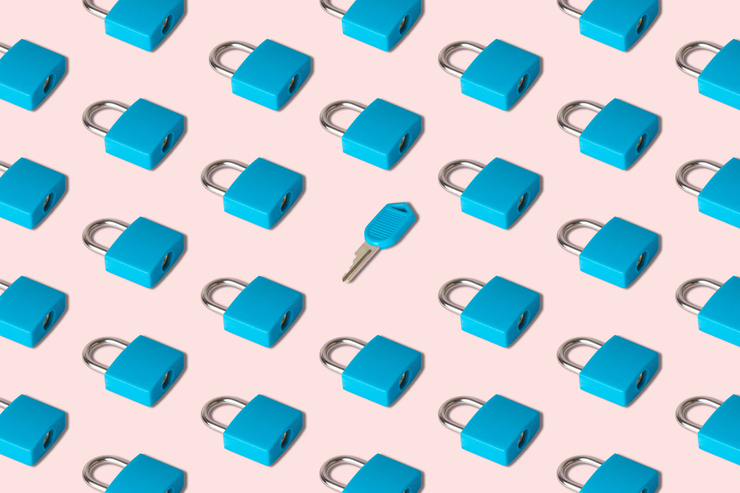 Collecting audience data is only the first step to successful content marketing and demand generation. It's also necessary to analyze and use that data legally and effectively, which requires that marketers remain in compliance with increasingly stringent privacy laws. This can be challenging, but with the right tools and strategies, it's possible to create targeted campaigns that deliver results.
According to new research from Gartner, privacy concerns pose an ongoing challenge for marketers, 85% of which have already worked to establish formal policies to manage customer data. But while creating a privacy policy is important, the Content Marketing Institute insists that "designing and managing the acquisition of that data – through content experiences – should act as the most important part of your first-party data acquisition strategy." 
Marketers who create niche digital experiences for target audiences based on where they are in their journey – and capture only the data needed at that stage – get a bigger bang for their investment.
— Content Marketing Institute 
"You don't need to capture the name, title, and buying power statistics for someone who reads your blog's thought leadership. You just want to know their intent," CMI reports. Instead, ask yourself: "Why did they access the article and what did they find valuable about it? That gives you all the first-party data needed to serve up the best experience that readers might want next."
Capturing and Utilizing Valuable Audience Data Is Still Marketing's Top Priority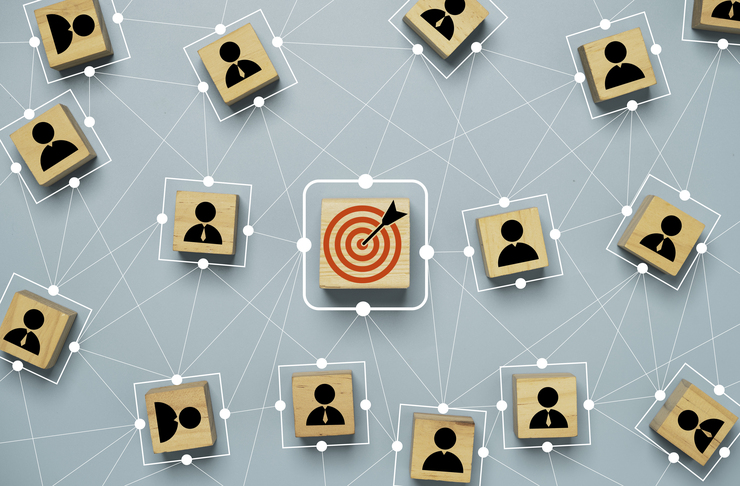 Website analytics are only the beginning when it comes to gleaning valuable first-party data about your customers. By analyzing website traffic and behavior, businesses can understand what their customers are interested in, how they interact with their website, and what content resonates with them. But there are a host of other tactics businesses can employ to learn more about the people they're trying to reach. 
"Stricter notions of privacy become less of an issue when you deliver better-designed content that prioritizes the needs of the customer versus your need to capture all the data at one time," says Robert Rose, Chief Strategy Advisor at CMI. But how does that work? By "build[ing] in a more obvious exchange of value." 
Clever Ways to Capture More First- and Zero-Party Data
Loyalty Programs
Loyalty programs are a great way to capture first-party data from customers, for instance. By offering rewards and incentives to customers for their loyalty, businesses can capture valuable information about their customers, such as their purchase history, preferences, and behavior. And with superior customer service, discounts, and promotions, along with a growing sense of community, marketers can design a content-driven experience that rewards customers for continuous engagement. This boosts the likelihood of repeat purchases and helps sales strengthen their customer relationships with more personalized interactions.
Creating great content experiences can encourage users to share even more valuable audience data.
Contests & Giveaways
In terms of capturing zero-party data, contests and giveaways can be very effective. Brands can ask customers to participate in a contest or giveaway by providing their email address or filling out a short form. This way, businesses can get valuable information about their customers in exchange for a fun and engaging content experience. 
Events, Surveys, and Brand Activations
Meanwhile, online or in-person events or brand activations, surveys, quizzes, and feedback forms can also work wonders to capture first-party as well as zero-party data. These media allow marketers to ask specific questions to better understand people's interests, preferences, and behavior. Furthermore, by analyzing social media engagement and behavior, businesses can get an even deeper understanding of their customer base. By analyzing interactions across platforms, marketers can gauge what their customers are interested in, how they experience their brand, and what content resonates with them most.
Related Reading: After the Event: 4 Tactics to Convert Event Leads into Clients
How to Use Audience Data to Boost Your Content Marketing and Demand Generation Efforts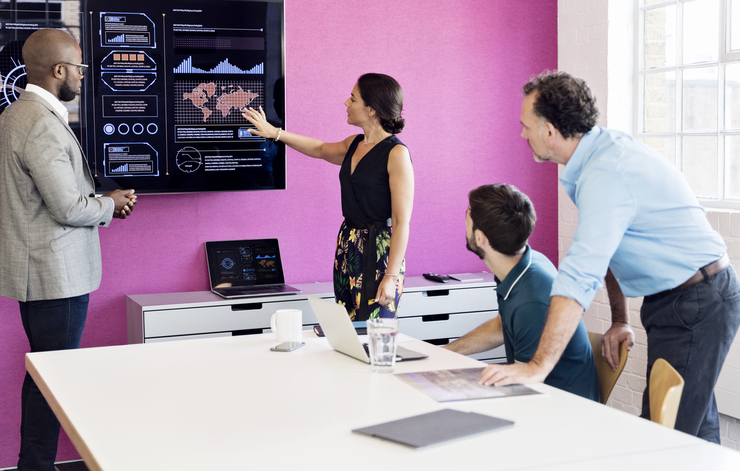 Create Personalized Content Based On Your Audience Data Findings 
When you know your audience's needs and interests, effective personalization becomes possible. Whether you're working on defining marketing personas, conducting customer interviews, practicing social listening, or using other tactics, audience research is the best way to understand who you're really speaking to in order to create highly-personalized, quality content. And that leads to better engagement, higher customer satisfaction, and increased loyalty.
Use Marketing Automation for Targeted Campaigns
Marketing automation tools play a big role in capturing, analyzing, and utilizing audience data in content marketing and demand generation efforts. These tools automate repetitive marketing tasks and enable businesses to scale their marketing efforts, freeing up time to focus on creating personalized, targeted content that resonates with your audience. And by delivering the right content to the right people at the right time, teams can create more efficient and effective marketing campaigns. 
Keep Experimenting with Content Marketing Across Formats and Channels 
According to our 2023 Content Marketing Predictions Survey, 42% of content leaders rank a consistent stream of content across the buyer journey as top priority. But to do it well, leveraging customer data from marketing and sales across that customer journey is key. And the more content you produce, the more data you have to work with. 
"Almost half of the organizations managing 11 or more marketing channels increased their first-party data collection (compared with just over a quarter of those with 10 or fewer channels)," CMI reports. And "companies with more channels are also more likely to drive growth through new digital content experiences" — as long as teams are regularly sharing customer feedback and insights, from the first point of contact, all the way to post-purchase follow-ups.
Stay on Top of Emerging Trends and Technologies for Easier Audience Data Analysis
The world of marketing is constantly evolving, which is why it's essential to stay ahead of the curve. Evolving technologies like artificial intelligence and machine learning — as well as augmented reality, virtual reality, and voice search — are transforming the way we analyze audience data and create personalized experiences, but also the way we think about content marketing and demand generation. 
To create more immersive experiences, effective campaigns, and better serve our customers, it's time to embrace these technologies — because they're what will lead us to higher conversion rates and more impressive returns on investment.
Looking to boost your brand's ROI with the latest  audience insights from over 14M+ decision-makers? Check out studioID's 2023 Audience Snapshots.